Location: Kyoto, Japan
Duration: 4 days
Period: March 2018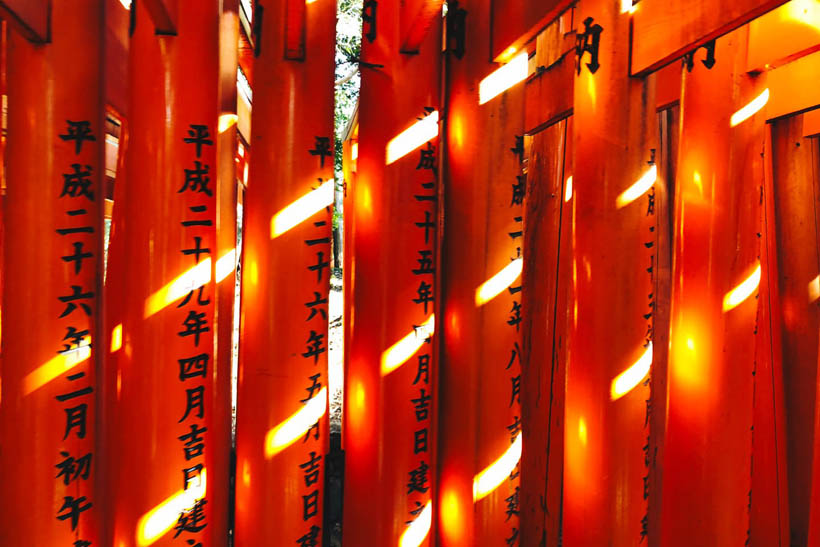 Kyoto is probably the second most popular destination in Japan after Tokyo, and it's seen as one of the most important historic centers of Japan.
It's easy to get there by using the Ihari Shinkansen line, a ride that takes a few hours. Unfortunately, the trip to the freezing shrines of Nikko caught me off guard and got me a cold. I had to wear a mouth mask to keep my illness contained, as is usual in the country.
It also didn't help that it was pouring outside, and our room in the ryokan wasn't ready yet, so we had to find another place to kill a few hours.
Killing time in Arashiyama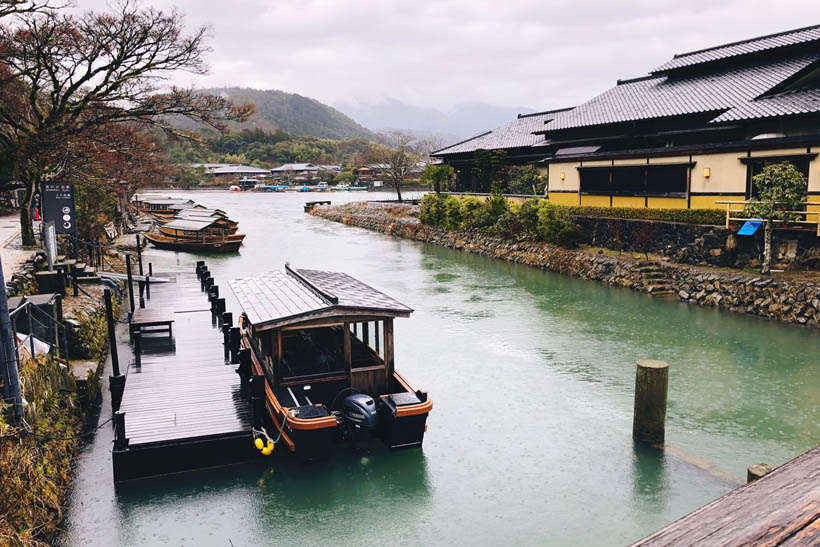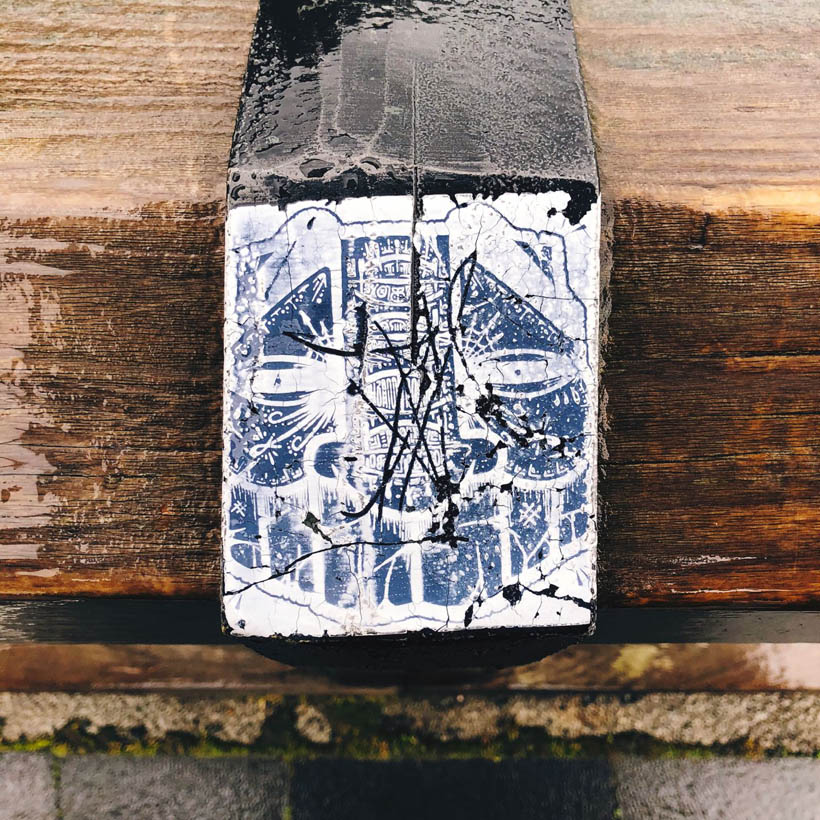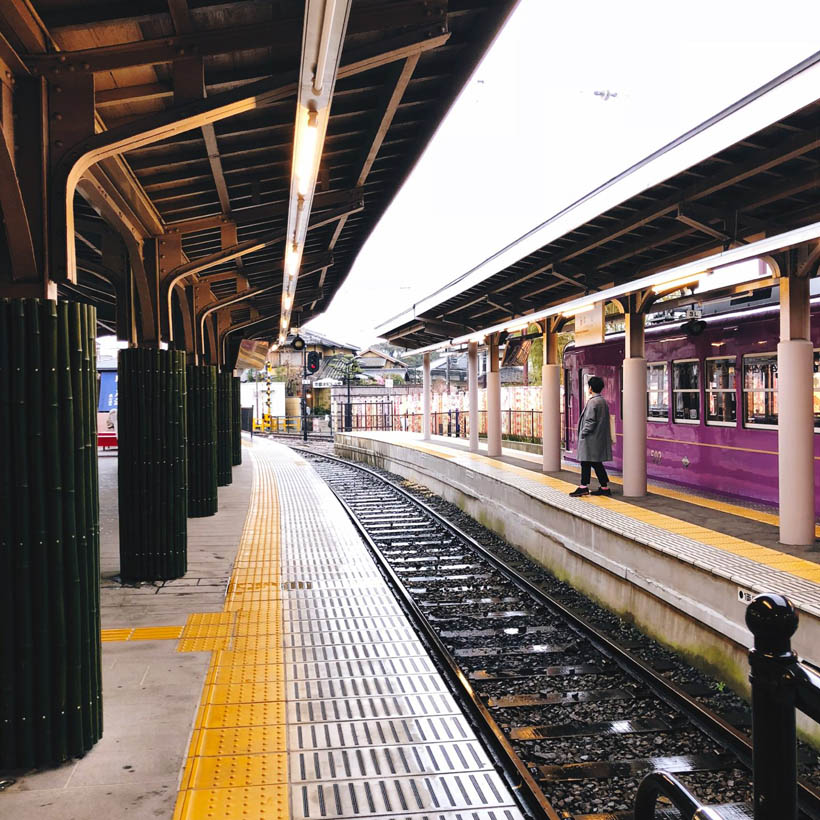 As a result, we went out to discover the Arashiyama region near our accommodation. The district is enclosed by a large set of mountains, resulting in spectacular panoramic views around the Togetsukyo bridge, the most prominent piece of architecture in the neighbourhood.
It's bit touristic, but still very nice, with lots of nice gift shops and picturesque locations, like a small train station where you can get on a scenic train ride across the area.
A full ryokan experience with a tea ceremony, an onsen and a kaiseki meal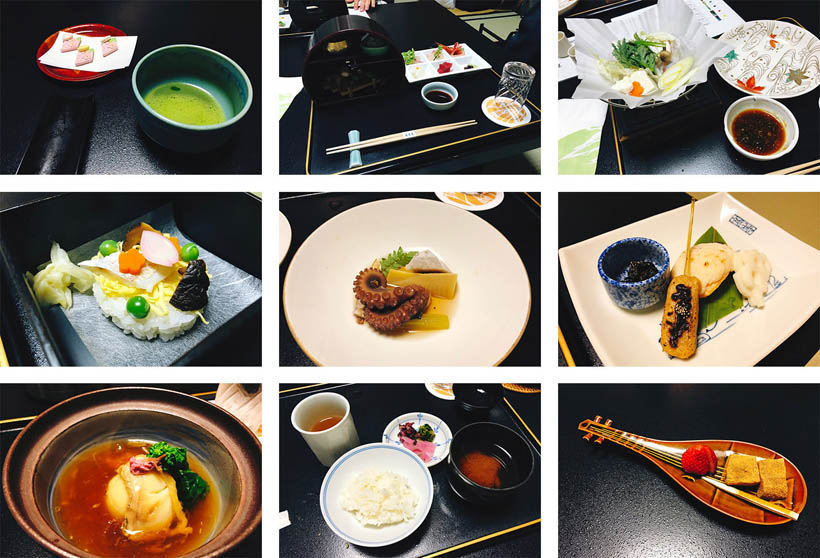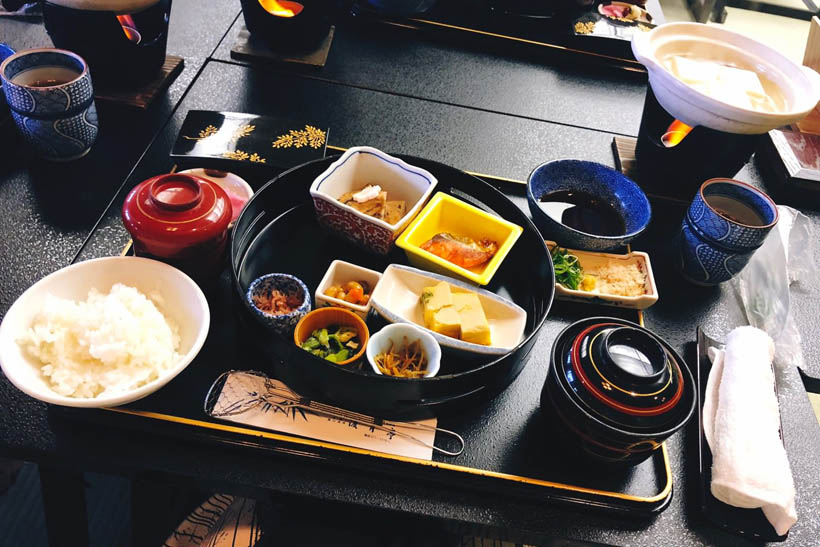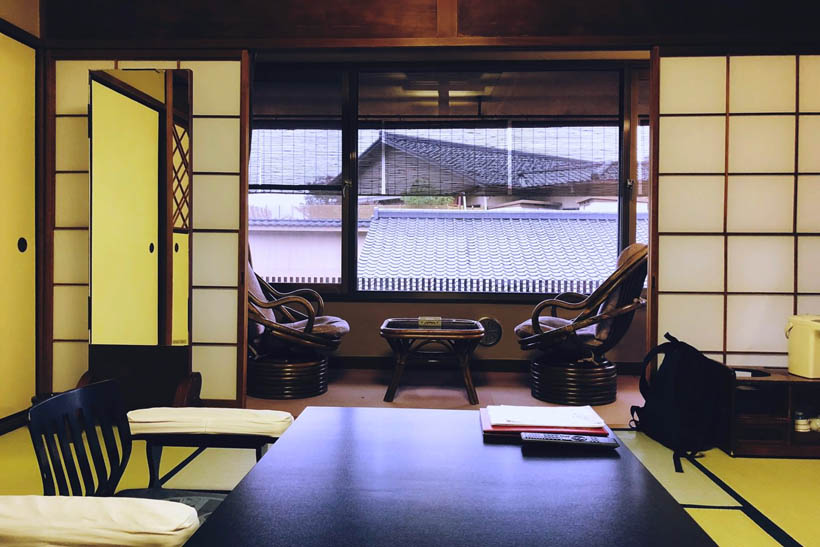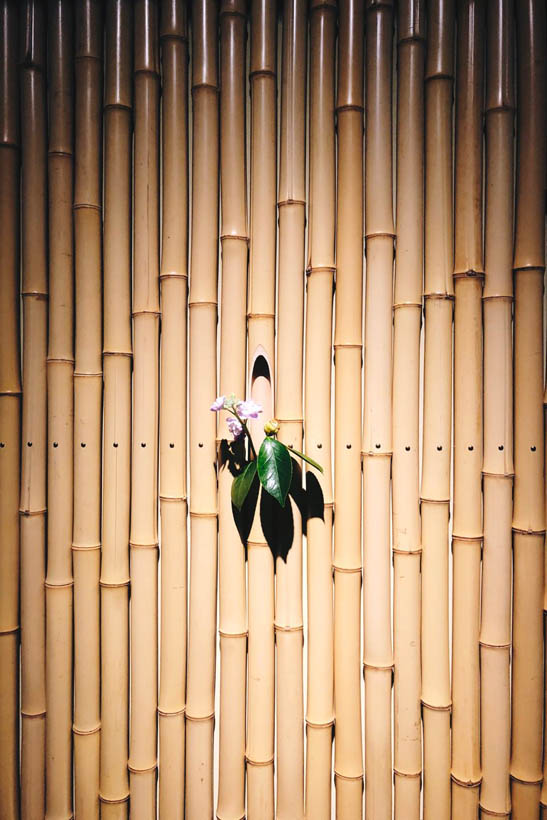 A few wet hours later we finally were able to enter our ryokan. A ryokan is a traditional Japanese inn for accommodation, often with an onsen available for guests and an extensive meal with lots of different courses (called kaiseki ryori).
Before we got to that part of the experience, we first got accustomed to our room with a small tea ceremony with matcha tea and some sweets to counter the bitterness of the drink.
After that, we were handed a yukata, a traditional form of a kimono. Think of it as a Japanese style bathrobe.
After the wardrobe change we went to try out the onsen, a traditional Japanese hot spring with a temperature of around 40 degrees Celcius (around 104° Fahrenheit). Putting your full body (except your head, of course) in is too hot, but otherwise it's a very relaxing experience. It made me forget my cold for a few hours at least.
Later in the evening we were served our kaiseki meal in our room. Our host tried to explain everything as much as possible in English, but when he couldn't find the word he was looking for he used my phone to let Google Translate help out. In one case the translation went the other way around though: he proudly presented us pufferfish in English, which translates to fugu in Japanese: the infamous fish known to be deadly if not prepared correctly. I've heard a lot of people complain that Fugu tastes too chewy, but I found it to be quite good actually (although not good enough to order on my own). Once again we were also reminded of the fact that Eden Hazard is probably the most famous Belgian around at the moment, as our host was raving about him when we told us about our home country.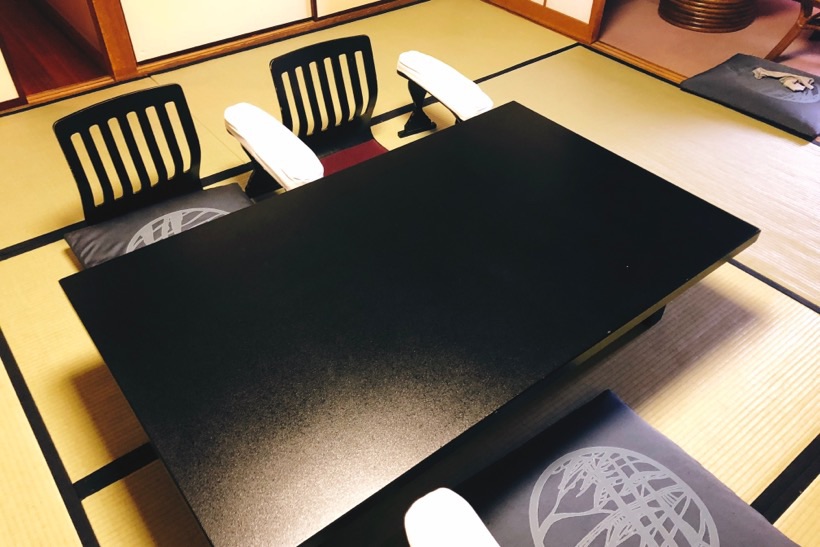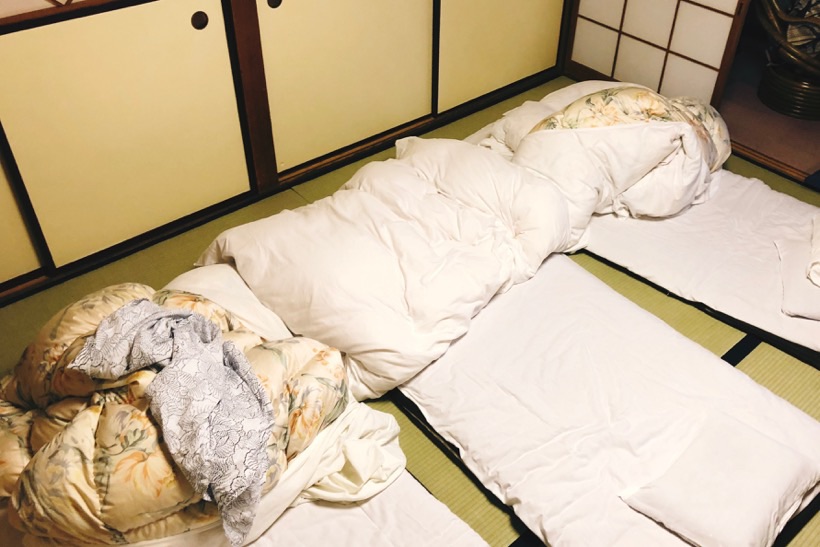 After our dessert we were asked to move to a smaller room next to the dining area, when the crew of the ryokan put away the dining table and placed our futons on the tatami floor. This happened so fast that we could already sit down again before we realized what happened.
In the morning we also got a pretty substantial breakfast with salmon, eggs, and more. This was served in a large dining hall across the street.
The bamboo grove in Arashiyama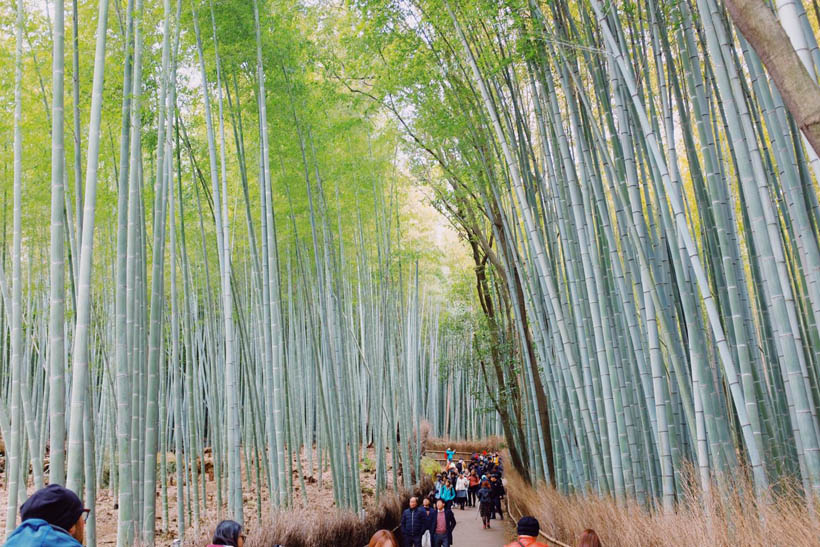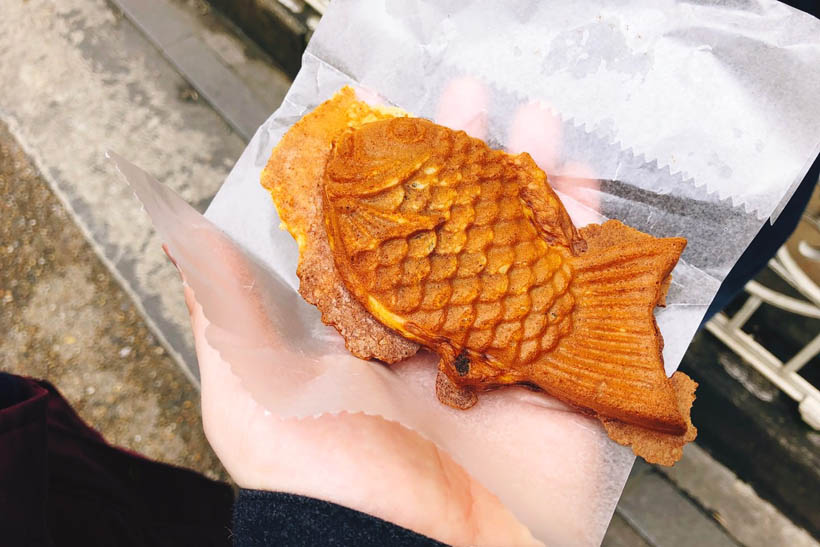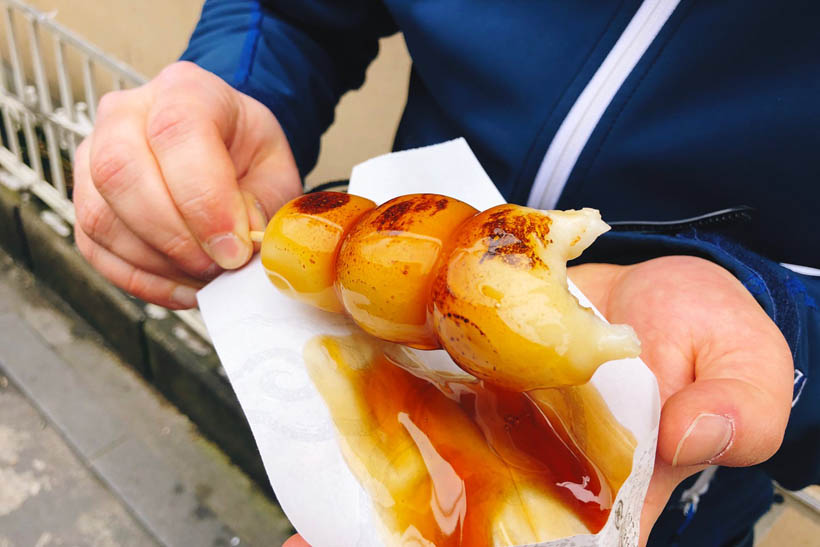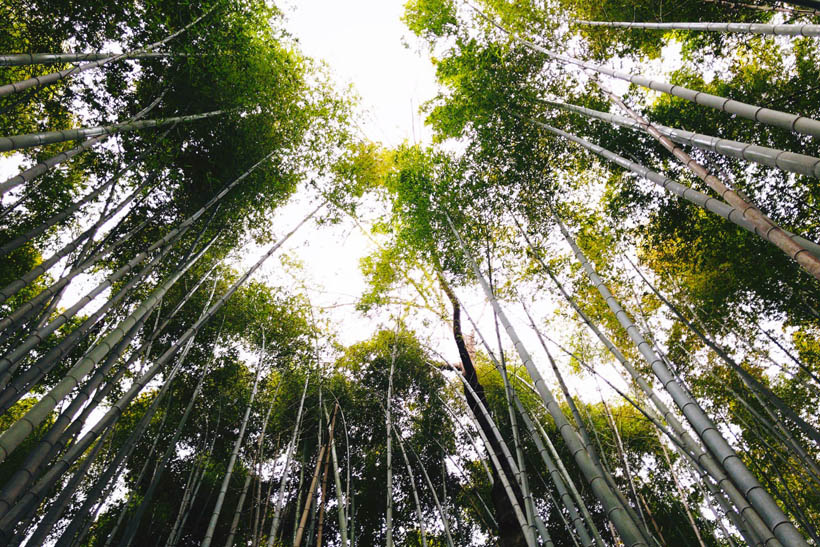 After breakfast we went to discover Arashiyama further. We wanted to visit the bamboo grove, but after walking for about 10 minutes on a small road near the river we were stopped by a local. You're walking on the wrong road if you want to visit the grove, Google Maps is wrong. A quick look today tells me Maps team has fixed this in the meantime, but according to the local this was a common mistake at the time.
The grove is actually situated on a small street next to the main road we visited the day before, and it's actually fairly easy to find if you look for the shop that sells Dango Balls (a snack made out of rice flour) and Taiyaki (a sort of cookie filled with red bean paste).
Despite the crowds the walk inside the grove was a very peaceful affair. There was even a small zen garden inside!
The grove was a bit dark and cramped in the beginning, but it opened up considerably mid-way, with much wider roads and a bit more sky visible. Due to the windy weather the trees were also swaying back and forth as if they were doing a workout. Sturdy, yet fragile at the same time.
Moving to a hostel in Central Kyoto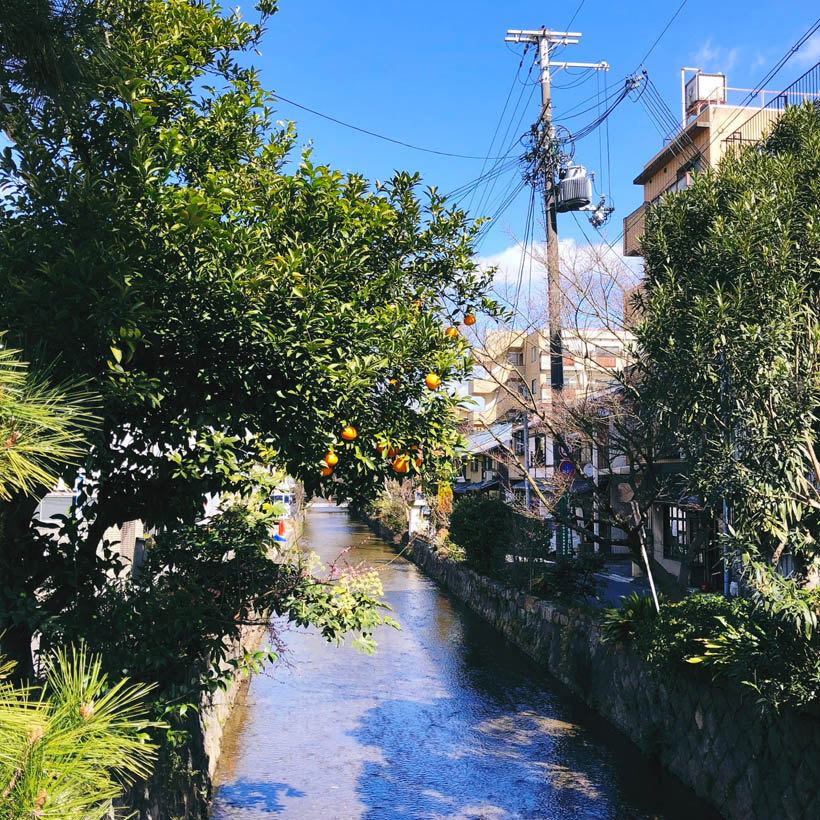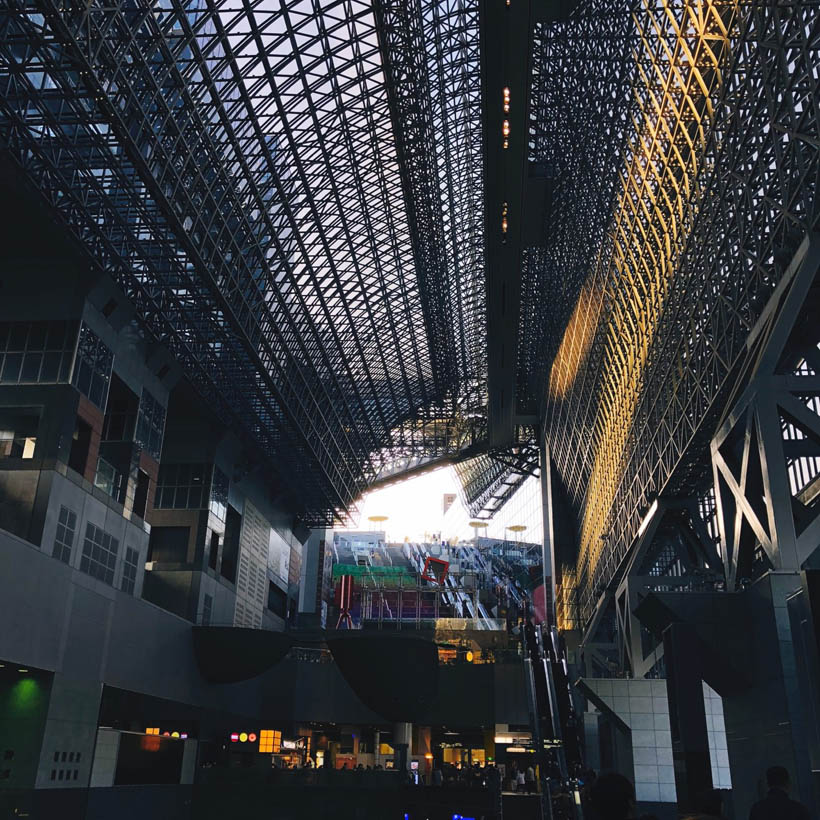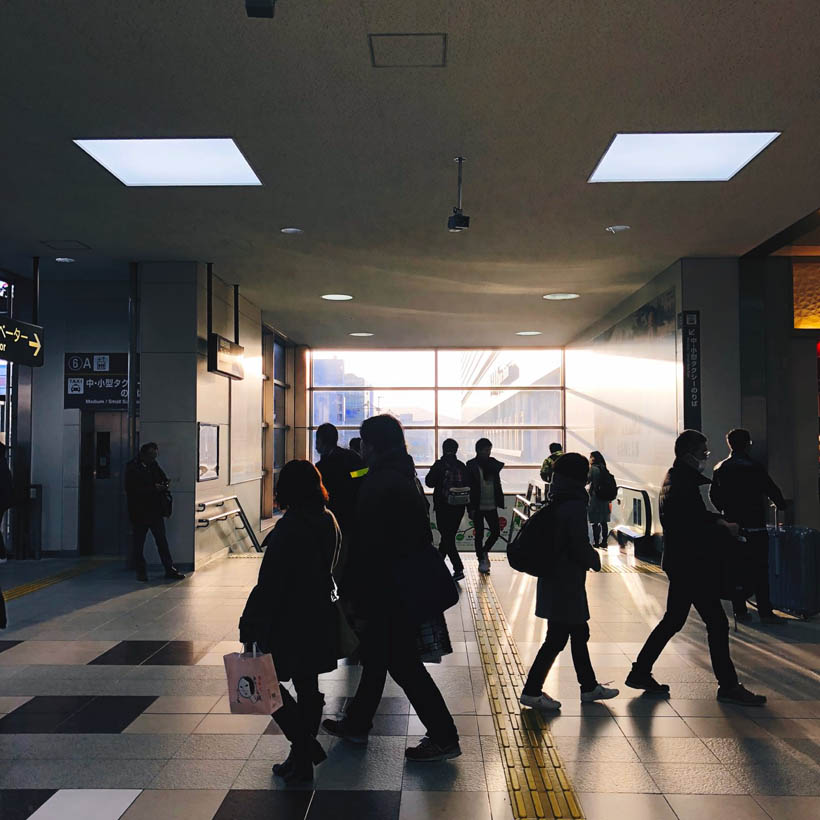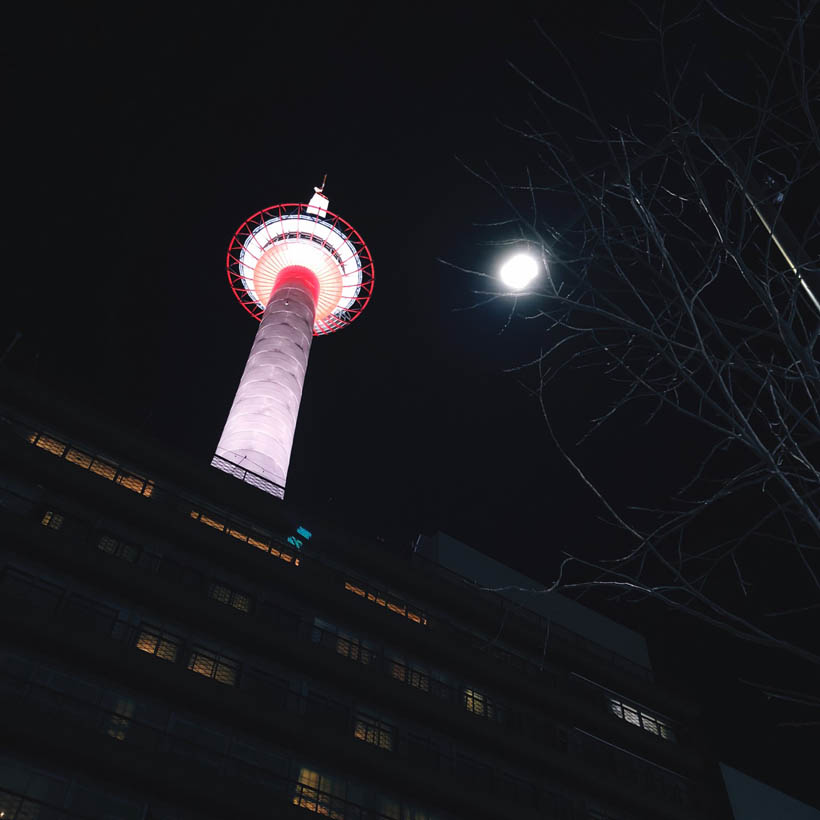 After our night in the ryokan and our walk through the grove we retrieved our bags at the ryokan and went to the center of Kyoto to get to our next accommodation, a hostel near Kyoto Station (spending more than one night in a ryokan would endanger our wallets way too much).
Turns out that sleeping practically next to the station makes exploring the area really nice, as a lot of things are within walking distance.
The train station itself is also quite the sight: easy accessible and with a huge entrance hall.
The city itself is also vastly different from Tokyo. While Tokyo is gigantic and cramped, Kyoto is more rural and modest.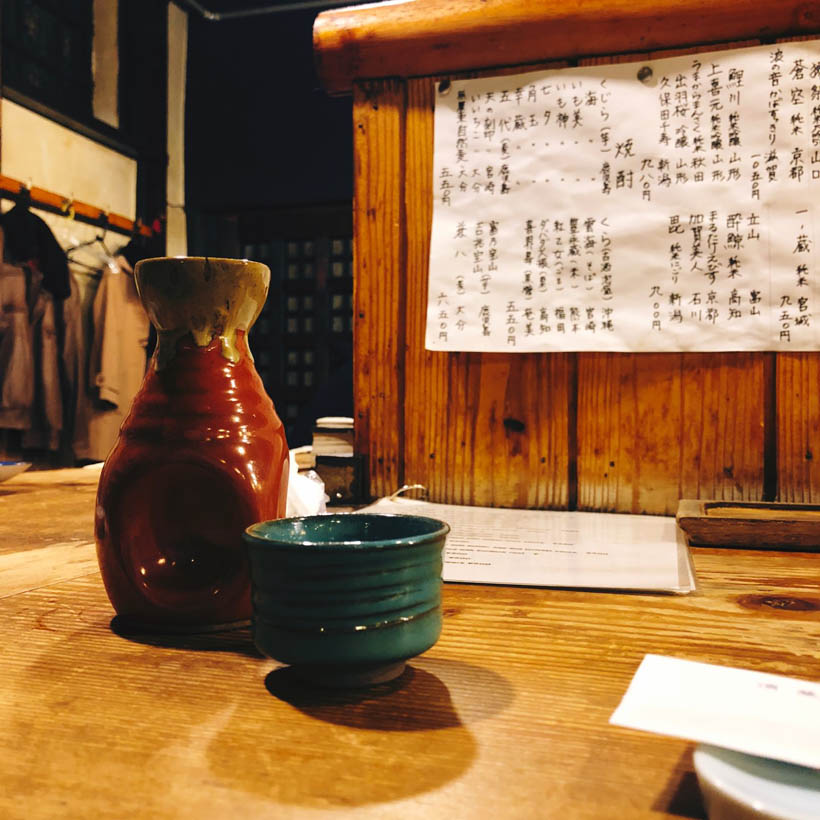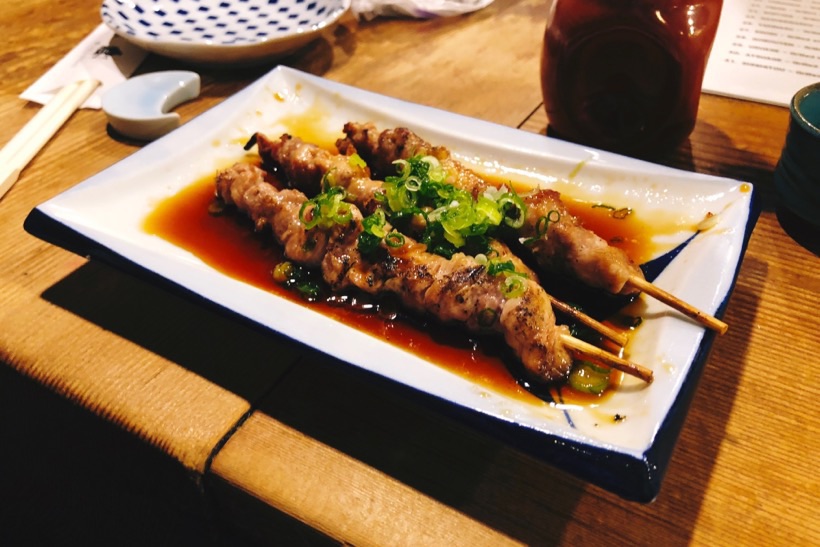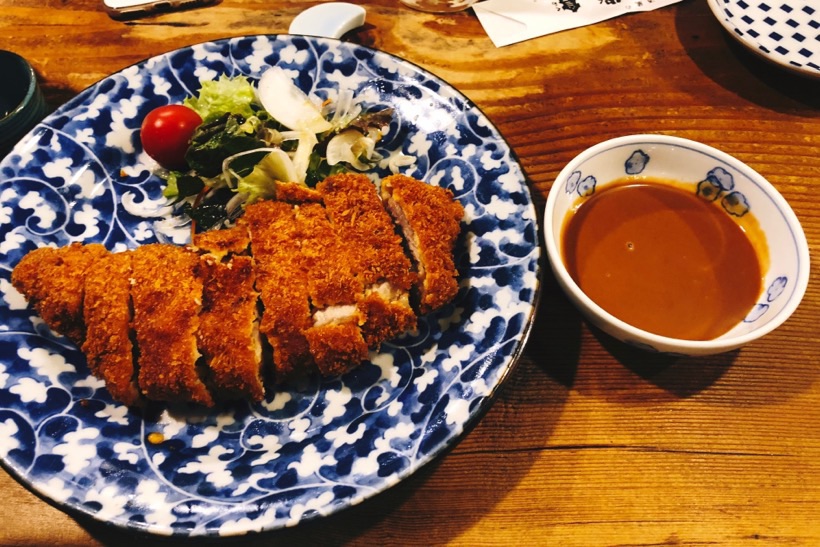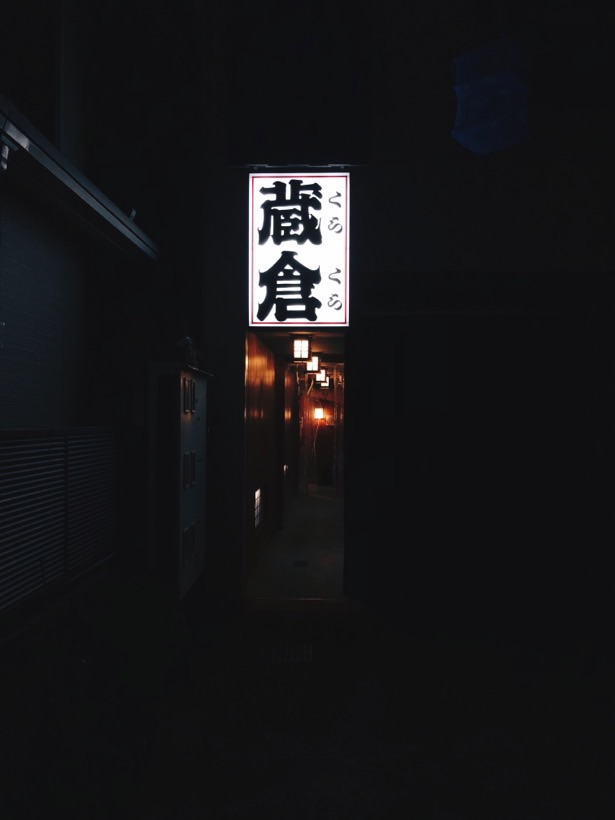 In the evening we went to an izakaya (a traditional Japanese bar) near our hostel. While we went there quite early to claim our seats, it was quickly filled up with other visitors in business attire, who's main goal was probably to let off some steam after work.
We had a ton of sake, but also some yakitori, fish and tonkatsu at our seats in front of the bar, while the business men were getting drunk in the back, before calling it a night to get some rest.
Walking to Higashiyama, Kiyomizudera & Gion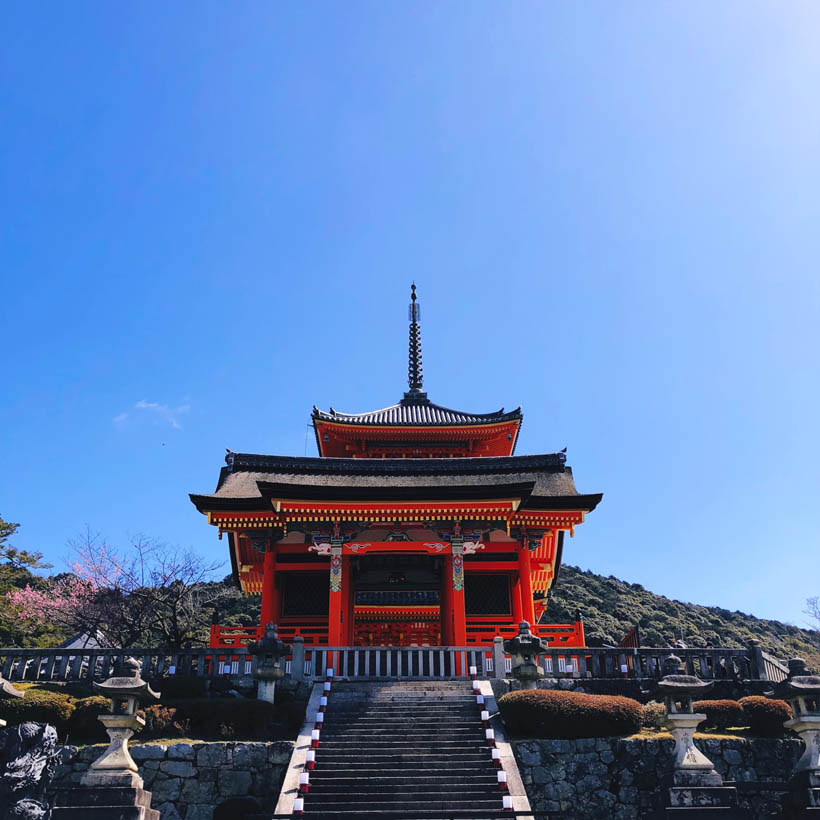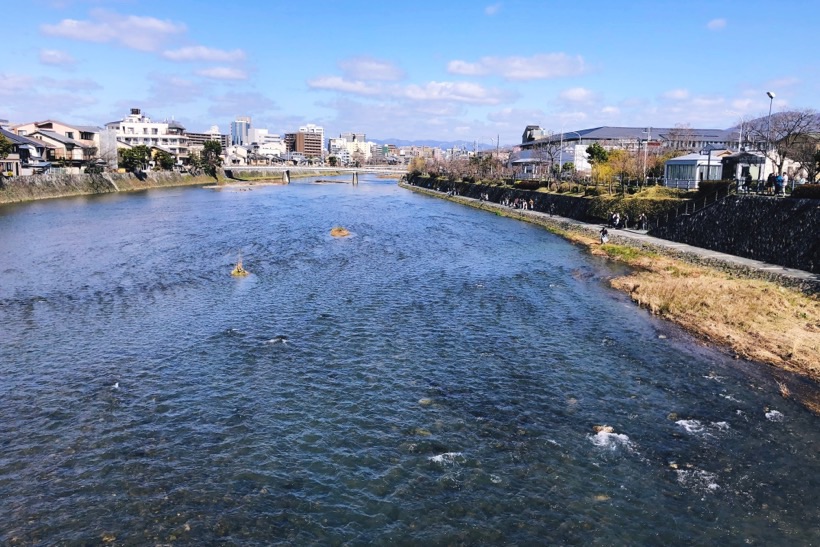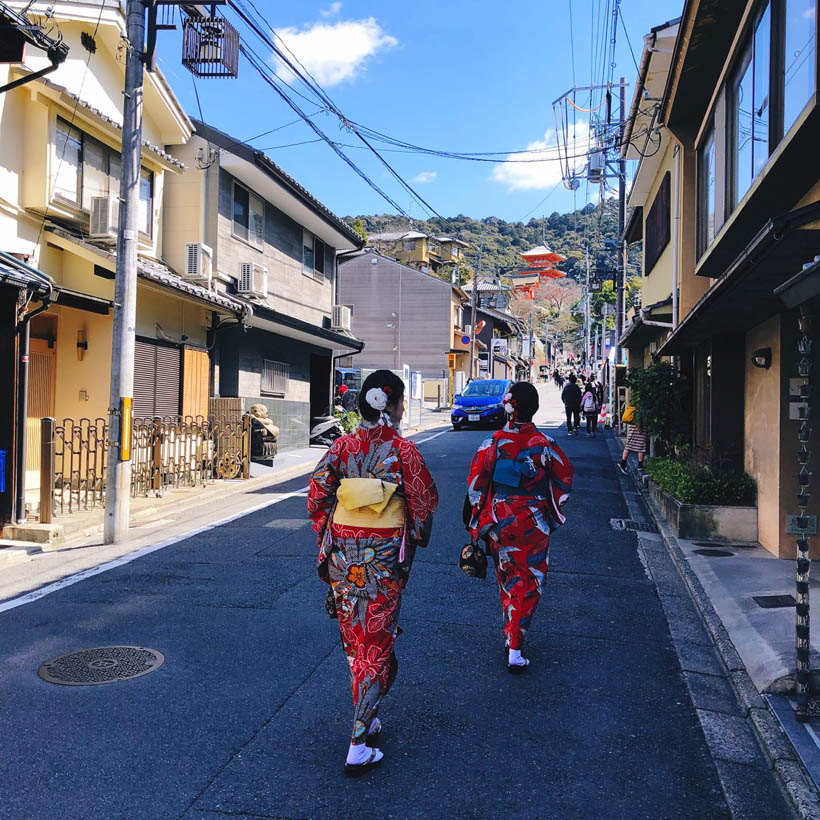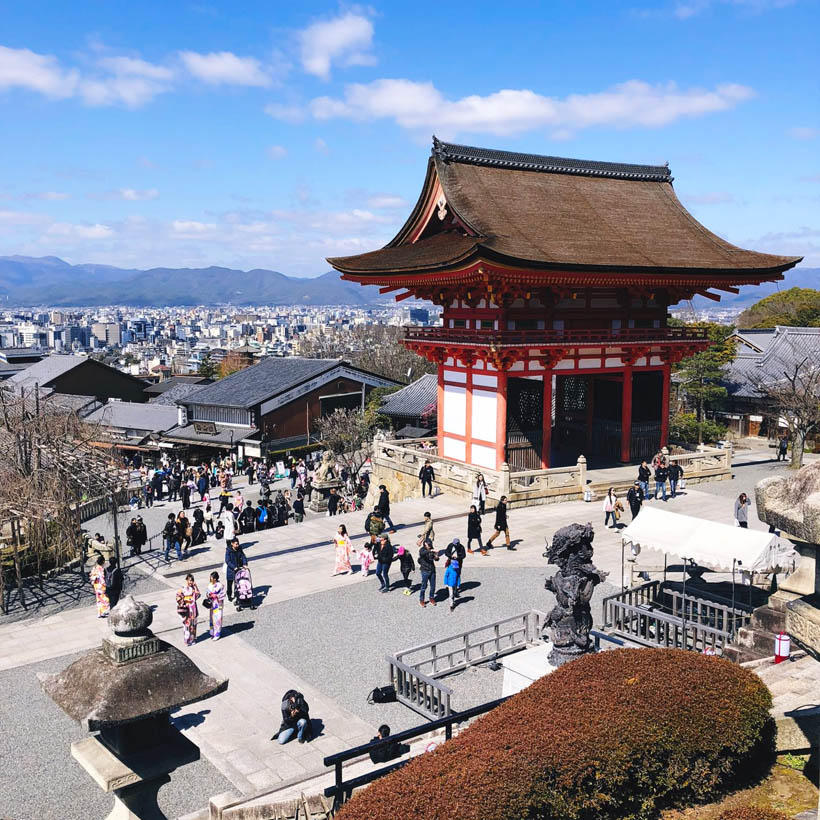 Kyoto also differs from Tokyo in terms of public transport. Tokyo is filled with train stations, so it's easy to go anywhere in an instant (if you figure out their train system first). Kyoto, however, only has a few train lines on the north/south axis, with the rest reachable by bus.
We couldn't understand how the bus system works (we only got it at the end of our trip in Okayama), so we went to Higashiyama on foot. Doable, but not ideal. We managed to see more of the city this way though.
Higashiyama is a small district with the Kiyomizudera shrine, known for its wooden balcony and waterfalls in the main building. The walk up the mountain brought us through a touristy shopping street where there are tons and tons of gift shops and snack bars. We encountered lots of tourists dressed in kimonos, which surprised us until we found the rental shops a few minutes later. We didn't join in on the fun though.
The area around the entrance of the Kiyomizudera temple has a great view over Kyoto (but the skyline of the city itself isn't that spectacular), but we didn't visit the main building (the wooden black hall) itself as it was too crowded and I was still not feeling too well.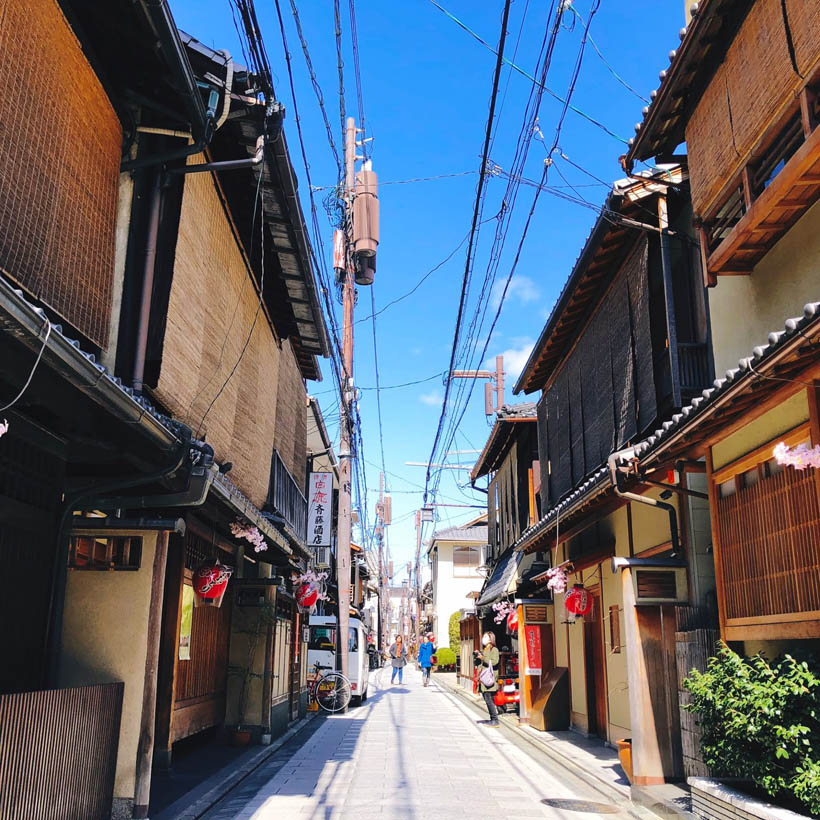 Walking back we stumbled upon the Gion region where we walked around for a bit, strolling in between the very well kept wooden buildings. After leaving the area we started to realise that quite a few persons walking around were geishas. We found out later that this place is also known as the geisha district, so this shouldn't come as a surprise.
Nishiki Market and the Higashi Honganji temple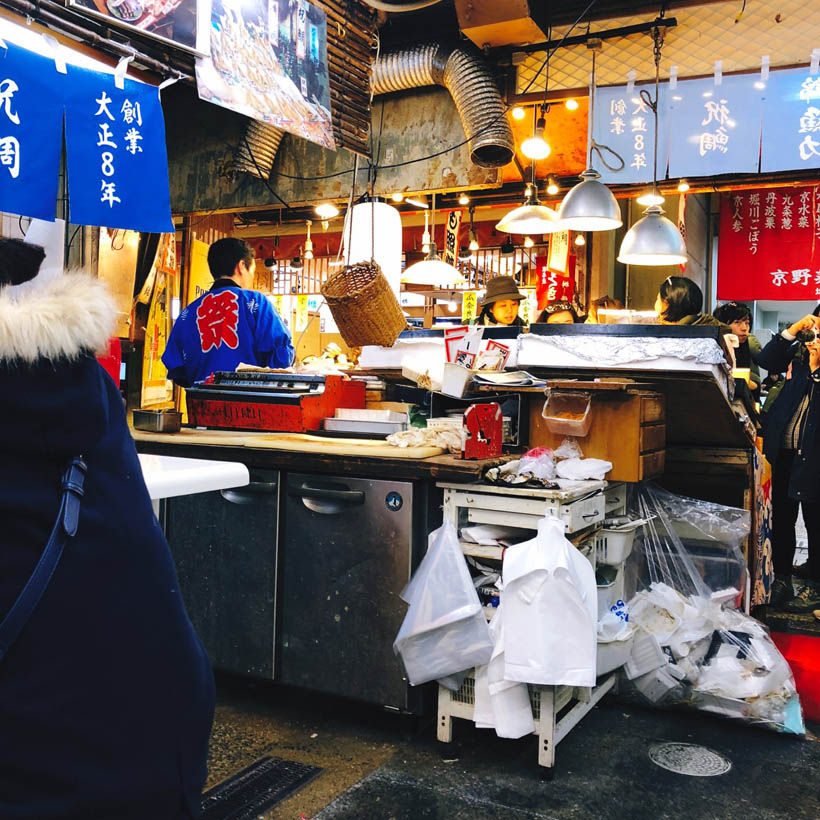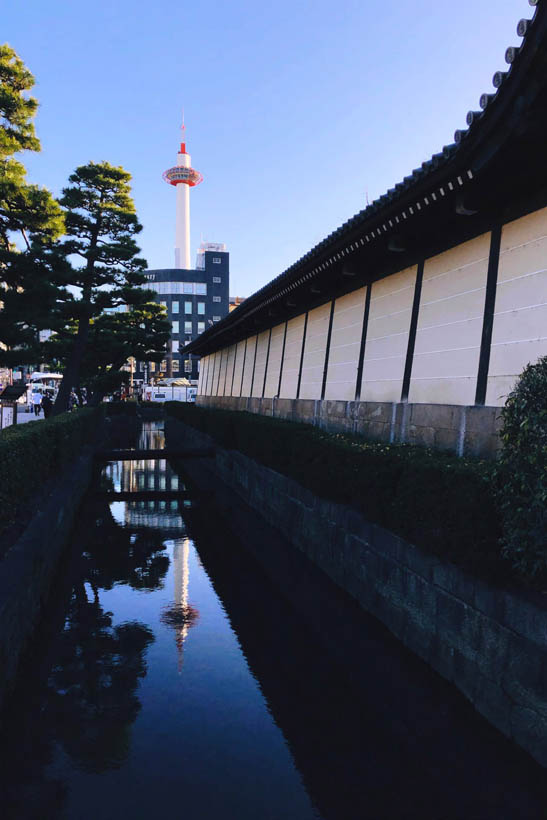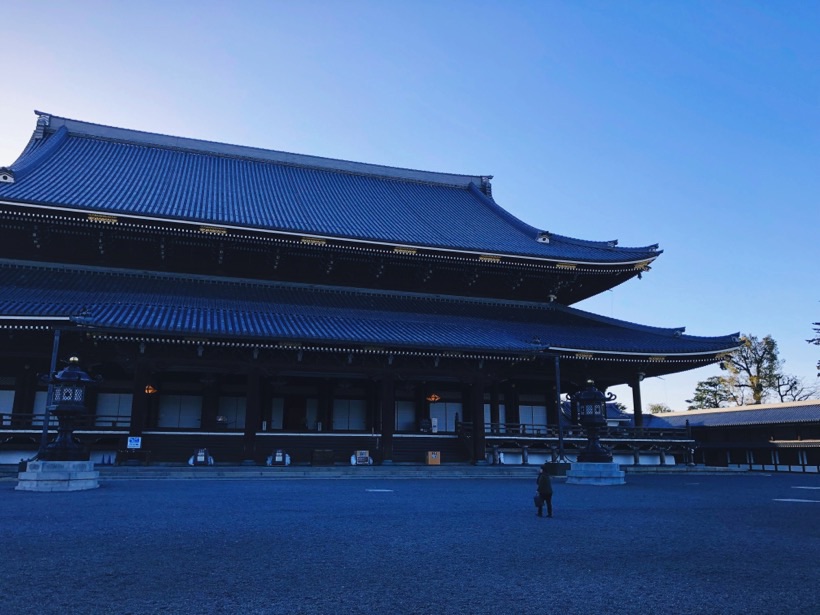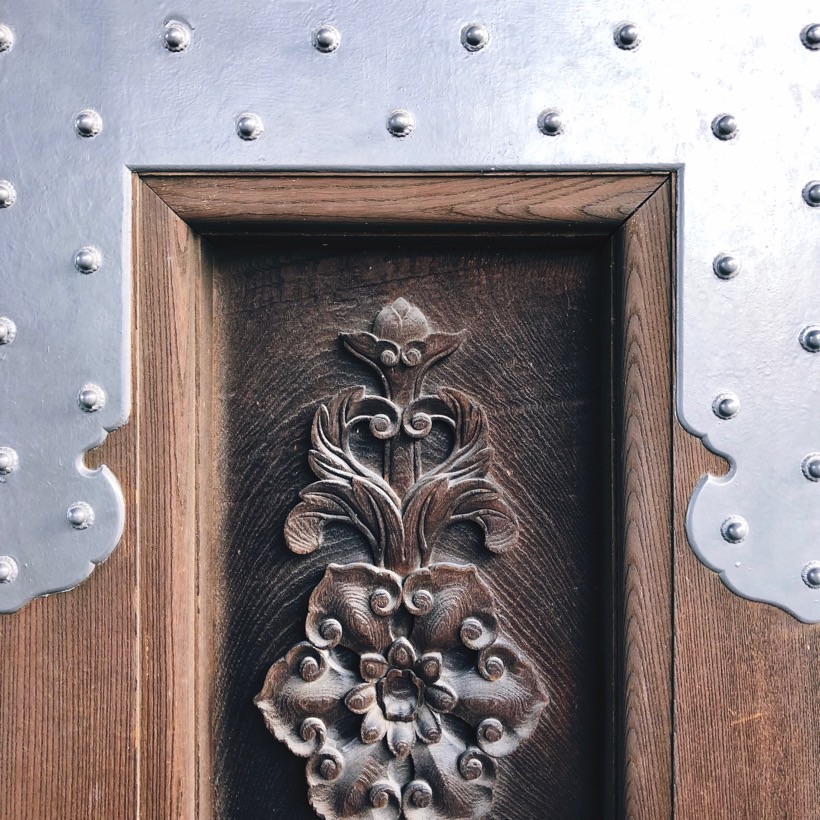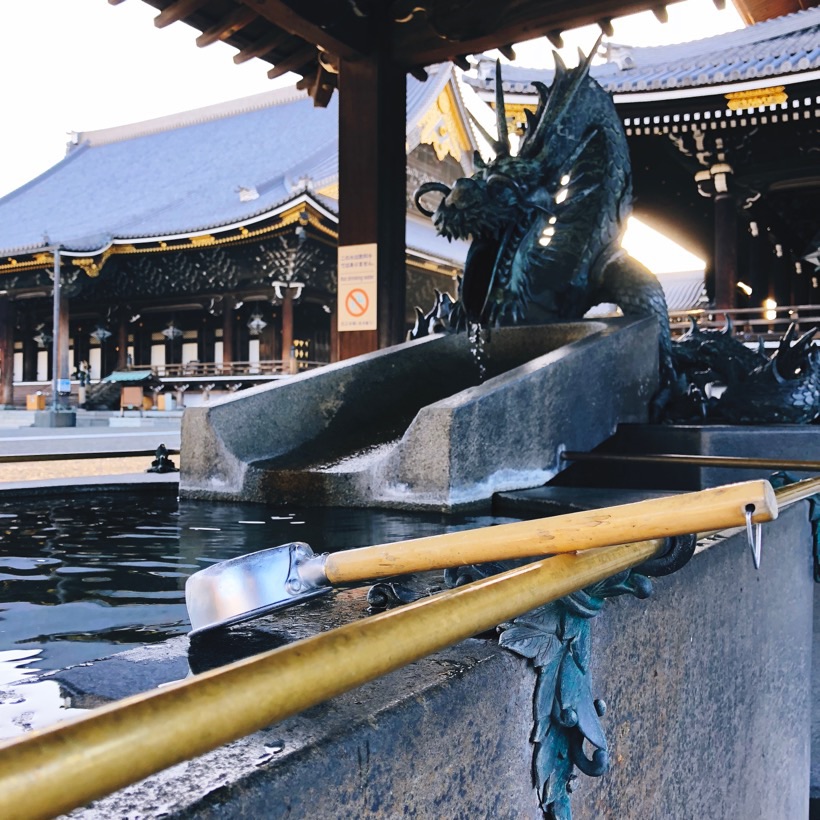 After passing through Gion we arrived at Nishiki Market, a large market hall with tons of food related stands, and also tons of people that are eager to try out the different snacks the vendors sell over there. We ate some grilled eel and mochi (rice flour sweets), both of which were quite tasty.
With our stomachs filled we strolled back in to the direction of Kyoto Station, where we came across the Higashi Honganji temple, a large Buddhist temple in the center of the city. We went there right before closing time, so we just went in and out for a short time.
Fushimi Inari Shrine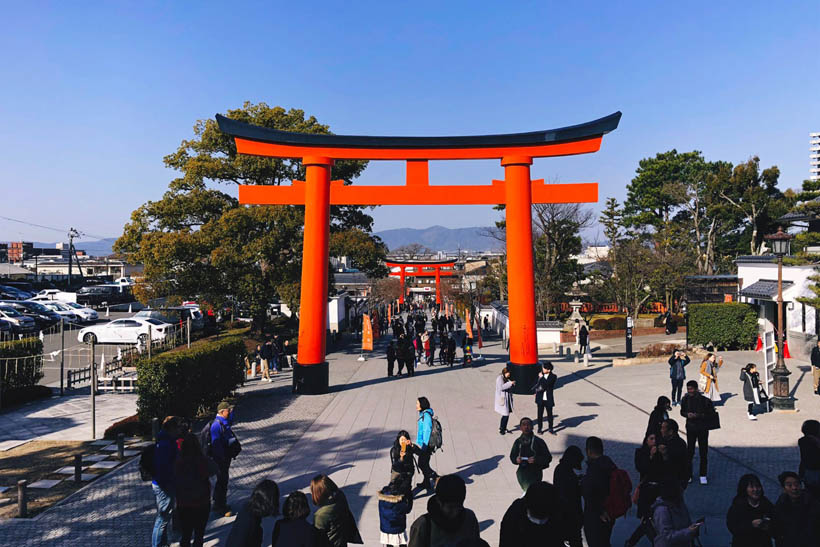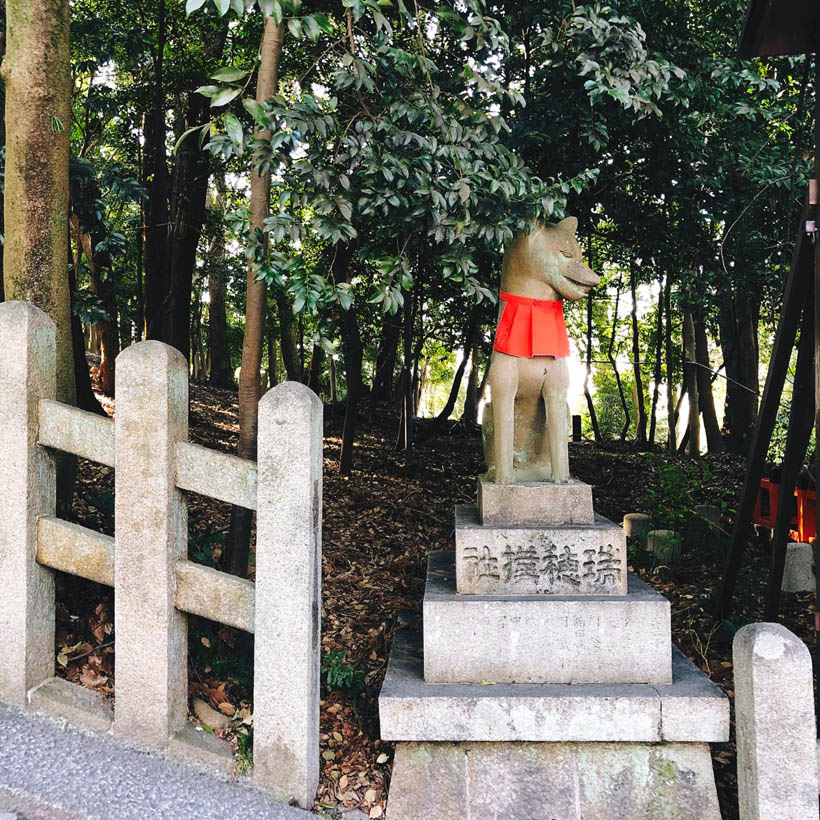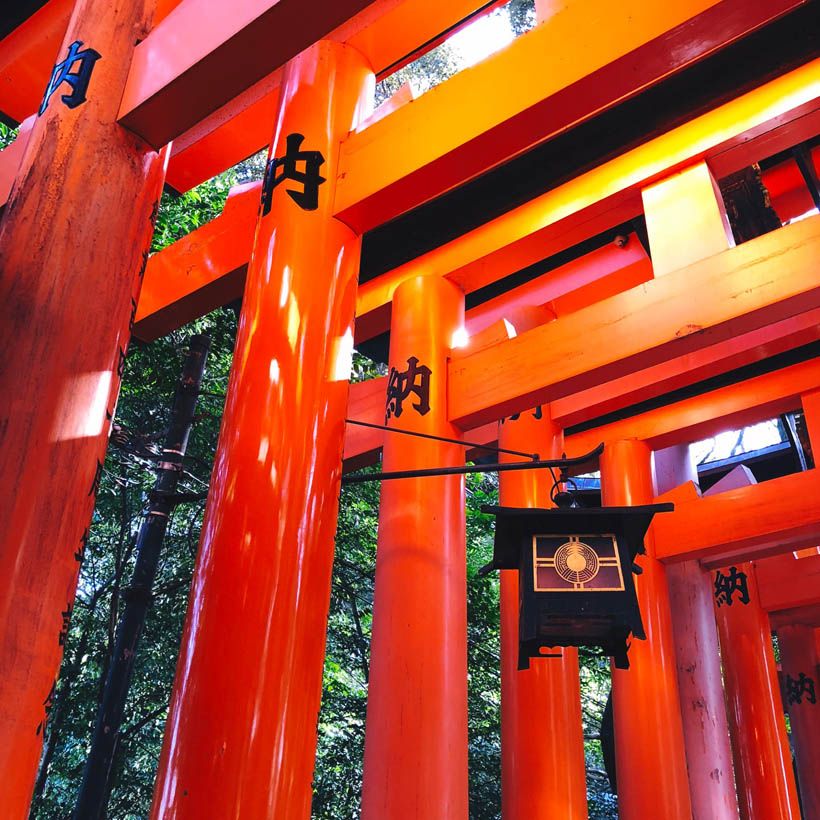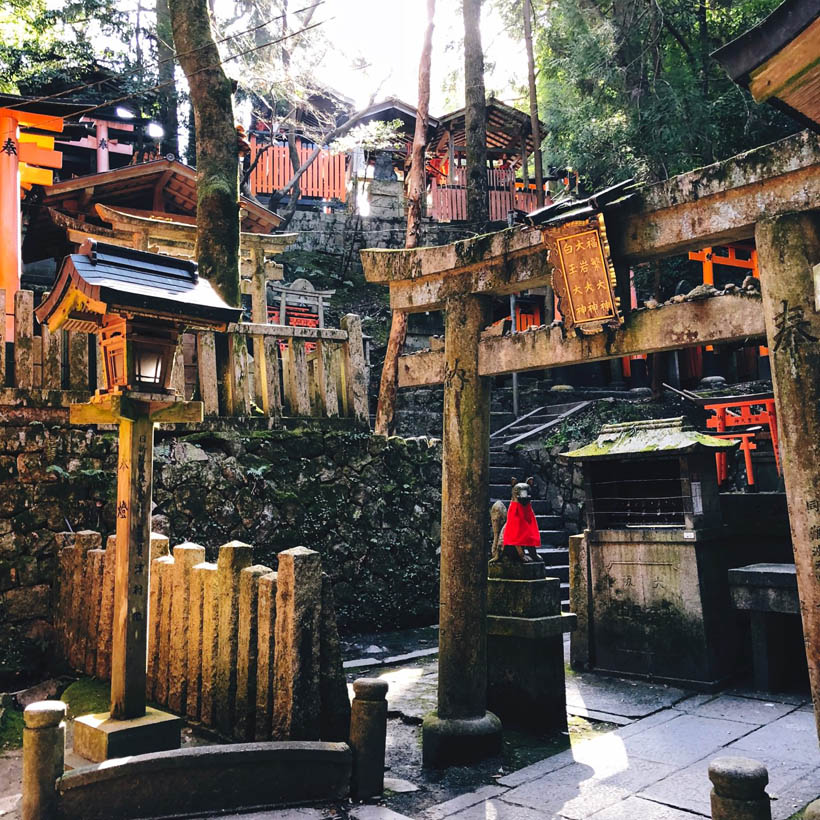 The Fushimi Inari shrine is one of the most iconic Japanese shrines with its walkway consisting of thousands of torii gates (symbolising the entrance to a sacred area). It shouldn't come as a surprise that this place is packed with tourists. We went there on a Sunday (which in Japan makes a huge difference in crowd sizes), but it wasn't problematic as it's a large site spread out across quite a few parts.
There's also a good reason why it's so popular. It's filled with great traditional architecture, cool fox statues (Kitsune in Japanese, which are seen as the messengers of the gods) and, yes, a stunning amount of bright red gates that have to be seen to be believed. It was also nice that people at the famous spot where two walkways intersect (see the first picture of this section) were waiting in turns to take a picture. No photo bombs, just a nice line of people waiting to get that one shot.
After the collection of torii gates you can also do a mountain hike to get a view over the city, but we didn't do that as it was early and we didn't have breakfast (and thus lacked the energy to climb a mountain) yet. We made it to the Kumatakasha shrine though, a cool and cosy looking shrine right before the real hiking starts.
Learning about the sake brewing process at the Gekkeikan Okura Sake Museum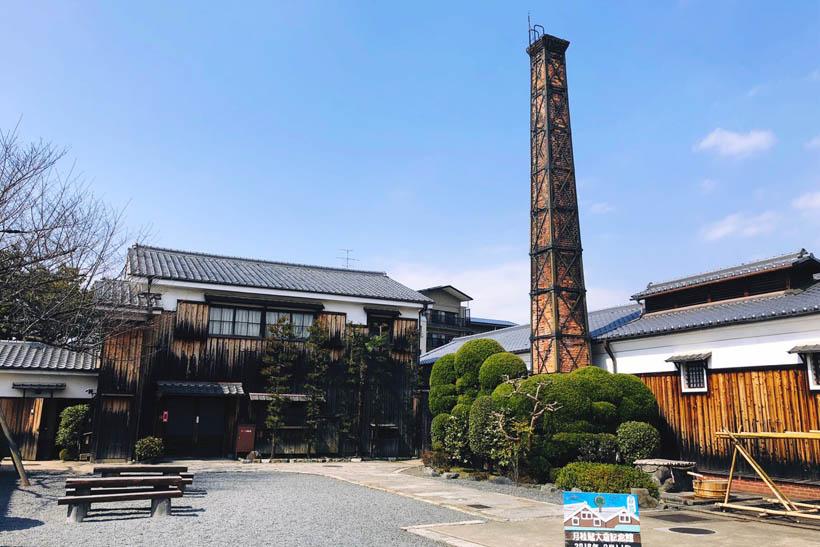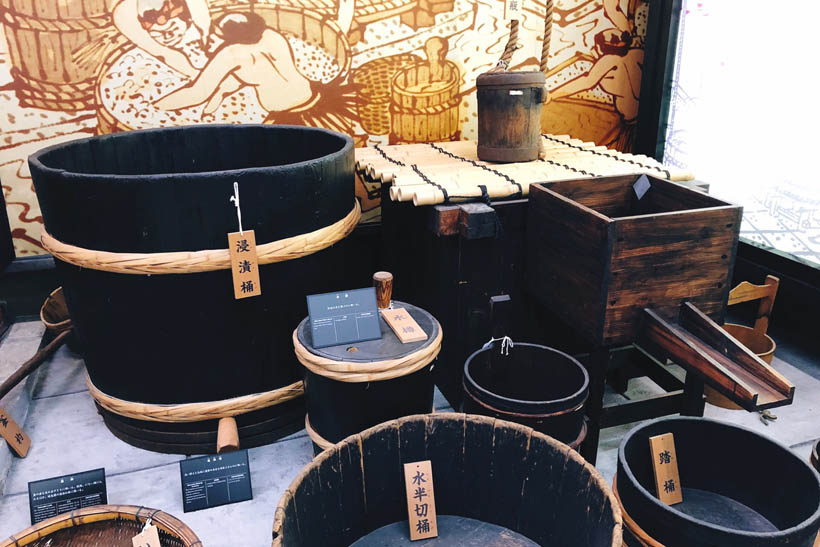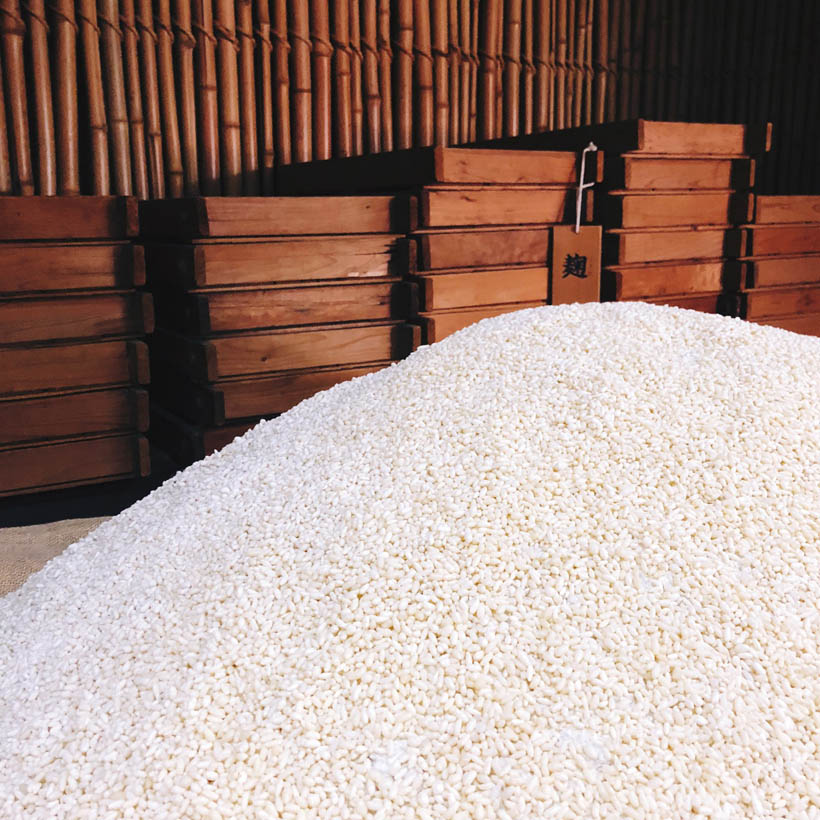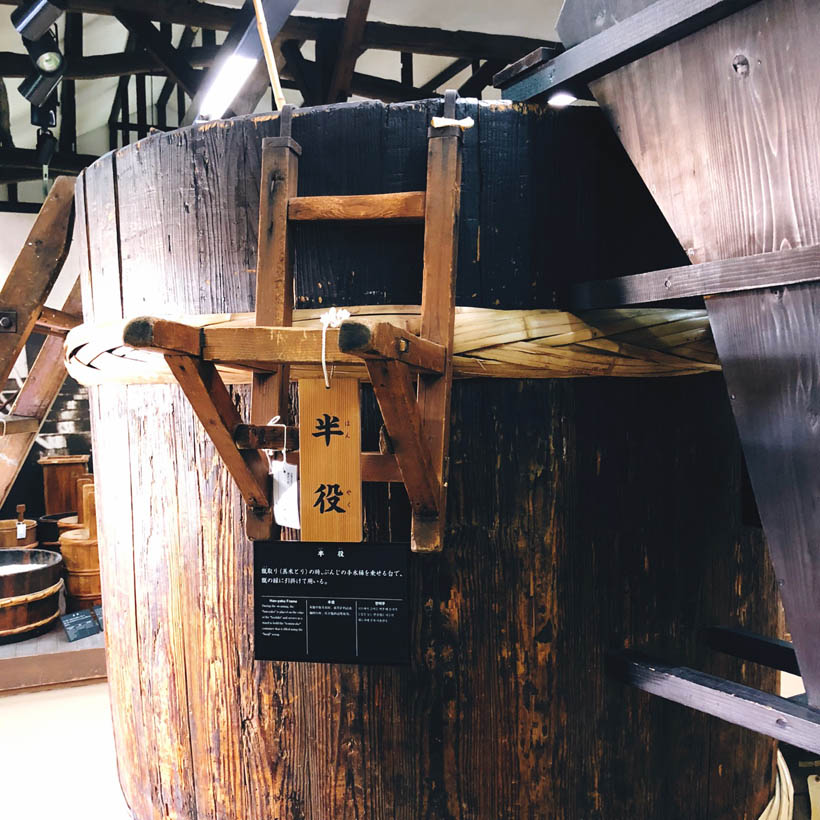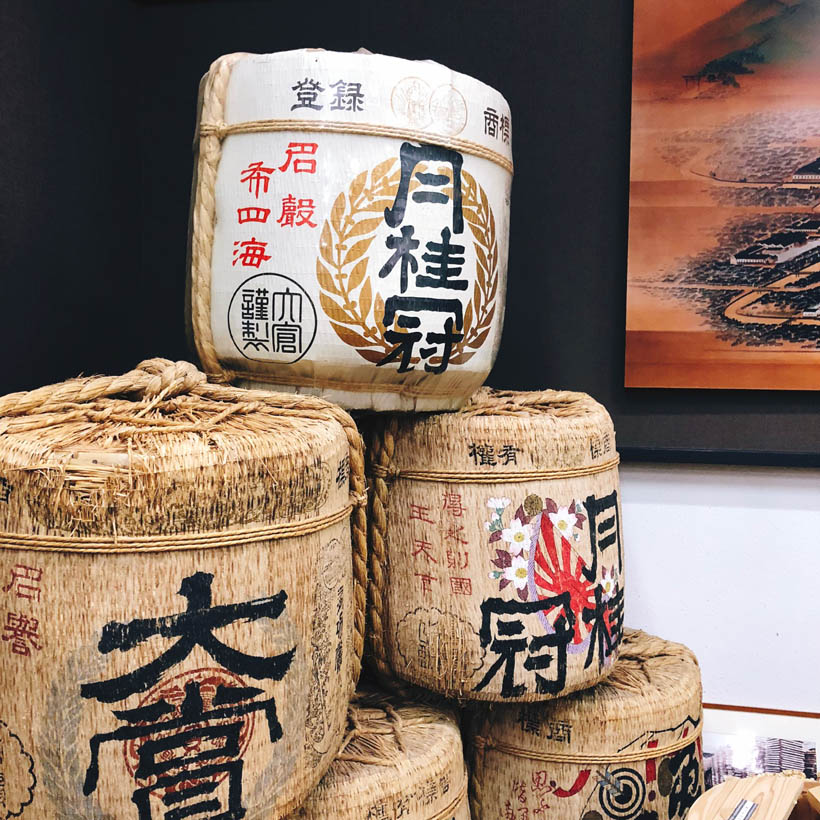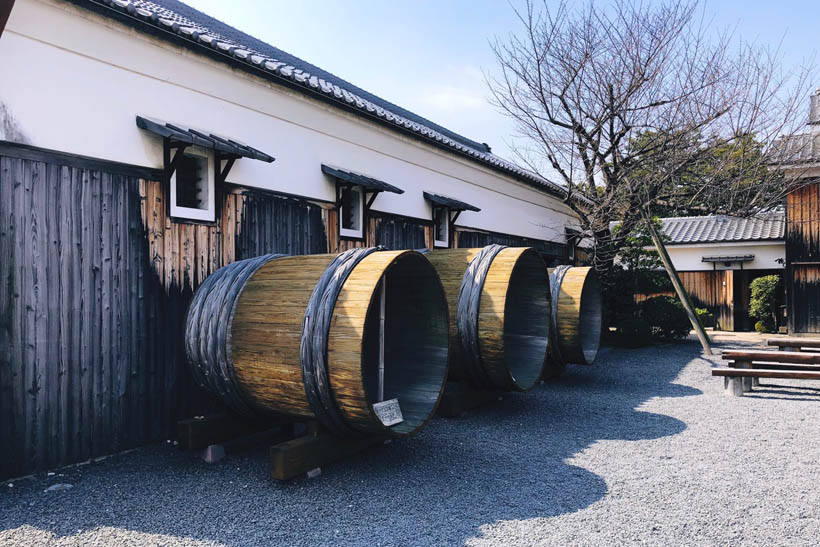 Kyoto is also known for its sake district in the Fushimi area, where tons of sake breweries are located, some of them which are open to visit. We went to the Gekkeikan Okura Sake museum, a brewery of a sake that's readily available in Belgium and also quite good. It's one of the oldest companies in the world, and the museum is focused on celebrating this fact by showing the traditional brewing process, with every sign also translated in English (which is unfortunately not always the case in Japan).
It's a great place to visit if you want to know more about the sake process itself (we learned, for example, that sake used to be transported by boat across the rivers to Osaka, and that the lids of the bottles have a rocking mechanism that helps consumers (factory workers, mostly) from keeping their drinks from tipping over on the (at the time) rocky trains on their commute).
An entry ticket also gives you a small taster (which you can take home) and a taster of three different drinks at the end of the tour, with lots more to buy in the gift shop. Keep in mind that these bottles are quite large, so make sure they fit in your checked luggage before you commit to buying one.
Thousands of small statues at Adashino Nenbutsu-ju temple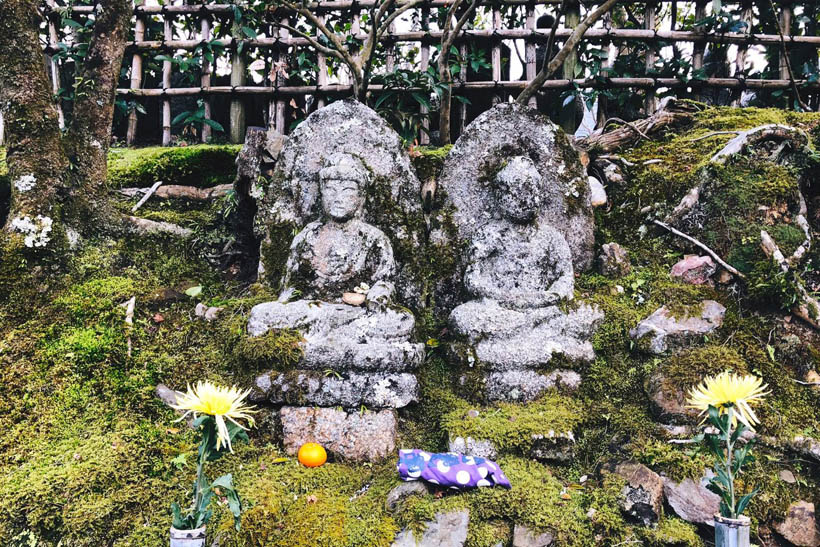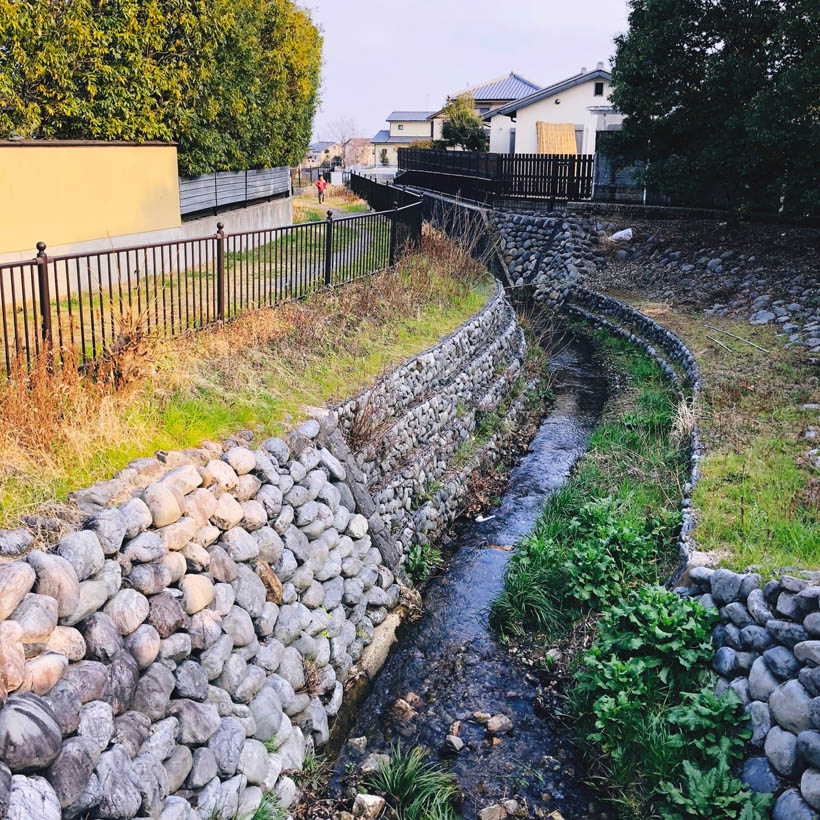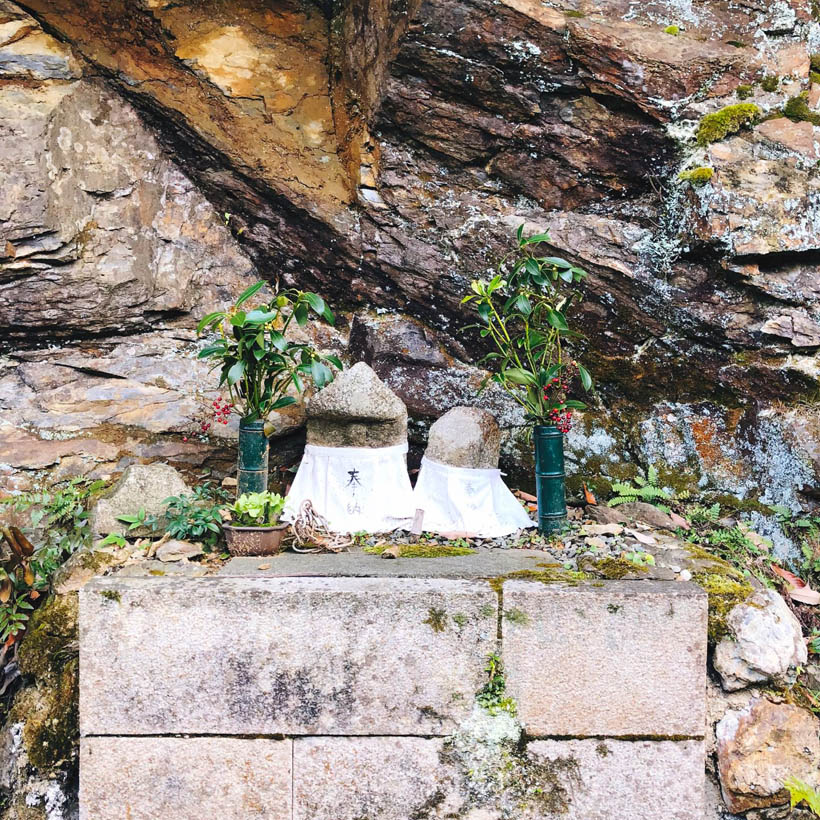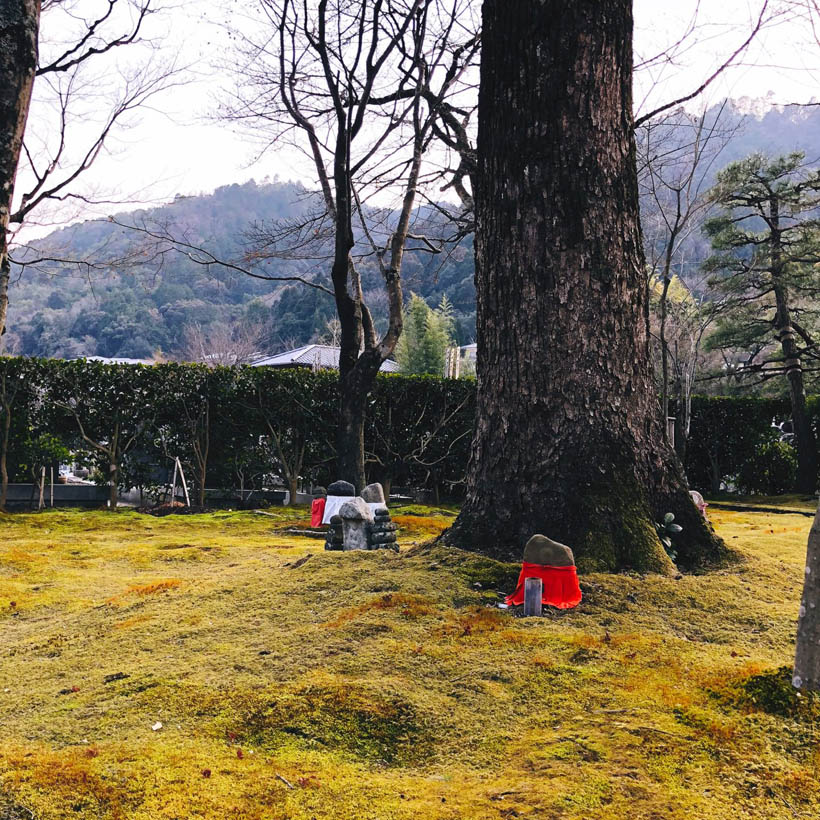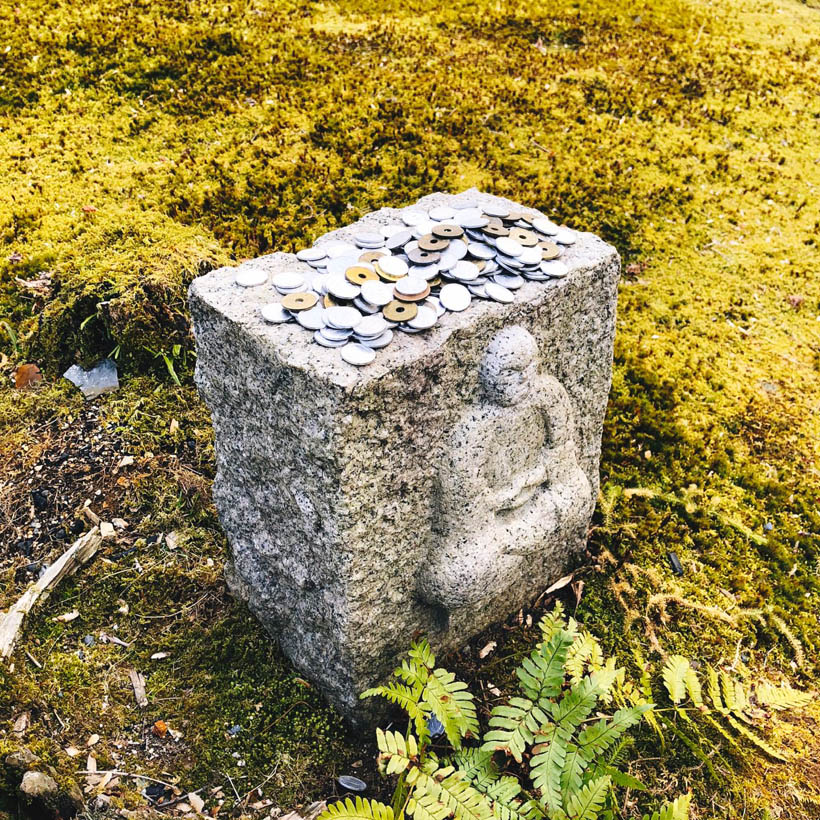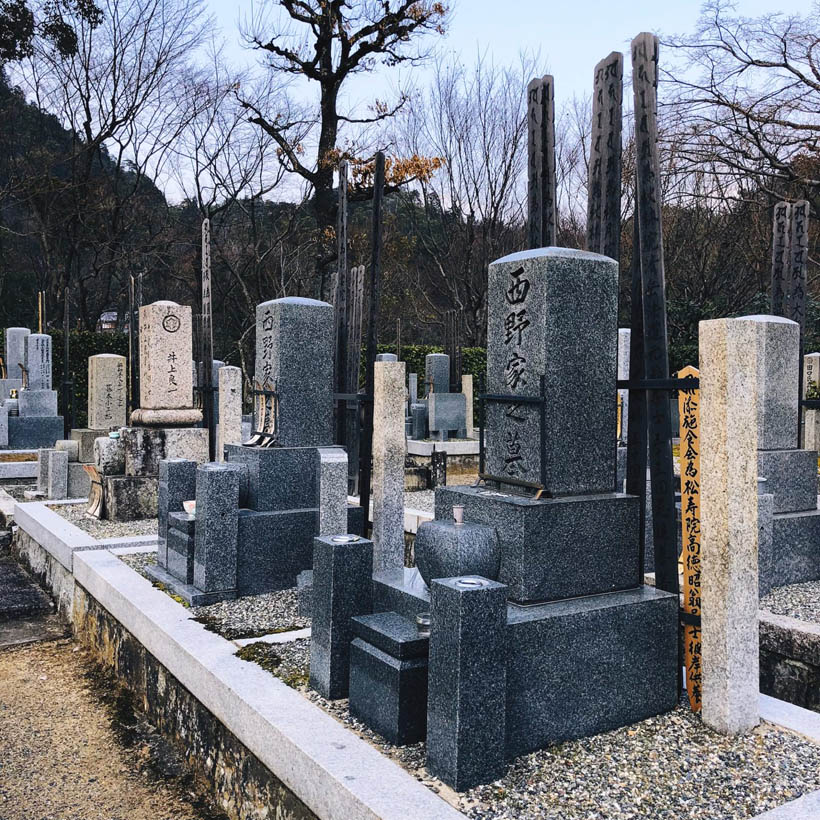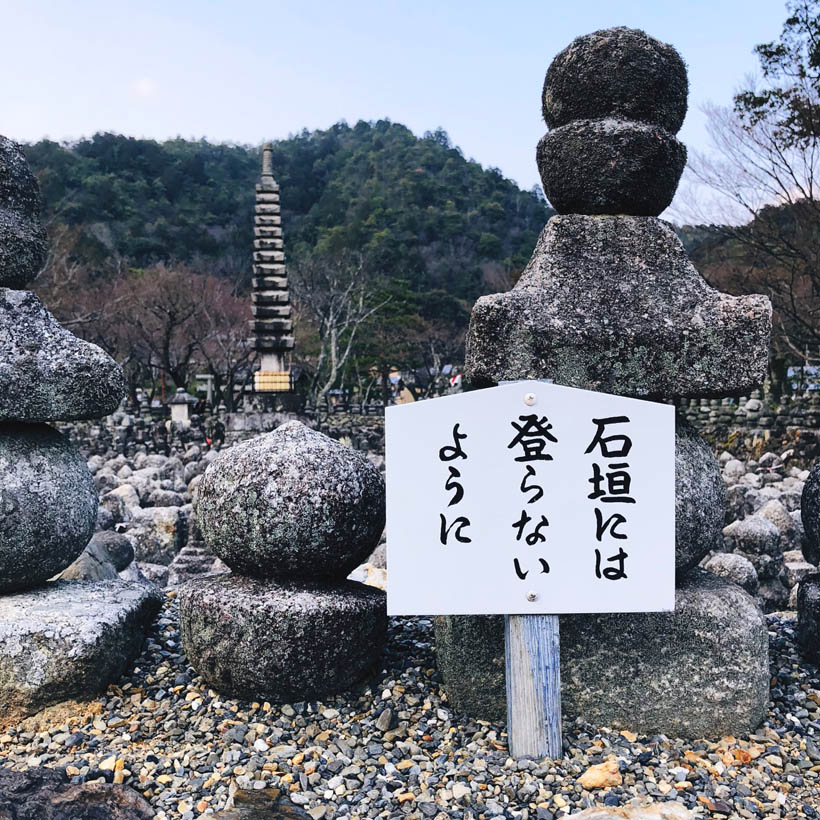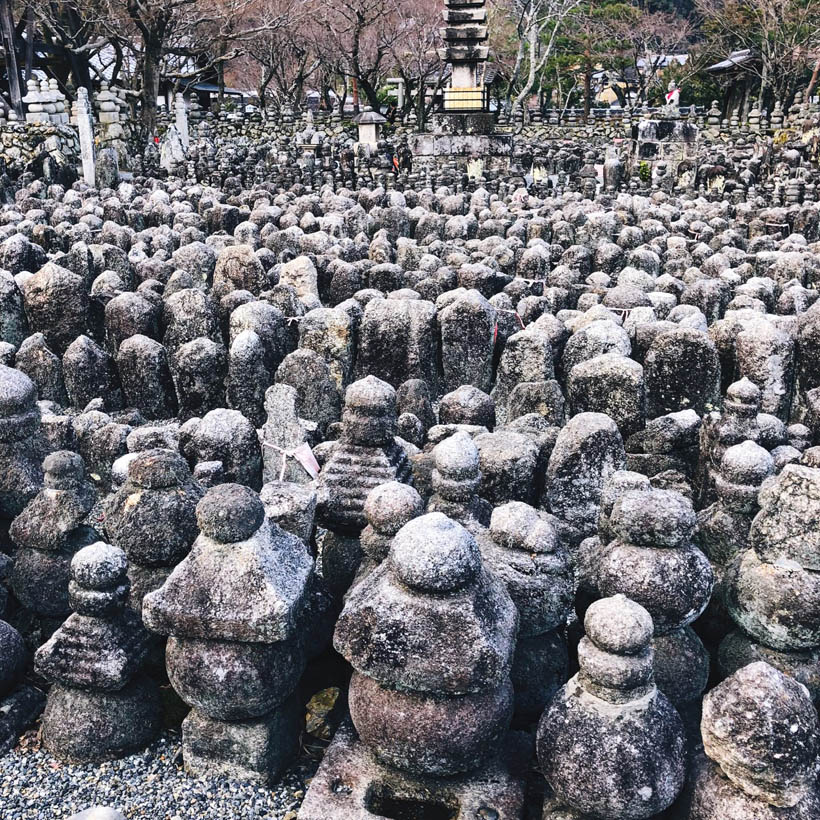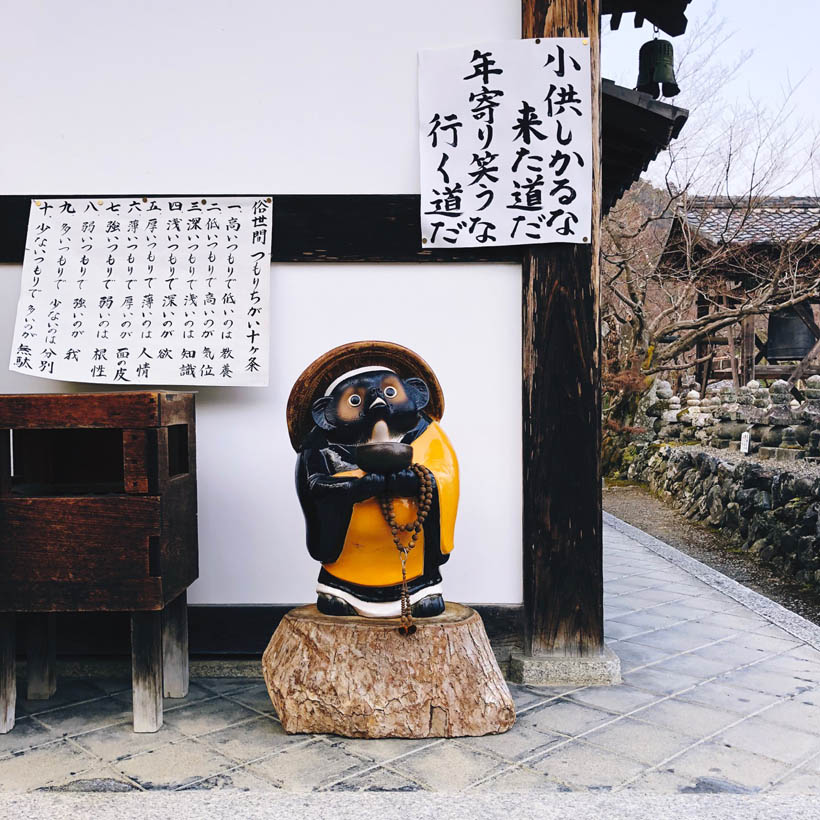 The last visit we did in Kyoto was at the Adashino Nenbutsu-ju temple, located to the northwest of the city. We went there by walking from Arashiyama to Saga-Toriimoto (a street filled with traditional gift shops), which was a very nice and mellow walk through a residential neighbourhood.
We managed to arrive seconds before they would close the temple (it closes at 5 in the afternoon, but we literally arrived at 4:59 - we only found out these closing times right before entering), but we were still allowed in luckily enough.
The temple is filled with thousands of small statues packed together to symbolise the dead. It's a strangely serene sight to behold, but also quite creepy, especially as there was a crow that was cawing constantly during our visit, with no one else around and the sun disappearing behind the mountains.
Unfortunately I was feeling sick the whole time when we were in Kyoto, so we couldn't do as much as we wanted to. We missed out on the Kyoto Imperial Palace, the Kinkakuji temple, Iwatayama and more, so hopefully we will make it back there someday.
Other posts about this trip
Hakone (coming soon)
Hakodate (coming soon)
Sapporo (coming soon)
Otaru/Yoichi/Noboribetsu (coming soon)