Location: Nikko, Japan
Duration: 1 day
Period: March 2018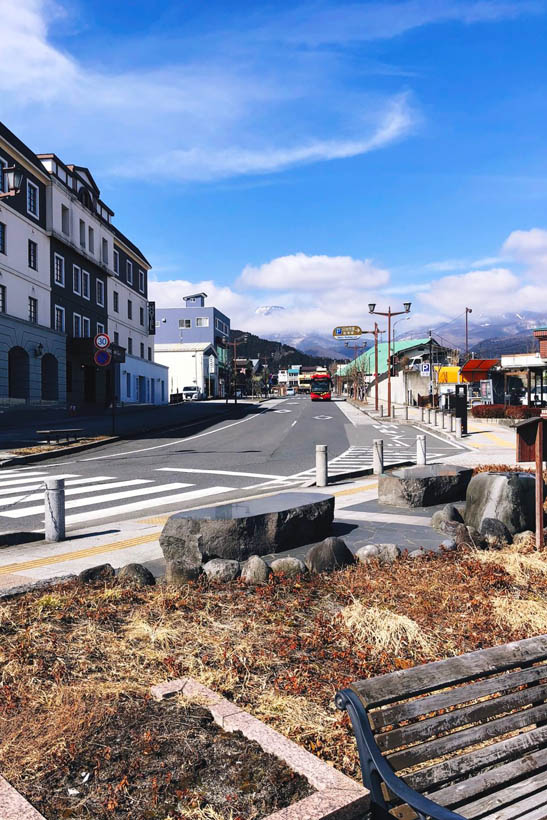 A few days into our trip to Japan we went on a quick outing from Tokyo to Nikko, a small village north of the huge busy metropolis. Nikko is mostly known for its numerous shrines, which are part of the UNESCO World Heritages.
Getting to Nikko via the Shinkansen Train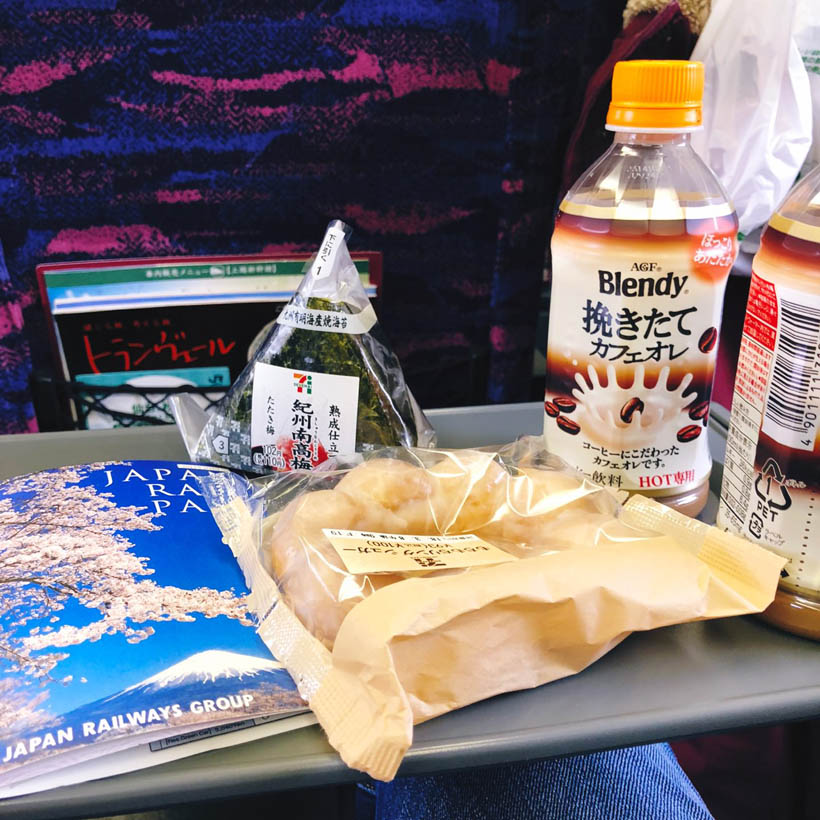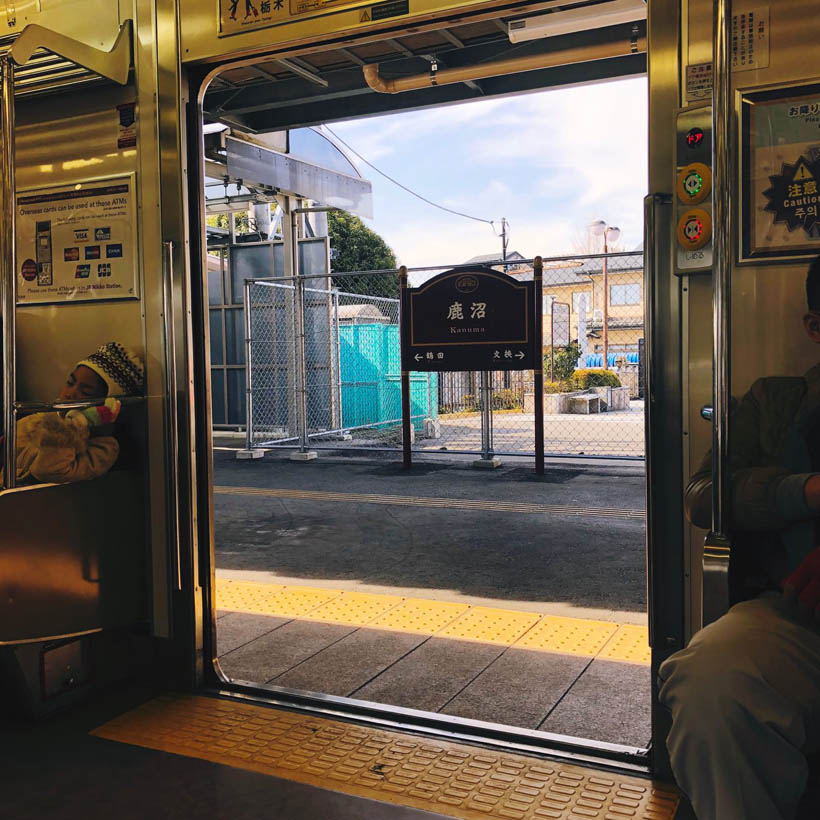 We went to Tokyo Station to validate our JR Pass, and then we took the Shinkansen to Ustonomiya, where we had a small stop to transfer to a local train to Nikko itself. The trip from the capital of Japan to our destination took around 2 hours, with some nice rural views to keep us occupied.
The cool breeze of the mountains in Nikko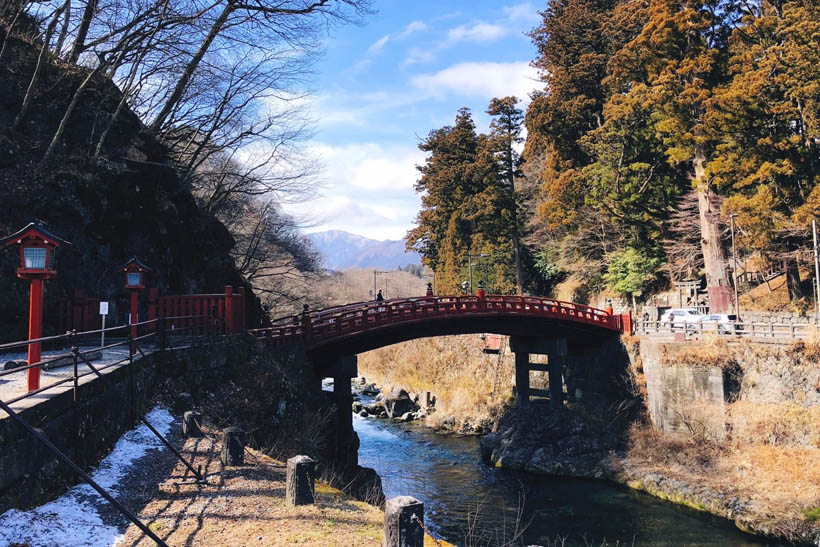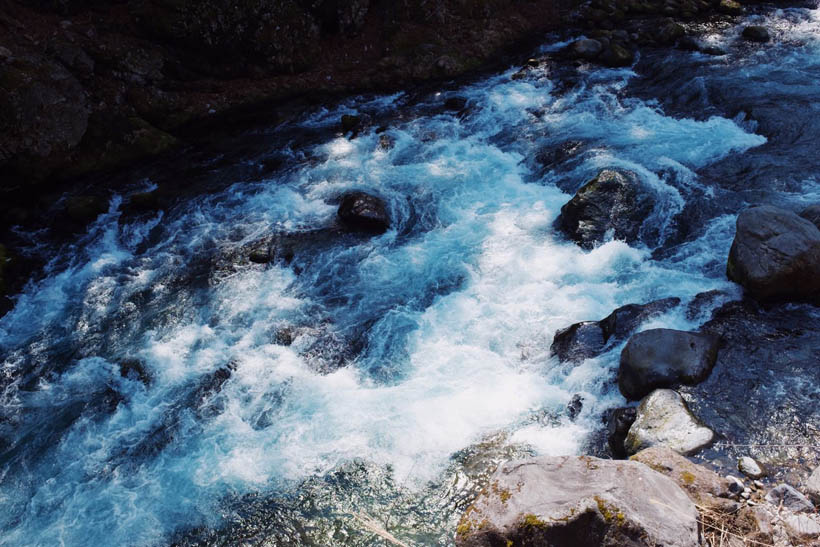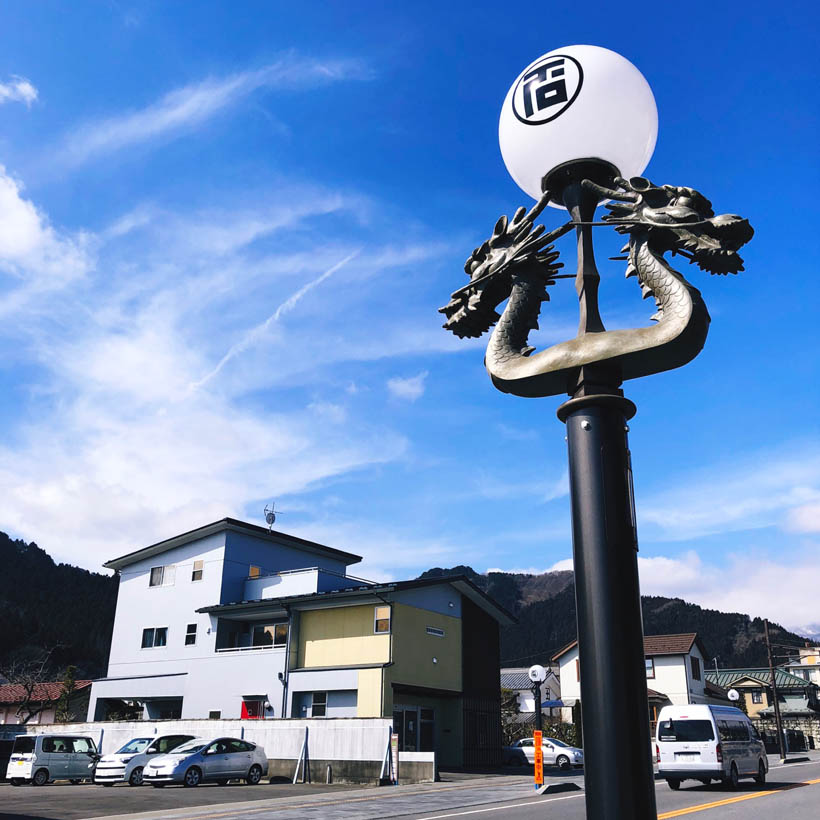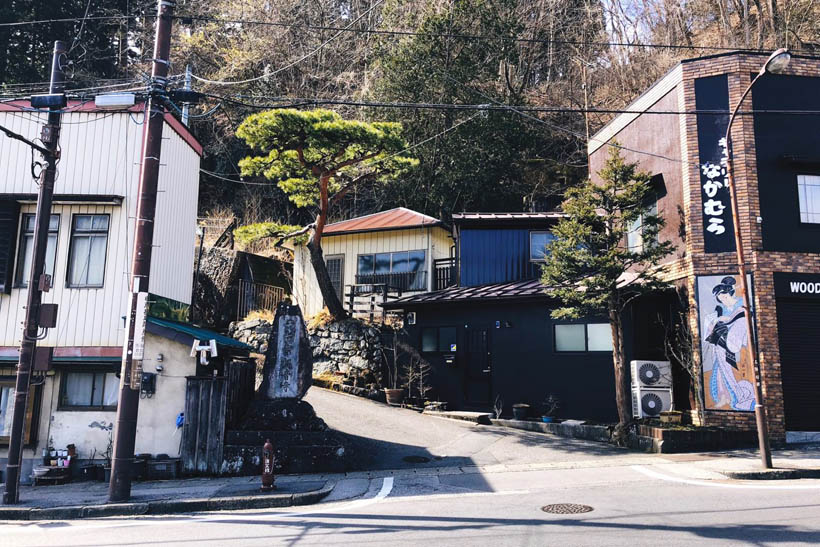 After getting out of Nikko Station we were struck by the cold weather. Nikko is located at a much higher altitude than Tokyo (Tokyo is near sea level, Nikko is about 1.000 meters higher), so this shouldn't be that much of a surprise. Also: the fresh mountain air is in stark contrast with the (admittedly still pretty clean) urban air of Tokyo.
It's possible to take a bus from the station to the shrines, but instead we opted for going there by foot to explore the village a bit and to see what else there was to do. Unfortunately, most shops seemed to be closed. Maybe we came on the wrong day? Or maybe we were there too early in the day?
Right in front of the shrine area we passed by the Shinkyo Bridge, where we met a Japanese couple that were practicing English with passersby. We talked a bit about us visiting Japan, them wanting to visit Brussels, and their dream to be a travel guide in their city, located a bit to the west of Tokyo.
The temples of Nikko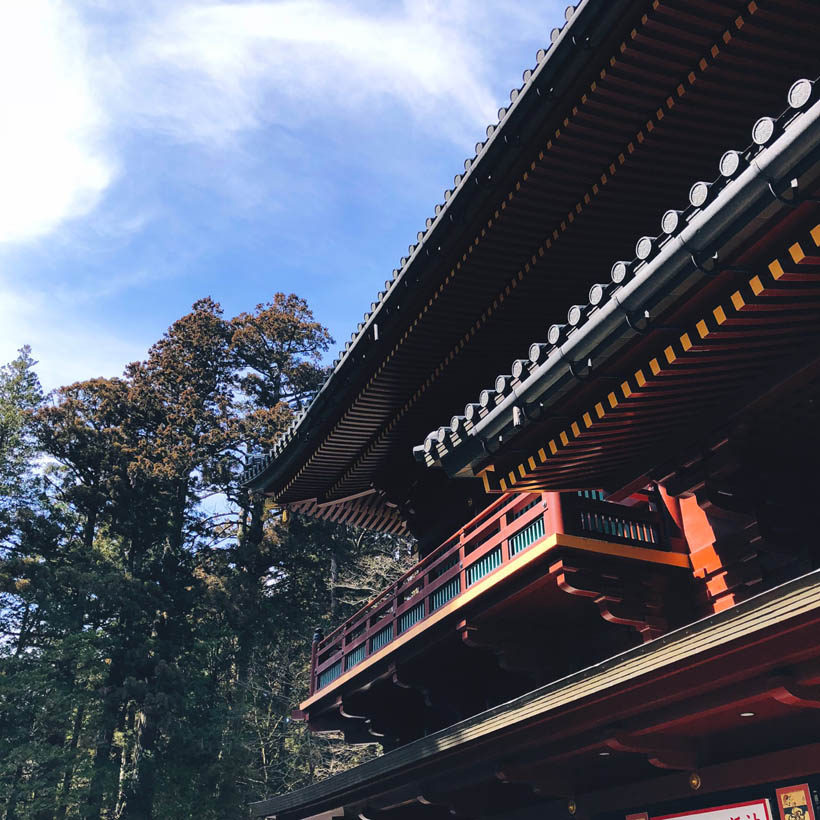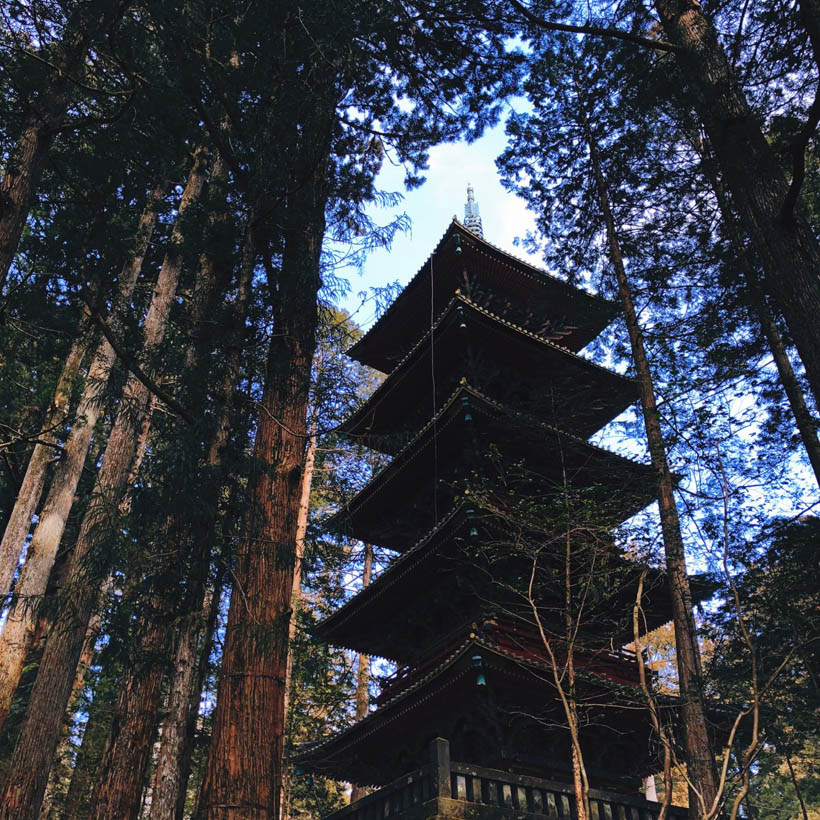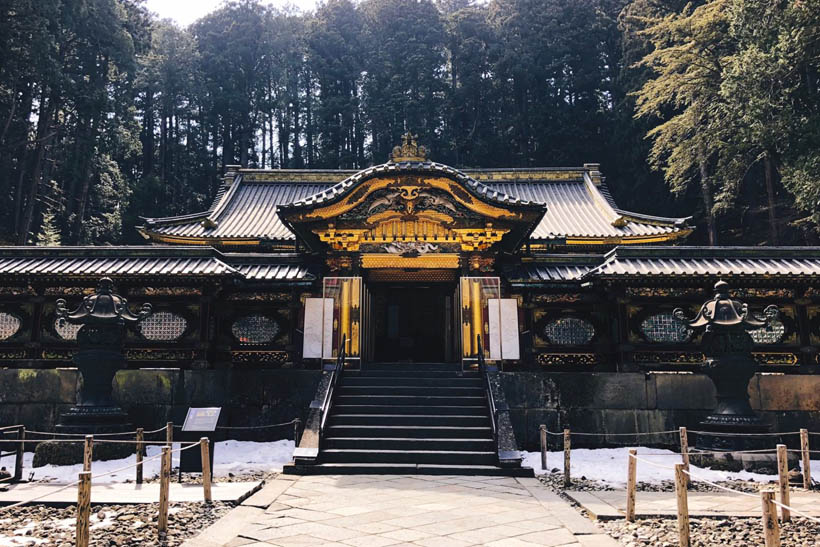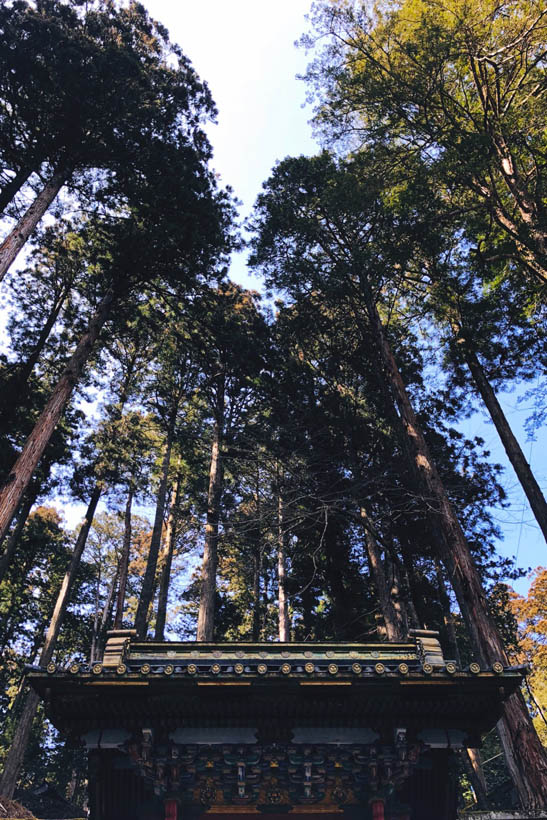 After climbing up the stairs near the bridge we got to the Rinnoji Temple, of which the Sanbutsudo (the main building) was being renovated at the time. This meant that it was enclosed by scaffolding with a print of it outside. It was still possible to visit the inside of the building, but it was a bit less tranquil than we hoped as workers in and outside of the building were patching up the place with hammers and circular saws.
It was also nearly freezing outside, and as you have to remove your shoes before entering each and every shrine we didn't went inside all of the temples (like the Toshogu shrine).
After visiting the Taiyuinbyo shrine complex (and climbing a not insignificant amount of stairs - it was after all still pretty cold outside) we went back to the main street of Nikko to find something to eat.
A delicious Yuba meal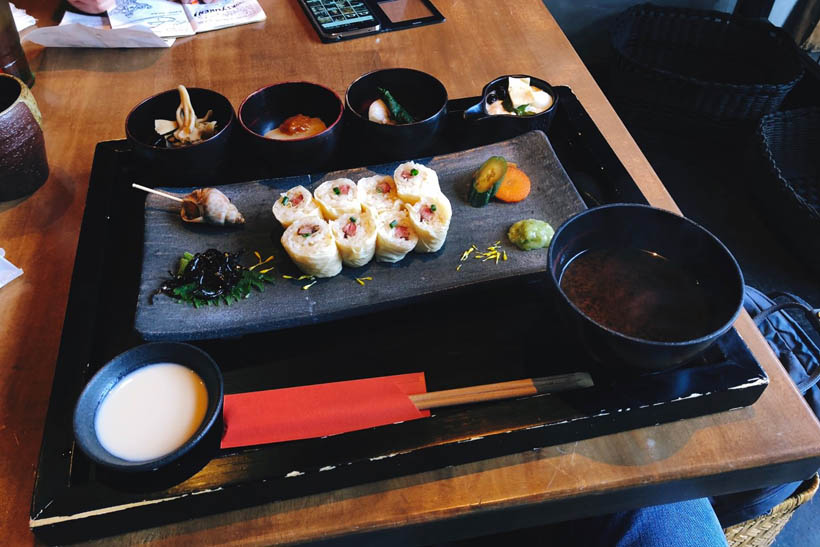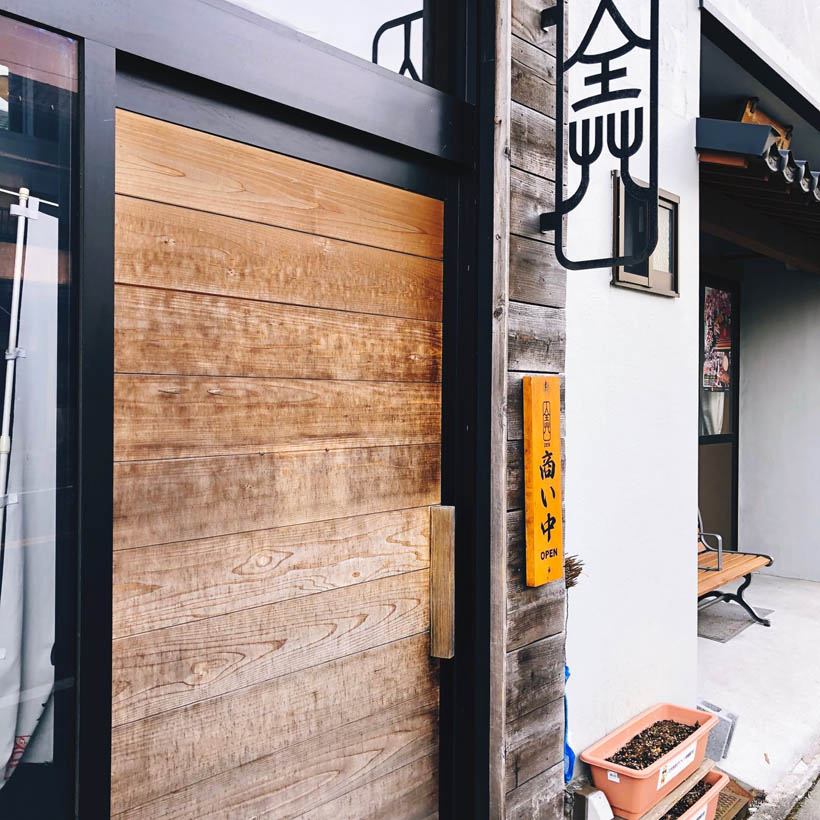 After a quick search on Google and Yelp we stumbled upon a restaurant called Zen. It offered a meal set based around Yuba (tofu skin), and the whole experience was superb. The food was delicious, the staff was nice and the restaurant was beautiful inside, with a small enclosed zen garden (lit by a roof window). Highly recommended.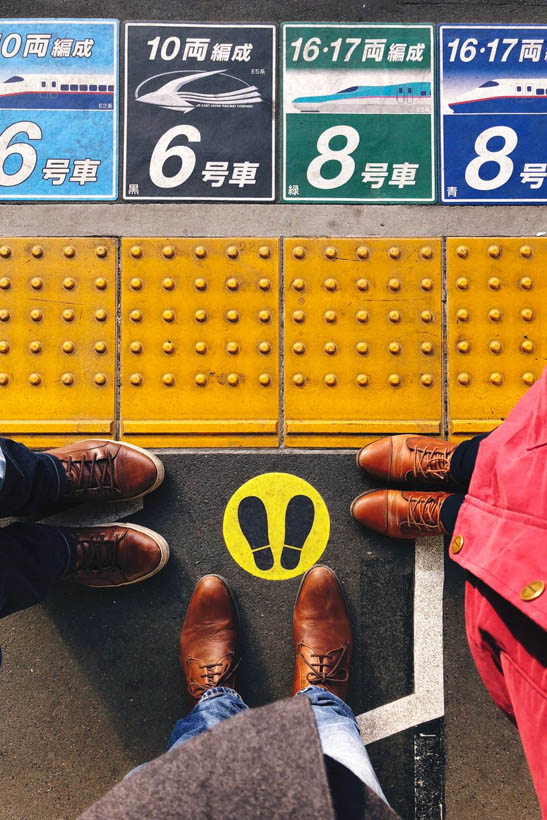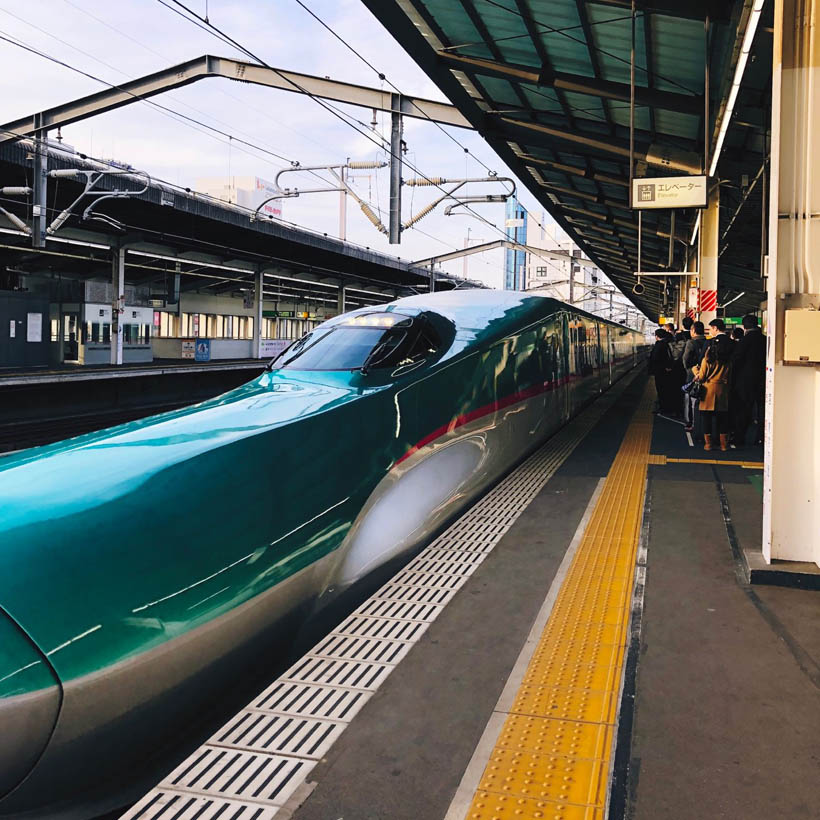 We spent around half a day in Nikko before returning to Tokyo. It's a nice trip to get away from the crowded capital, and well worth a visit. But don't forget to check the weather beforehand and wear a pair of warm socks just in case.
Other posts about this trip
Hakone (coming soon)
Hakodate (coming soon)
Sapporo (coming soon)
Otaru/Yoichi/Noboribetsu (coming soon)