Location: Tokyo, Japan
Duration: 5 days
Period: March 2018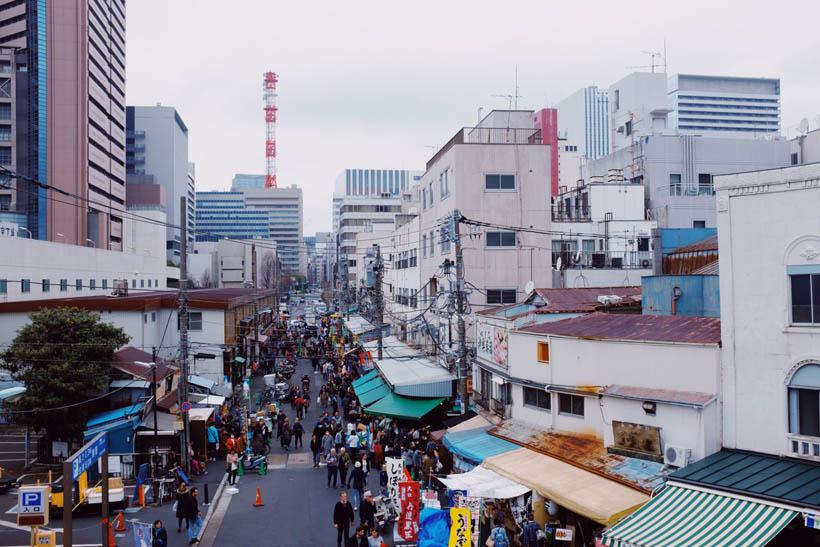 Japan is a fascinating country: for centuries it was nearly fully isolated from other countries, creating a culture that's vastly different from the rest of the world.
We wanted to travel to the country for ages, and last year (after careful budgeting and planning) we finally took an 11 hour plane ride to the other side of the world and discovered their beautiful nature, great food and amazing culture for ourselves. Our first stop: Tokyo.
Tuna at Tsukiji Fish Market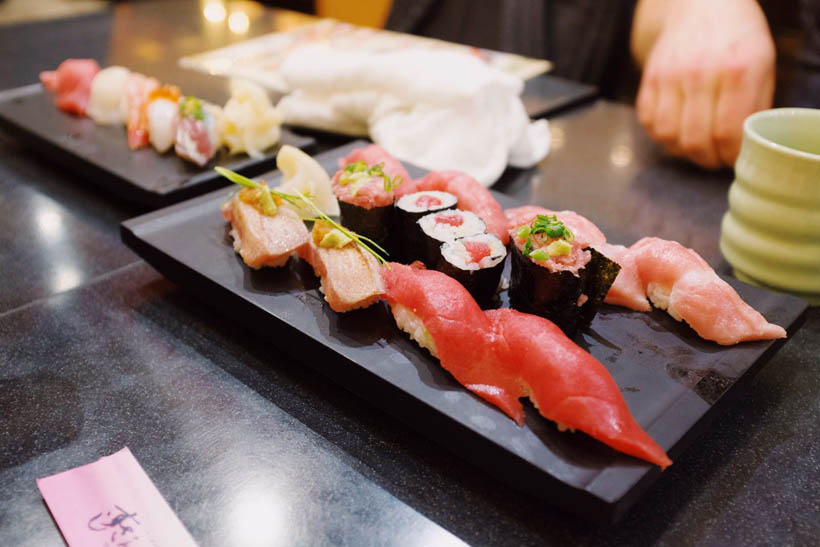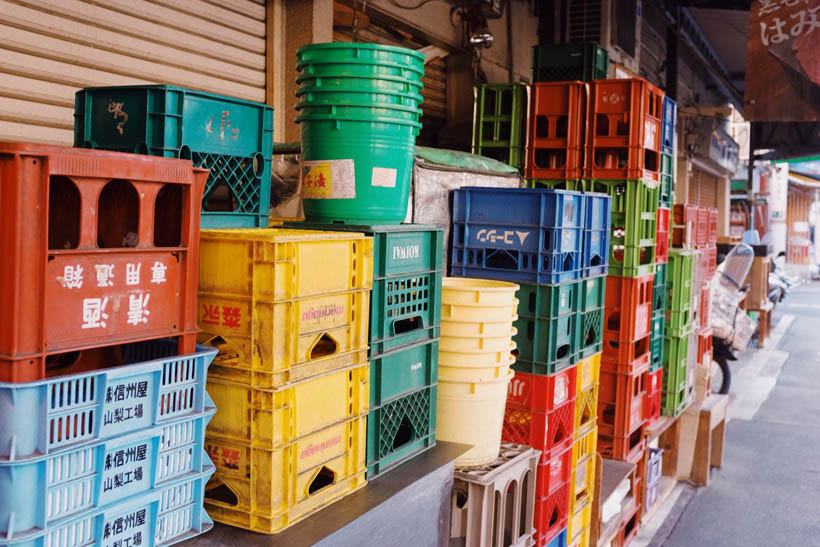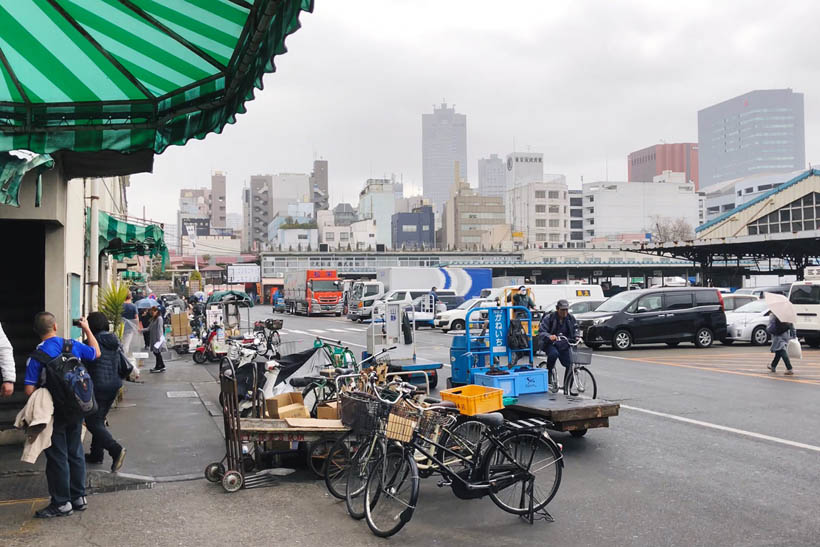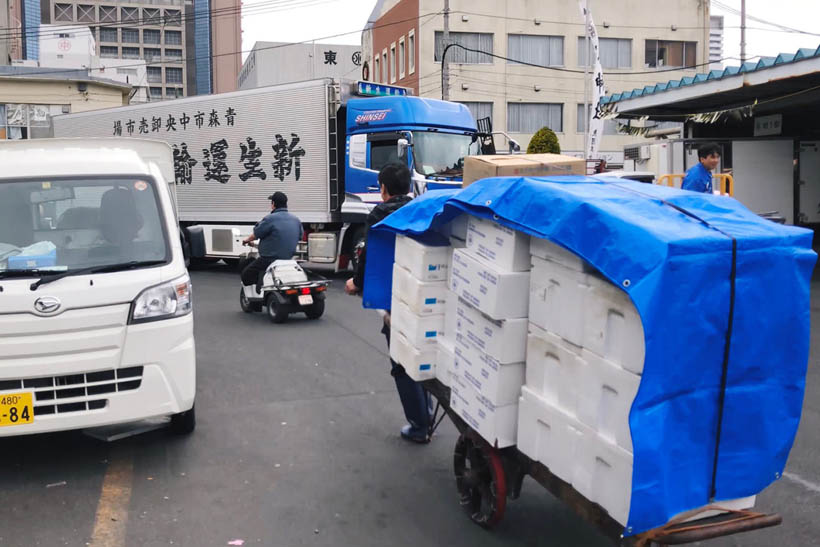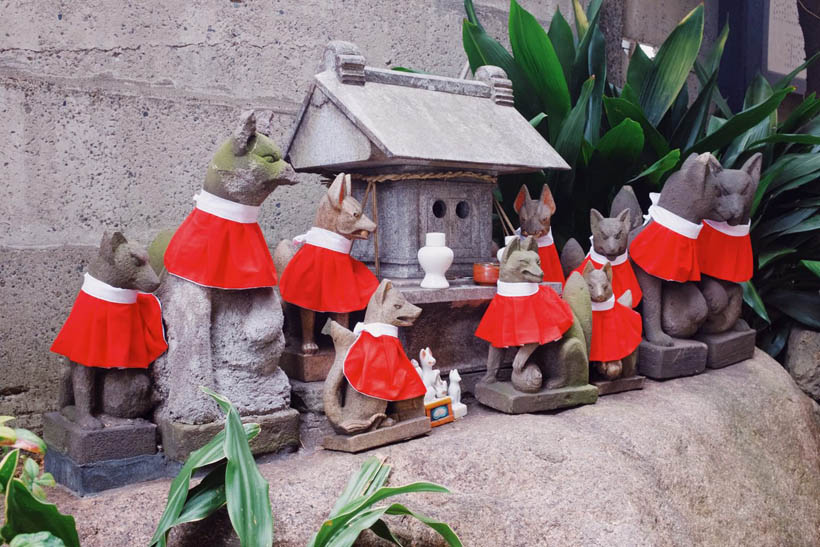 On our first day after arriving in the country we tried to embrace our jetlag by going to Tsukiji Fish Market in the early hours of the morning. It was a very populair destination for tourists as it was a major source of fish for restaurants, but as this popularity makes it harder for the workers to do their actual job the market moved to a different location a few months ago. We were lucky enough to be there before the move happened, so we still go to experience the "classic" location.
We went straight from the station to one of the restaurants in the nearby shopping street to have some sushi for breakfast (this didn't feel that strange to us as we were disoriented by the jet lag anyway). The taste of the sushi is so much better than in Belgium. Everything just tasted amazing, especially the fatty tuna, which felt a bit like eating butter.
We didn't eat at the vendors in the fish market themselves, as it was a rainy day and the restaurants were packed by people who were trying to stay dry.
Looking over the city in Shinjuku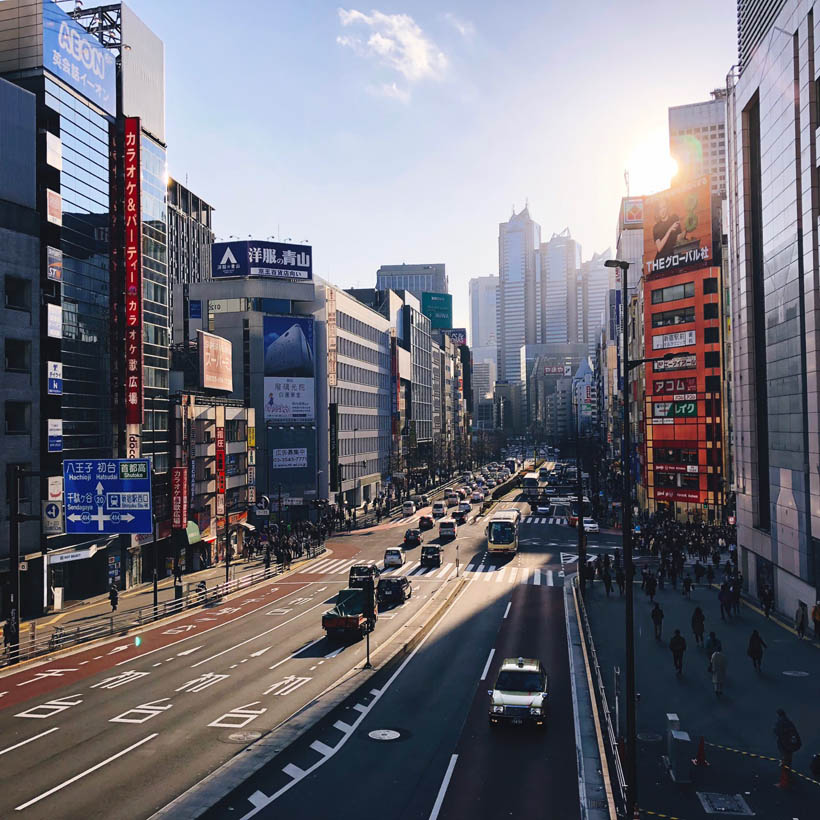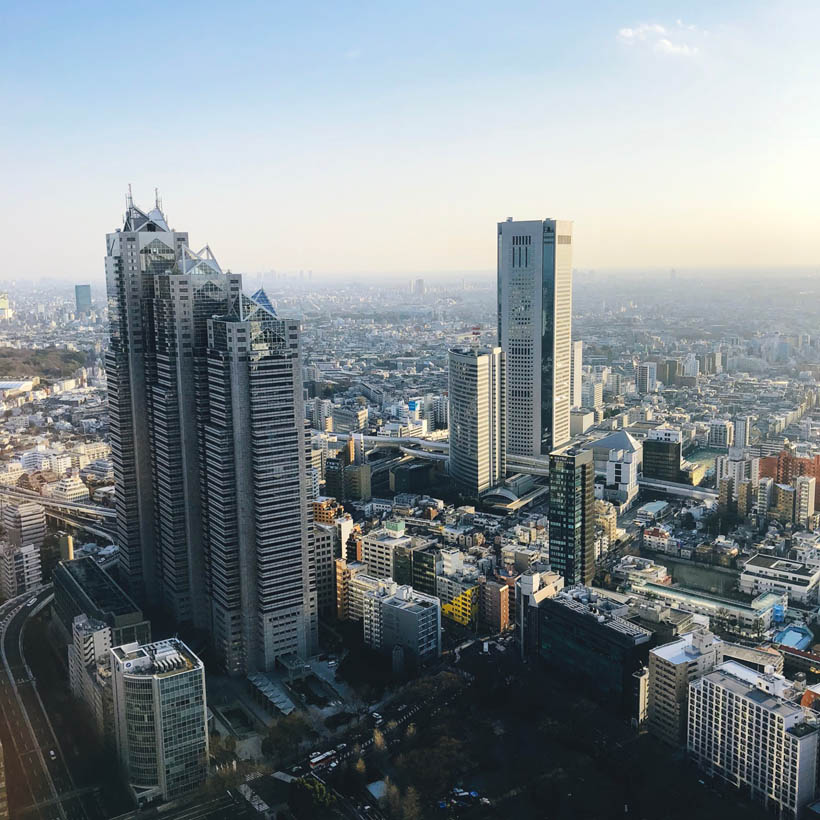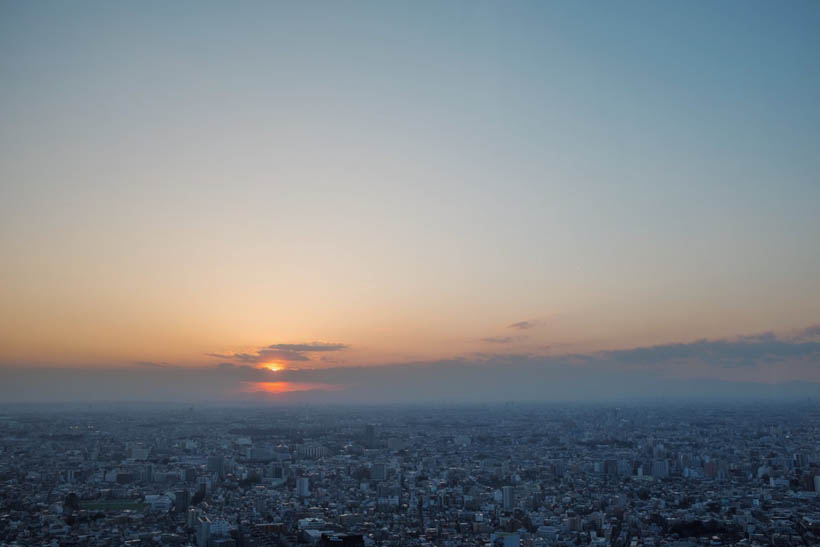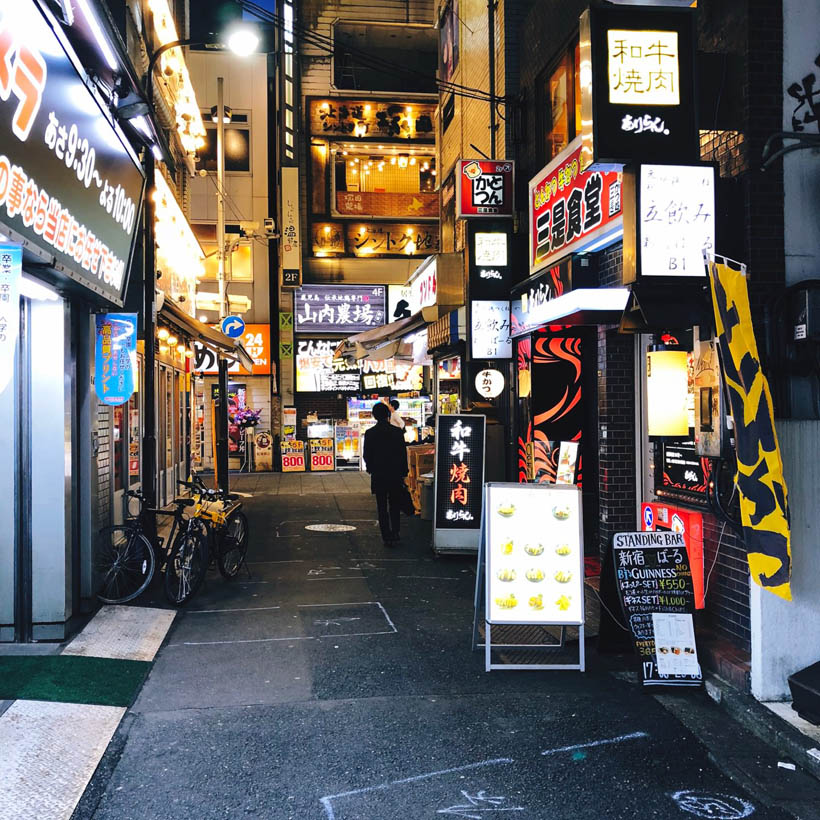 Shinjuku hosts the largest train station in the world, but from the outside this isn't really noticable. It's crowded, yes, but not surprisingly so. We didn't visit the inside of the station during rush hour though, so we can't judge on that front.
A few minutes from the station is the Metropolitan Office Building, which is free to enter and which has a nice view of the skyline of Tokyo at the top. Apparently it's possible to see Mount Fuji in the distance on very clear days, but we didn't manage to get a glimpse of it during our visit.
The Senso-ji Temple in Asakusa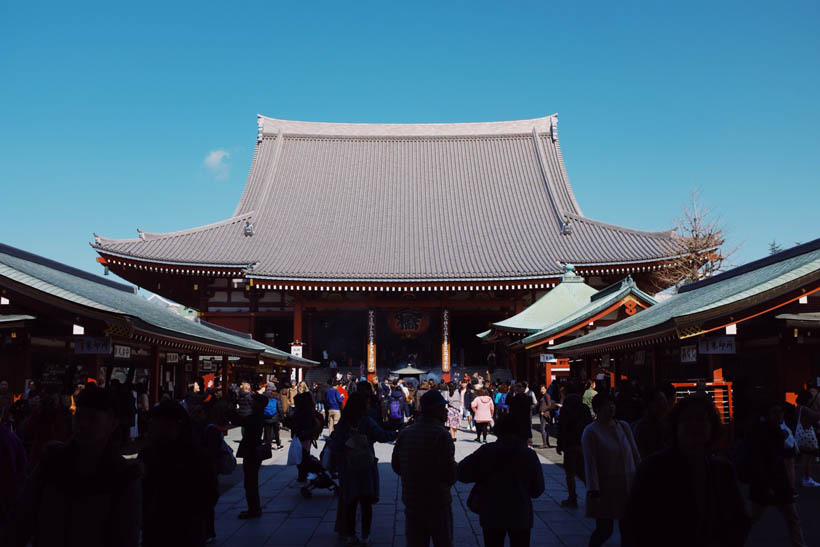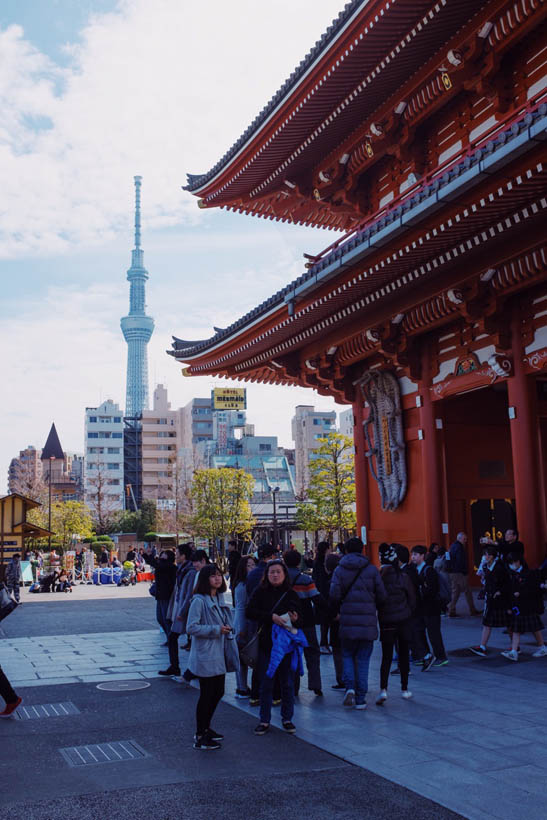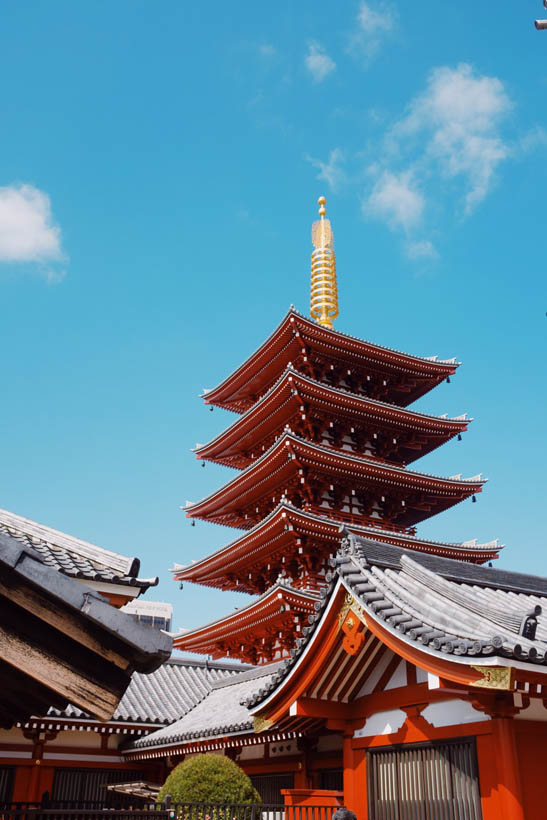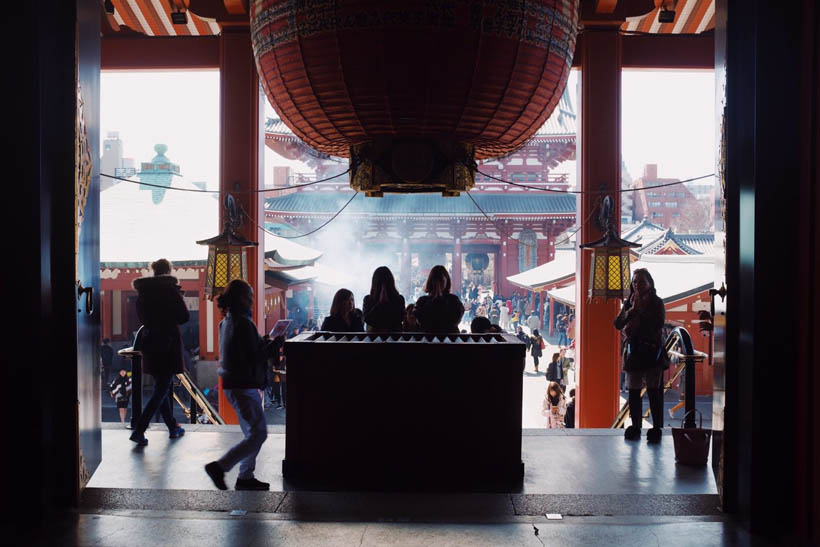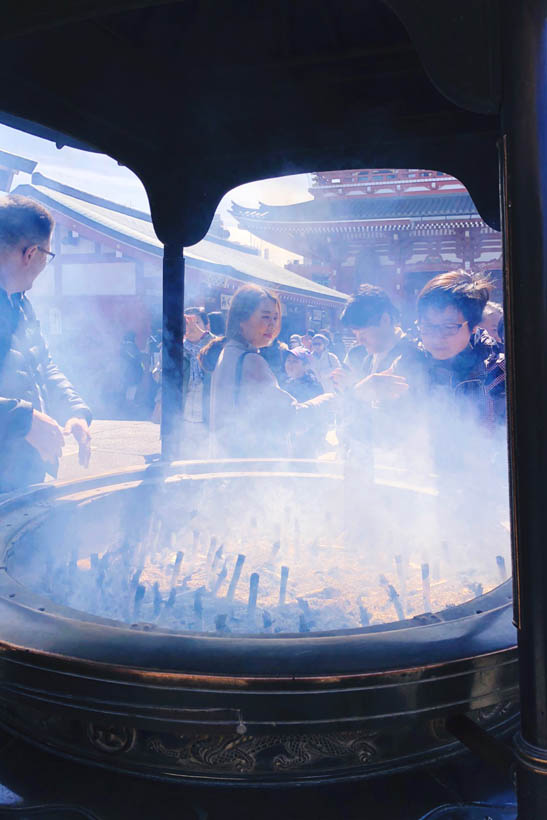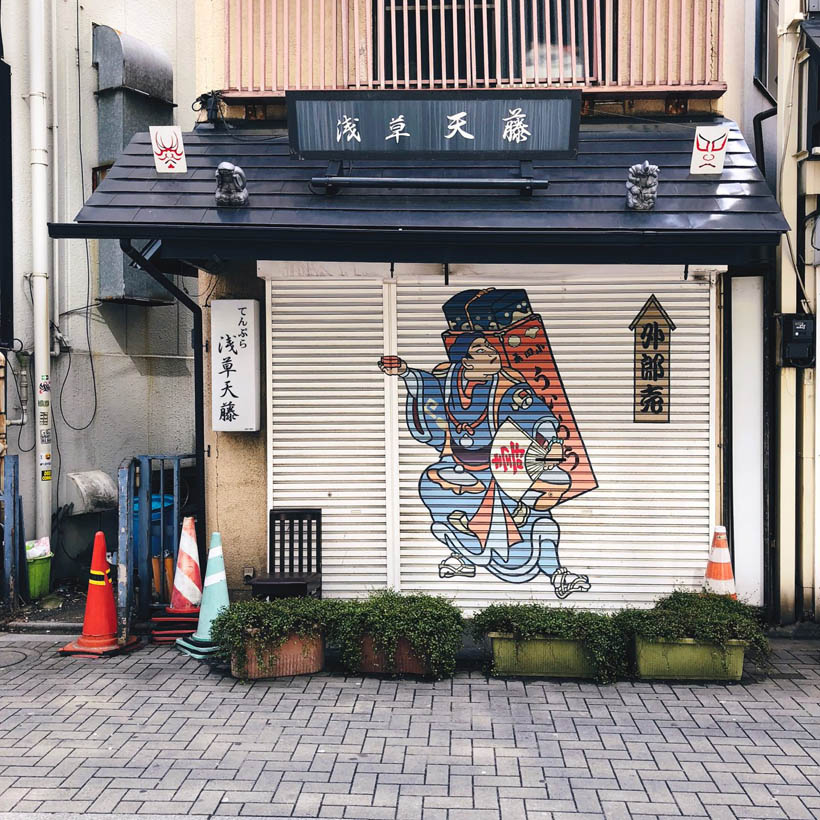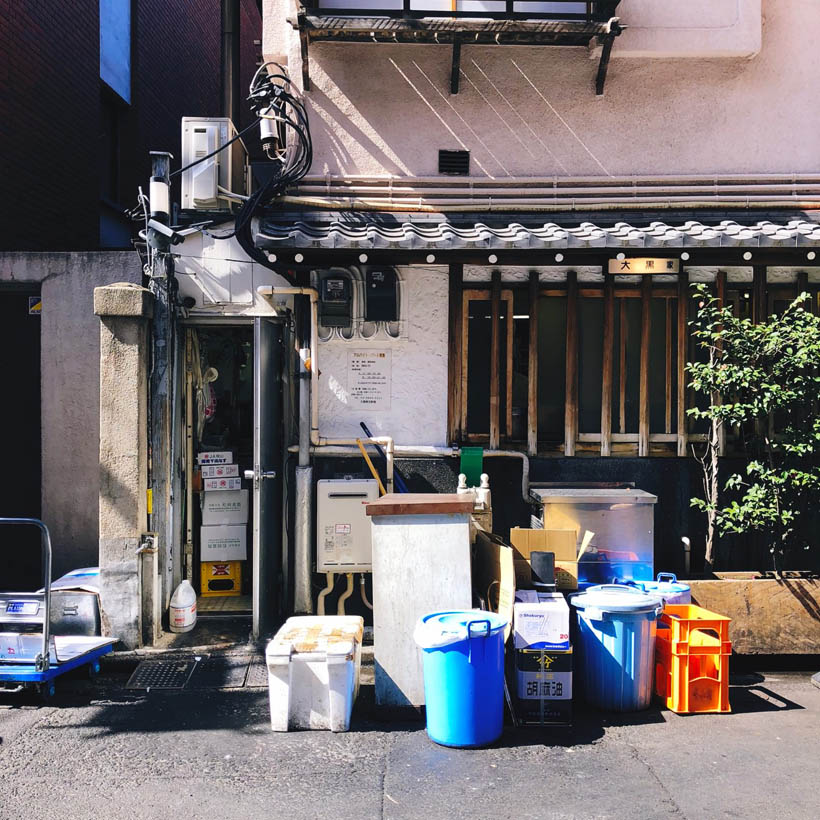 The Senso-Ji temple, probably one of the most recognisable buildings in Tokyo, is a massive tourist hot spot. It's one of those locations that's on nearly every tourist checklist and considered to be one of the essential things to visit in the city.
I personally found it to be a bit too crowded. It's a nice temple, but it's a bit hard to soak it all in if you have to share the experience with thousands of other people on a small piece of land at once.
Regardless, the striking red color of the different buildings makes it a cool thing to photograph.
Right in front of the temple are a few streets full of souvenir shops and food stalls serving small snacks. We were also approached multiple times by groups of young students, asking us where we're from in their best English. After pinpointing Belgium on a map (and helping them practice English in the meantime) we received an origami bird. Cool!
Blade Runner vibes in Shibuya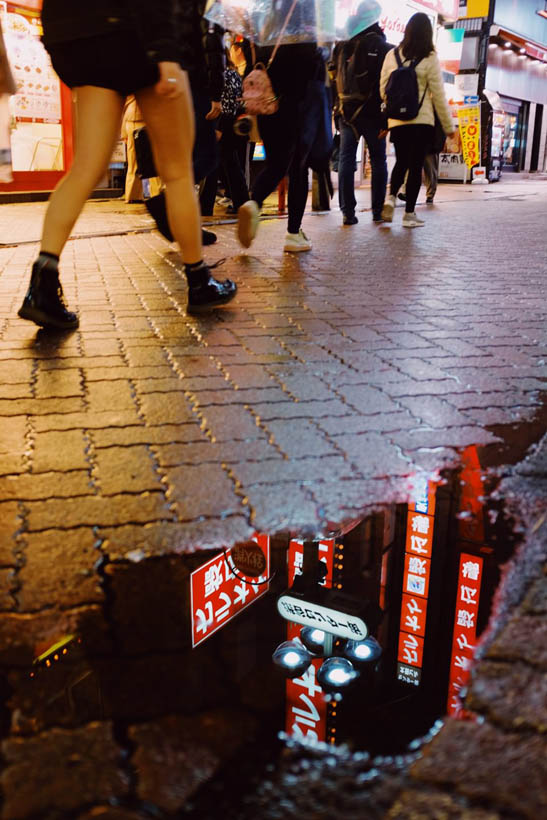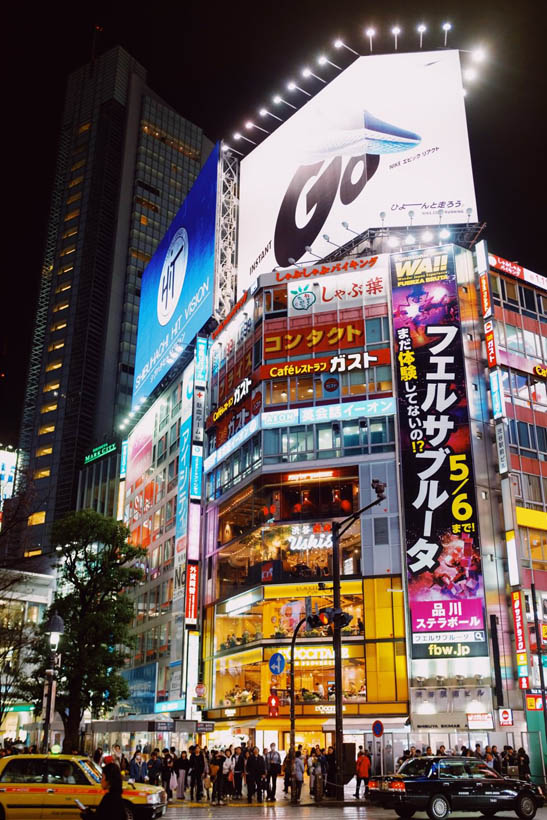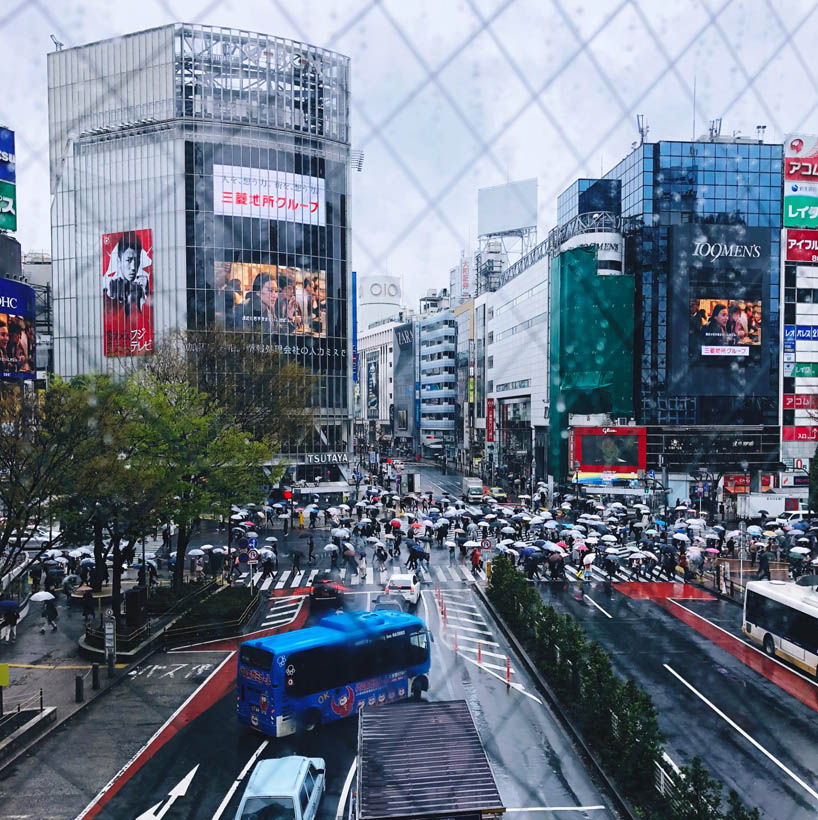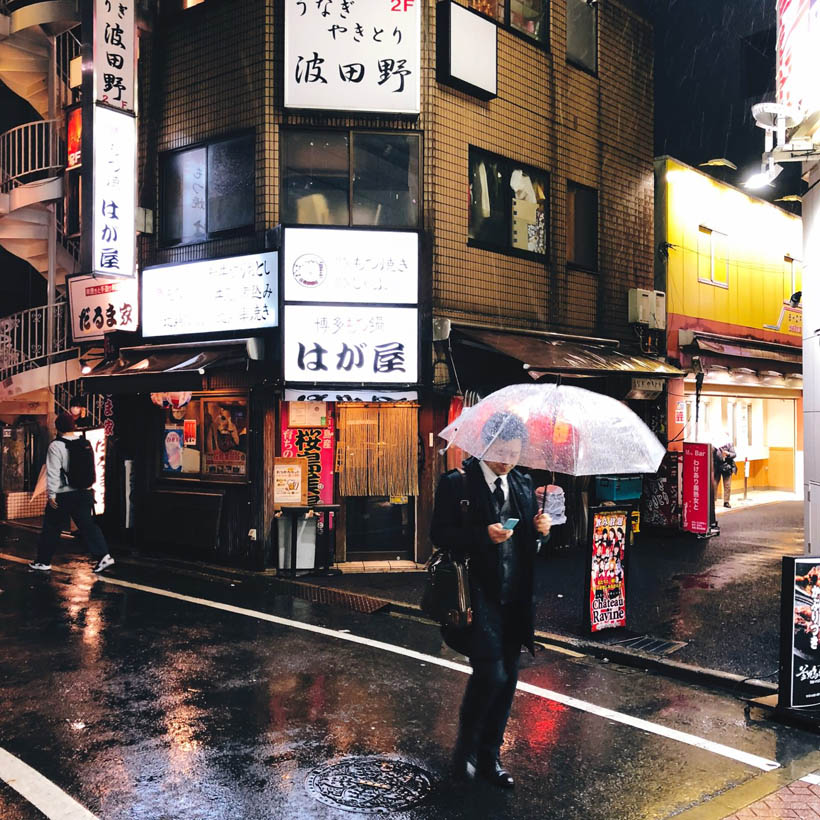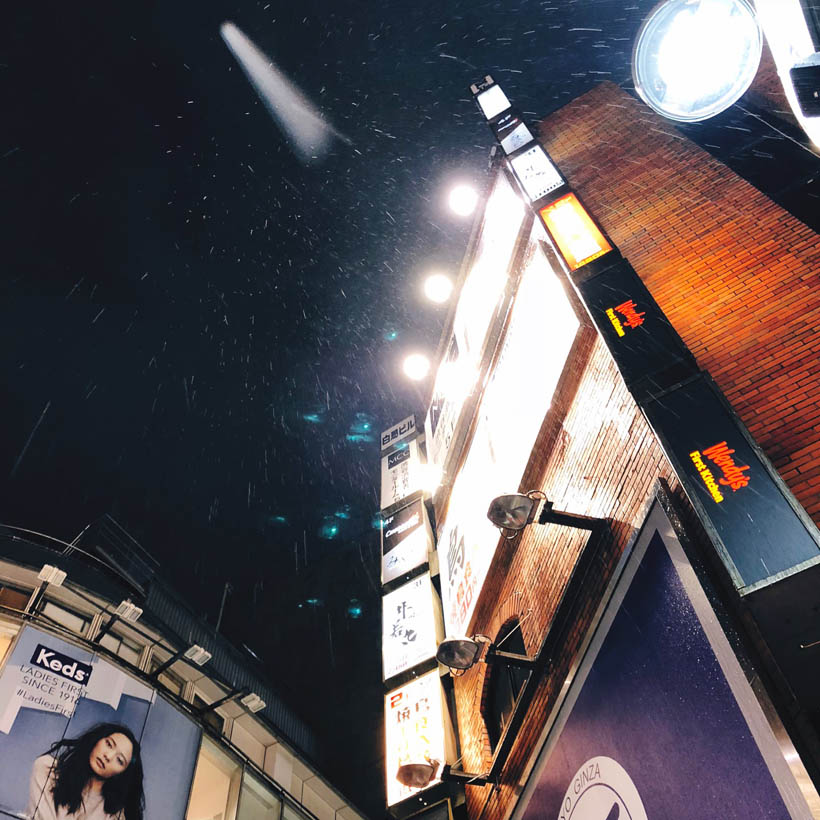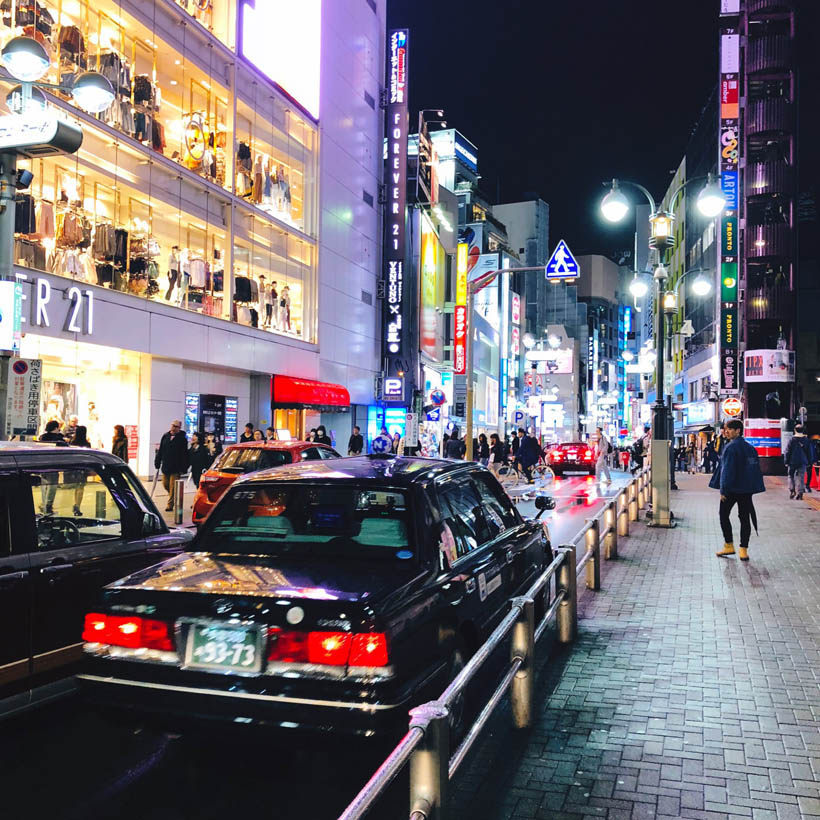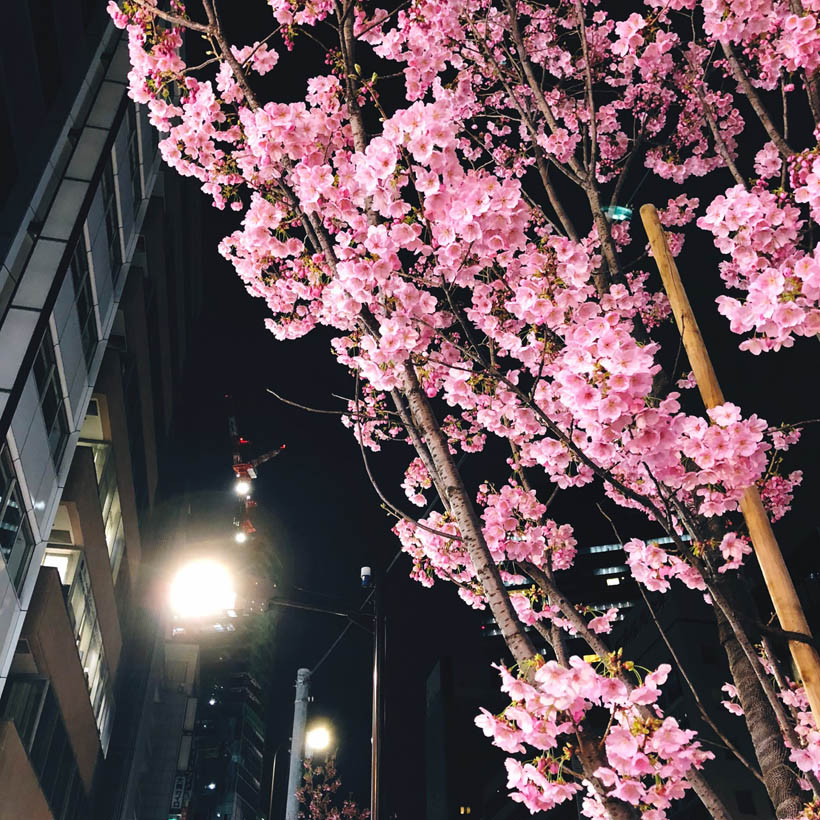 Shibuya is a famous neighbourhood in Tokyo known for its impact on fashion (as it's a popular shopping district with many flagship stores), the Hachiko statue (a statue of a dog who waited for his late owner to return from work for years) and the iconic Shibuya Scramble Crossing in which millions of people cross the streets daily.
We went to visit the area when it was pouring outside. As there are neon lit shop signs and huge billboards everwhere, we felt like we were part of a scene from the movie Blade Runner. Most store buildings contain separate stores on each level, so the sprawling amount of shop signs also add to the whole cyberpunk atmosphere.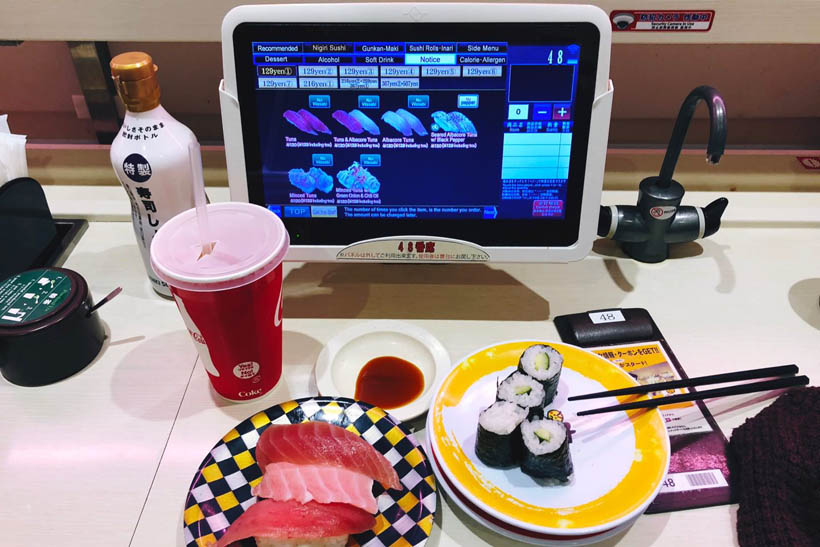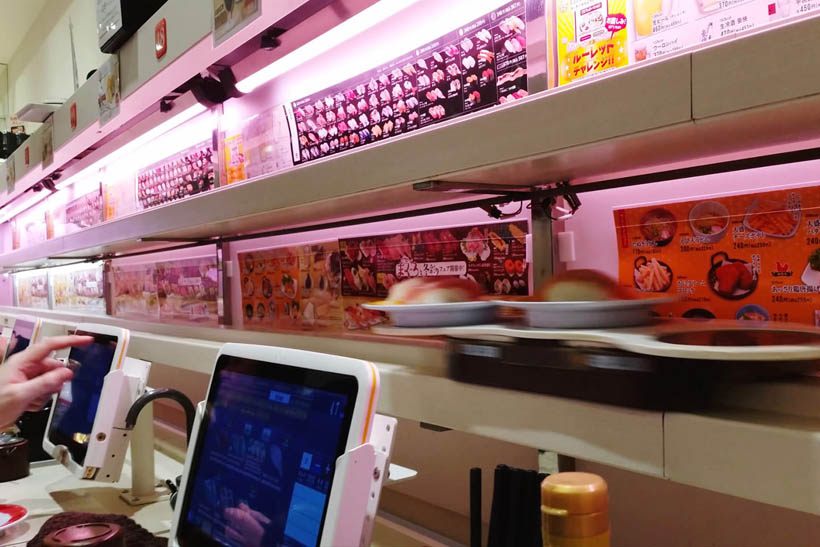 In contrast with Times Square in New York City (which is also a sight to behold with its flashy lights), this neighbourhood is actually also popular with locals and not just with tourists. It's a bustling collection of shops, bars and restaurants, and there's always something to do, to buy, and to eat.
We went to check out the conveyor belt sushi at Genki Sushi. At this chain (it has multiple restaurants across Tokyo) you can order your food on touch screens at your table, which gets delivered on rails just moments after touching the order button. Surprisingly, the sushi is actually quite good, and although you don't really interact with the staff and the place is always packed, it was quite a nice experience. The food is also not expensive at all, making it a worthwhile visit.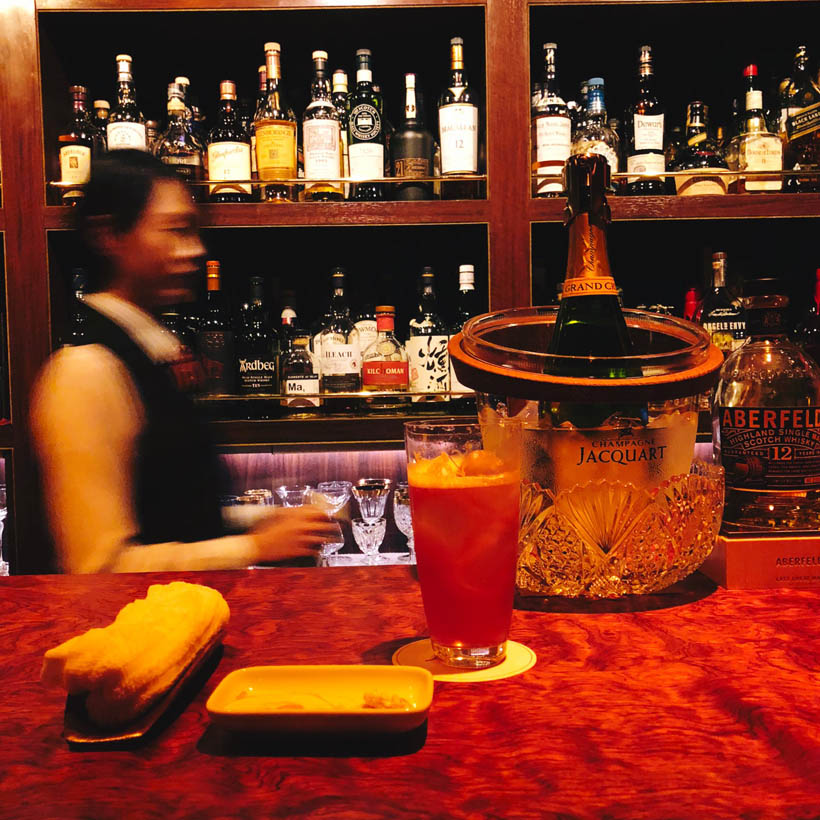 We also found ourselves at Bar Legacy, a tiny speakeasy style bar in a basement near the south entrance of Shibuya station. This place is not necessarily the cheapest place to get a drink, but the vibe inside is fantastic, the staff is really friendly and the drinks are great (if you're into cocktails, that is).
Another nice place is Gyukatsu Motomura, a small restaurant just around the corner of Bar Legacy that only serves Gyukatsu (deep fried beef covered in breadcrumbs). We found this recommended on Google Maps, where a lot of comments said that the waiting line is long but worth it. We expected it to take half an hour or so, but in the end it took us nearly 1.5 hours to get seated.
Fortunately, the food was really really good, which more than made up for the wait. There's only room for around 8 people at a time, which also explains the line.
The Meji Shrine in Yoyogi Park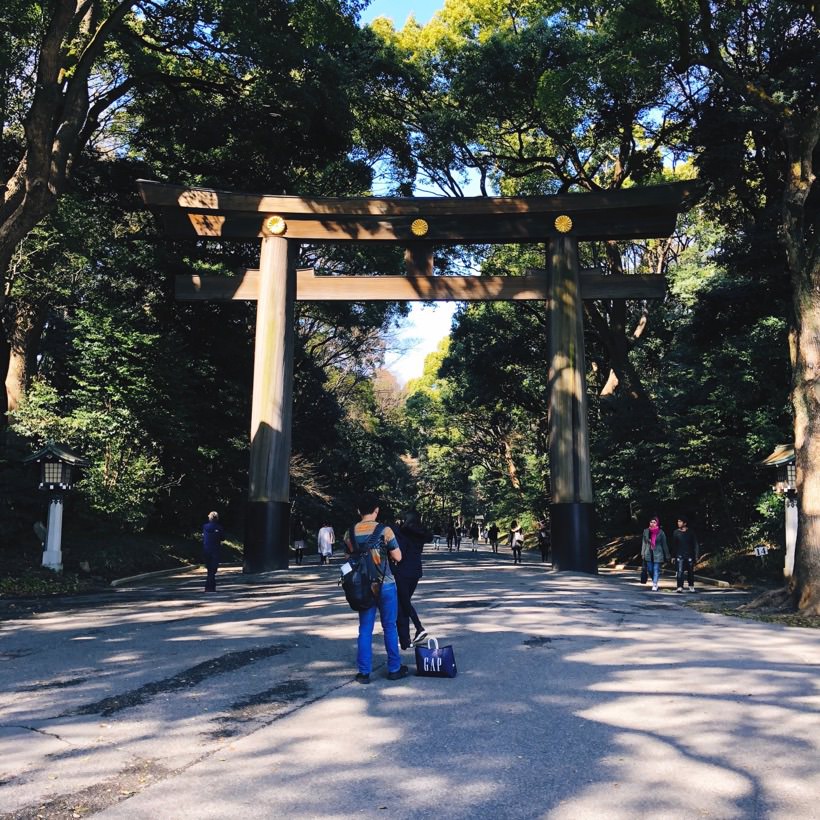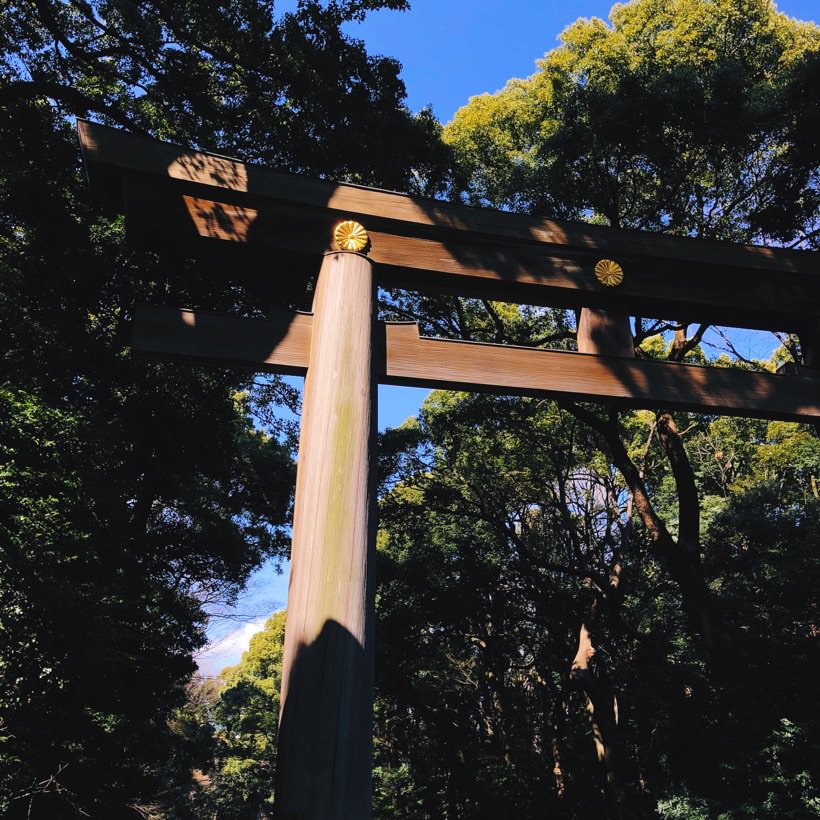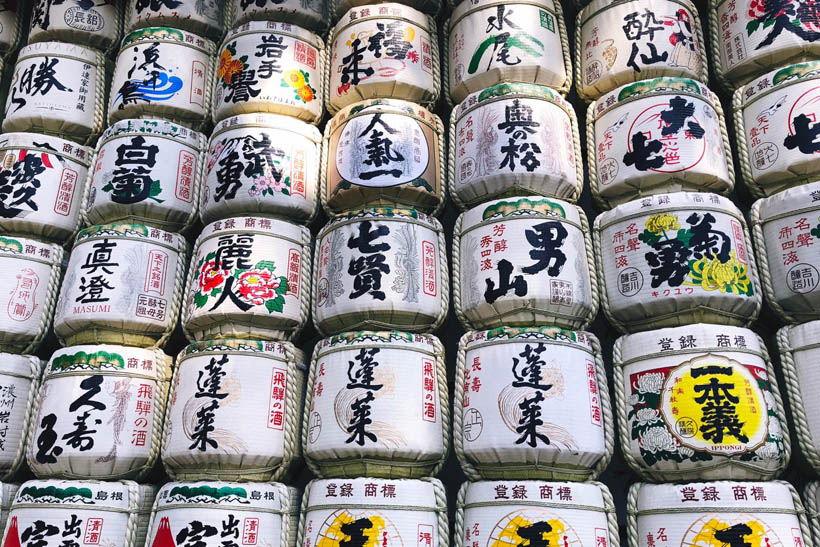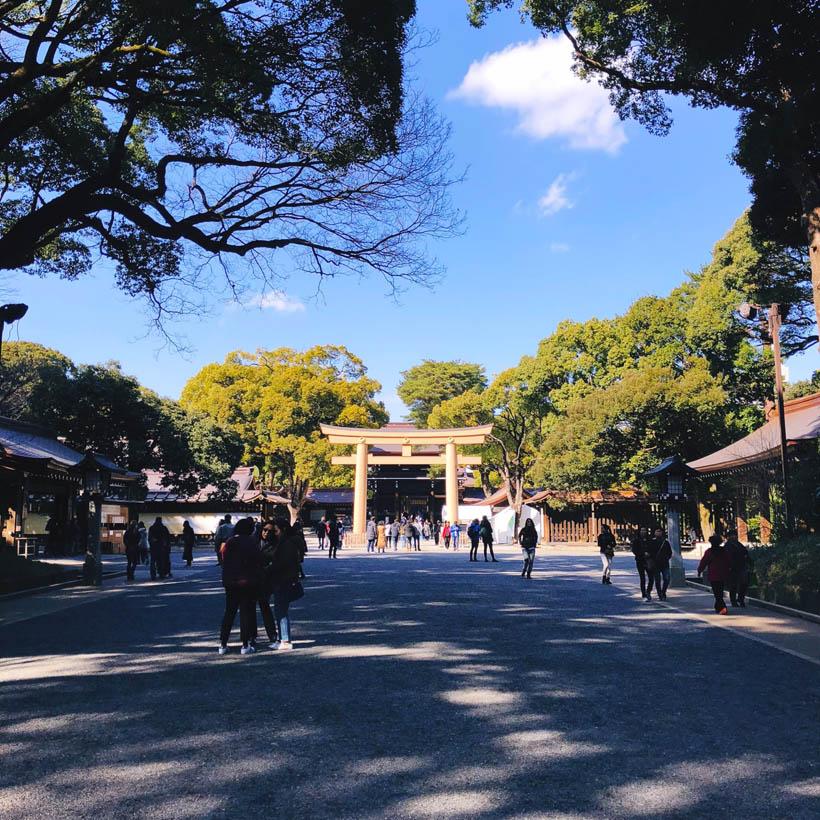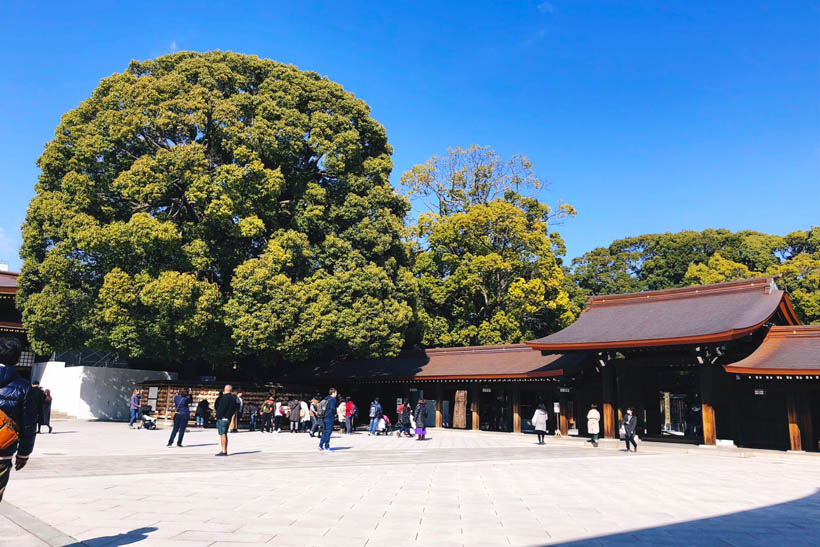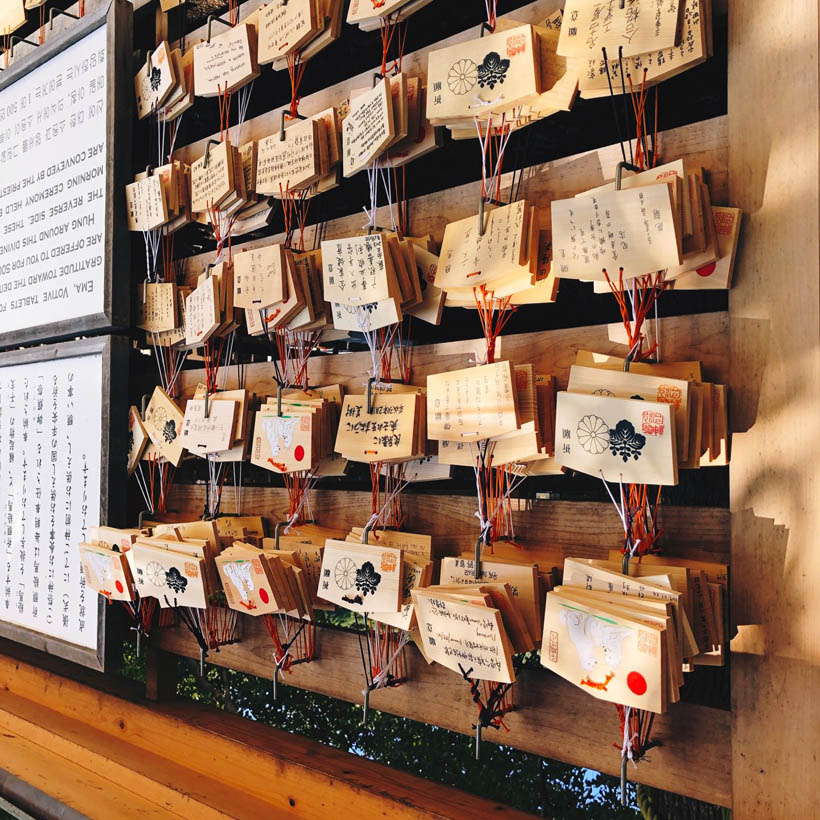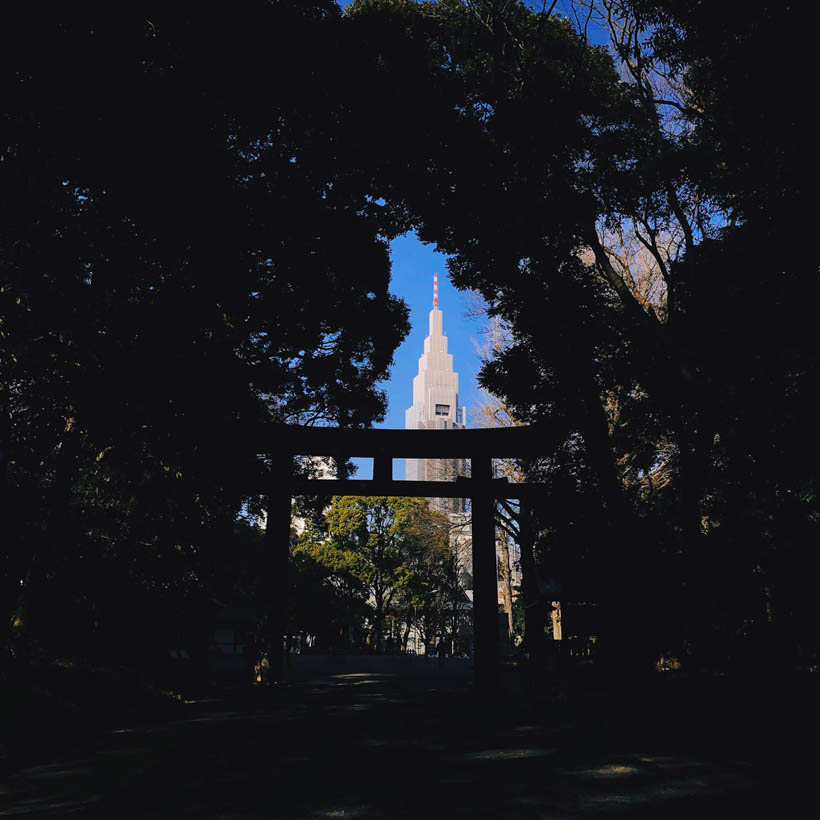 Just a bit up north from Shibuya you can find the Meji Shrine, a shrine to honour emperor Meji (†1912). To get to the shrine itself, you have to pass through its surrounding park via a short walk. It's a beautiful location, with lots of torii gates, small rivers flowing underneath short bridges and lush trees: a place of tranquility to escape the crowds of Shibuya.
Flowers and history in Ueno Park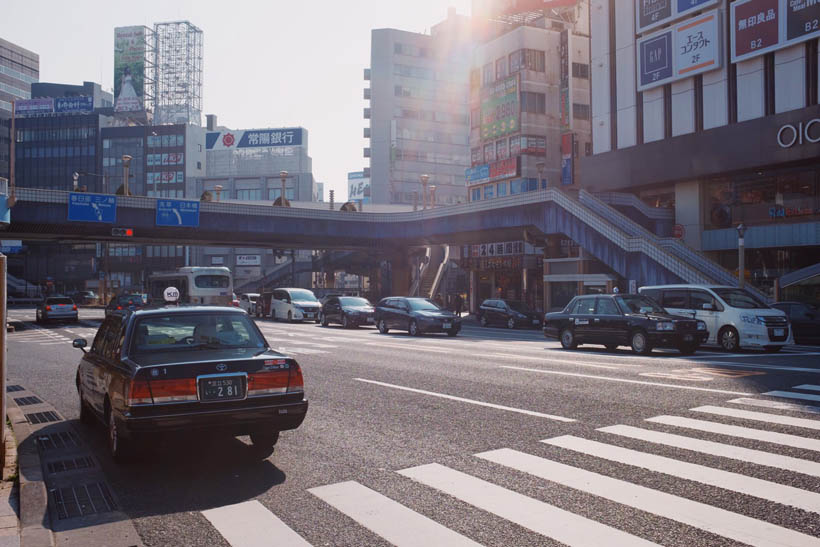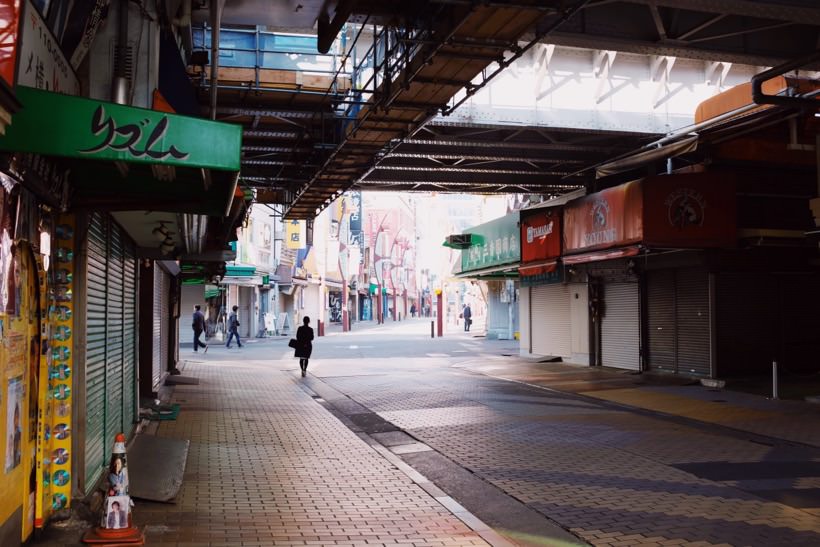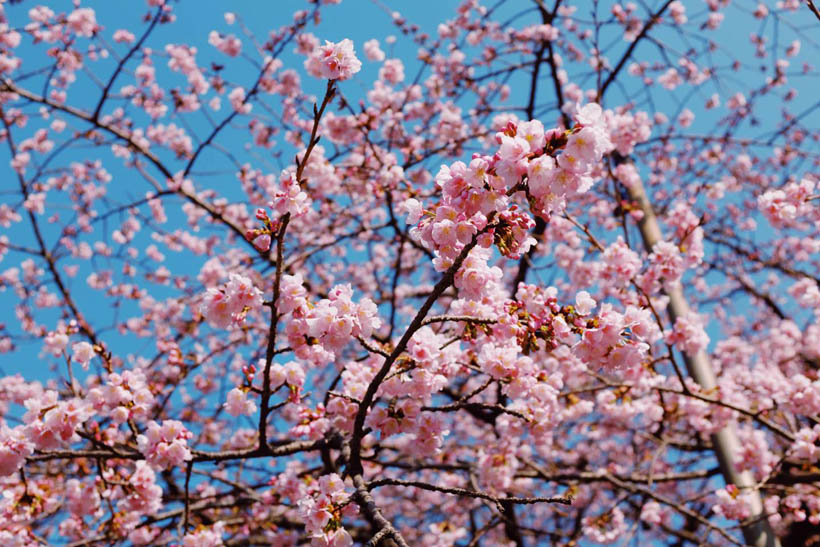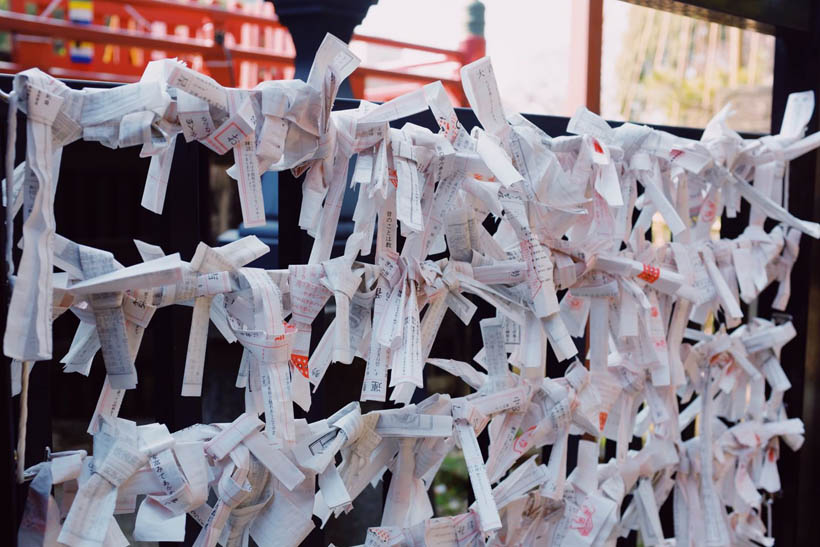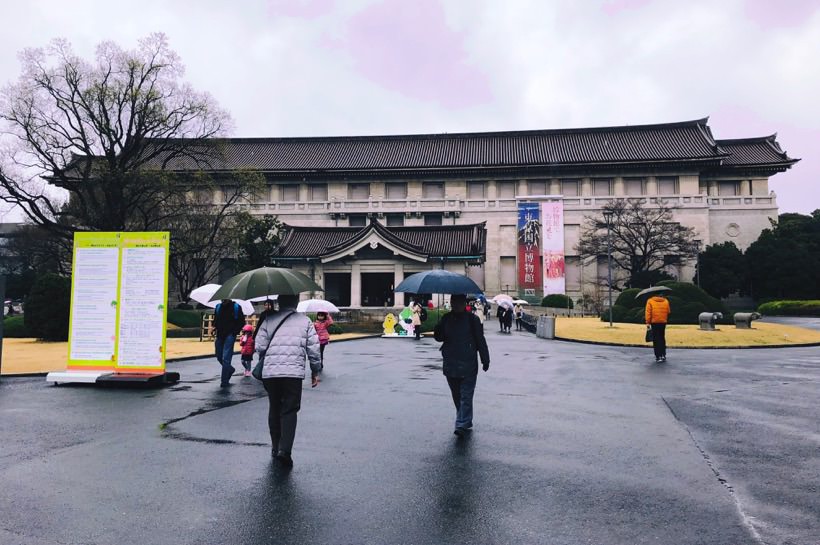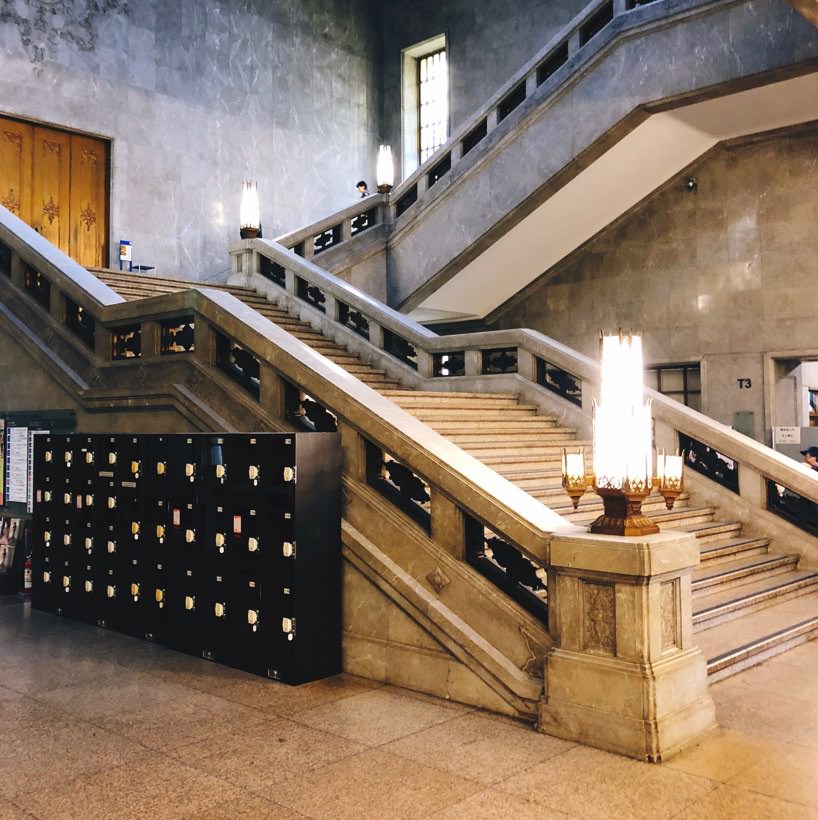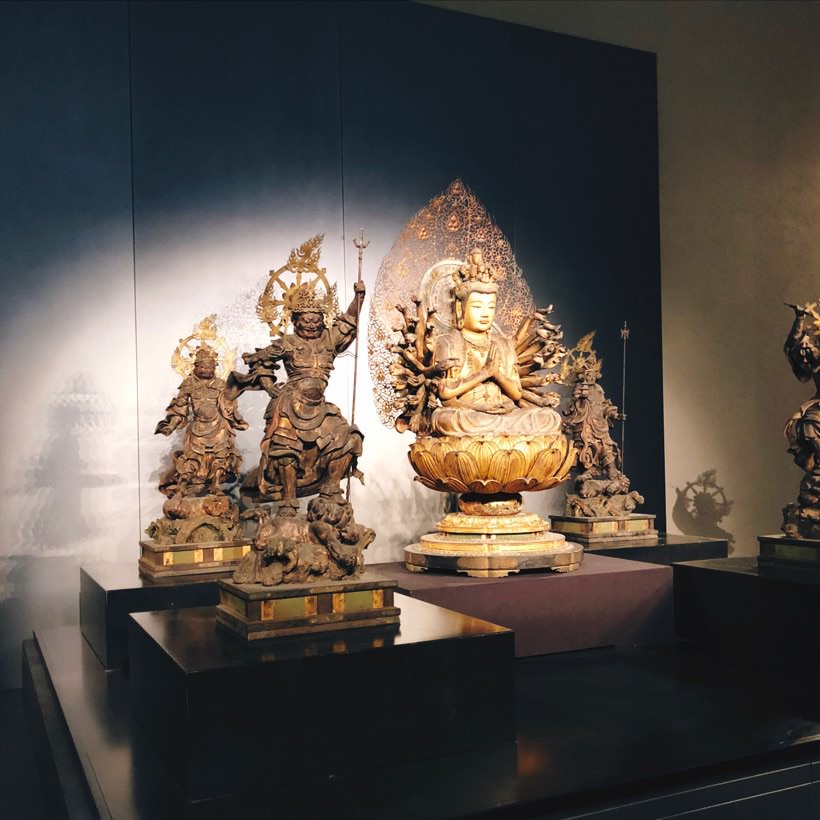 Another large train station is located in Ueno. As is common with a lot of other train stations in Tokyo, it's a bit hard to find your way around. This probably has to do with the separation of the different train companies in the country: there are a few railway companies that work independently, so getting from one line to the other might involve having to go through an entirely different section in the station. We got confused quite a number of times in Ueno station, as this was the first main hub we had to use in the beginning of our trip.
Besides the station, there's also a pretty big park in Ueno (aptly called Ueno Park, of course). At the time we went there (in the beginning of March) the park wasn't that interesting yet (as most flowers and trees were not in bloom yet, but there was this lone tree with blooming Sakura flowers which gathered a rather large crowd around it.
At the end of our trip we also went to visit the Tokyo National Museum, which is located at the end of the park. We went there during a rainy day, which of course meant that the museum was packed with people that also wanted to escape from the poor weather.
Sumo wrestling history and eating delicious food in Ryogoku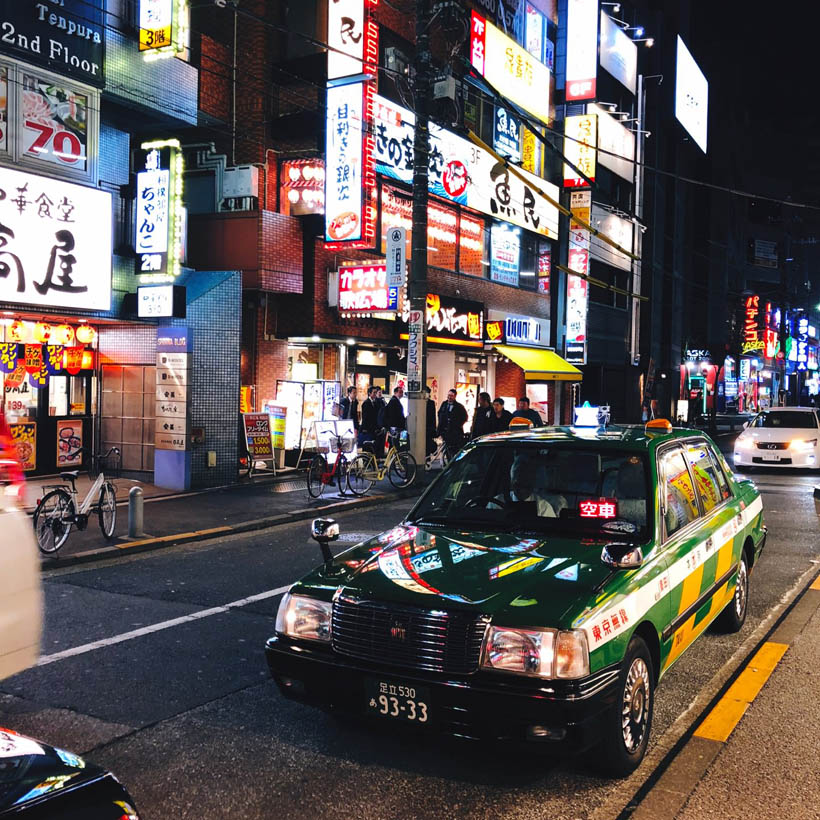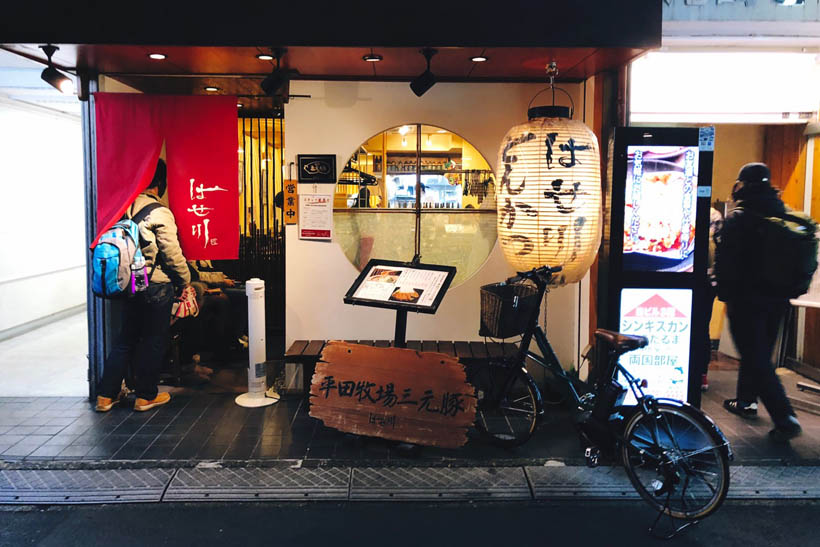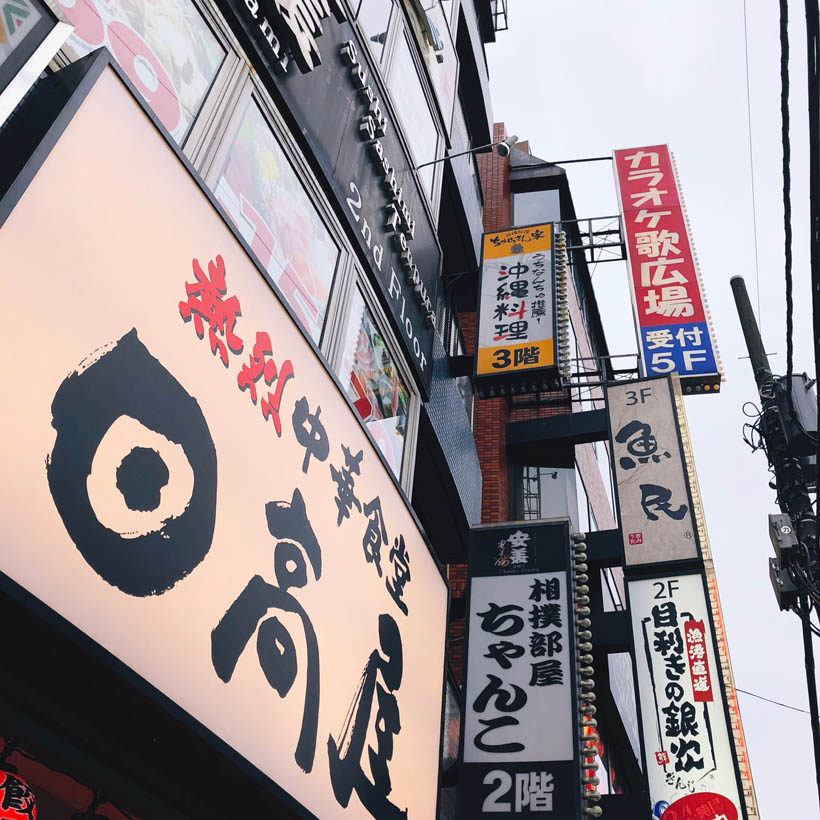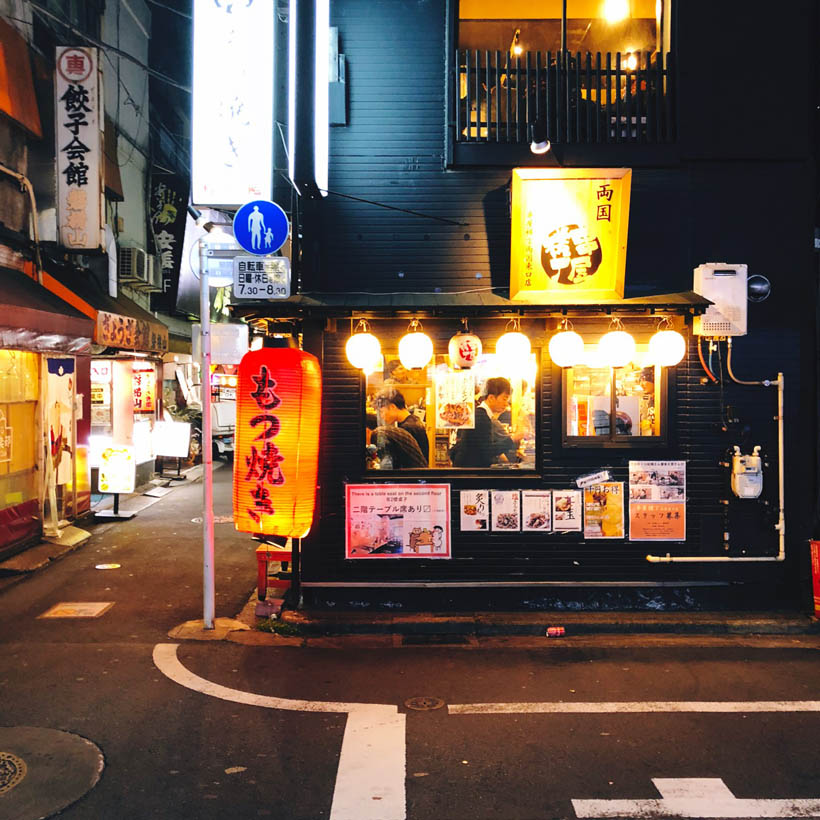 If you cross the bridge over the Sumida River on the east of Ueno, you'll arrive in Ryogoku, a relatively quiet neighbourhood with tons of small restaurants next to the station. It looked like it's also a popular spot to visit after work, as the streets filled up in the evening with people in business attire.
On the other side of the station you can find the Ryogoku Kokugikan, the place where most of the sumo tournaments in Japan are held during the year. When we visited this place, only the gift shop and the museum were open. The gift shop was very nice, with friendly staff members, and the museum was small, but quite interesting and the entrance was free. It contains a lot of documents and items from ancient wrestlers, and a life sized painting of Ikuzuki, one of the tallest Sumo wrestlers ever to exist (according to Google: about 2.27m). It's definitely worth a visit if you're into the sport.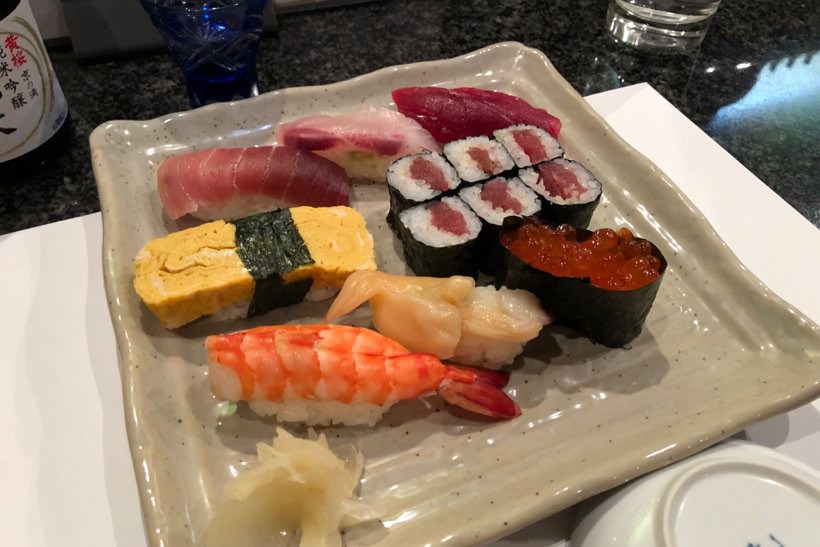 Other posts about this trip
Hakone (coming soon)
Hakodate (coming soon)
Sapporo (coming soon)
Otaru/Yoichi/Noboribetsu (coming soon)