Happy new year! I don't think anyone can say that 2020 was a normal year with everything that went down in the world. I'm hopeful that 2021 will be better, but before we turn the page I wanted to write down a list of the stuff in media that made last year a bit more bearable.
Music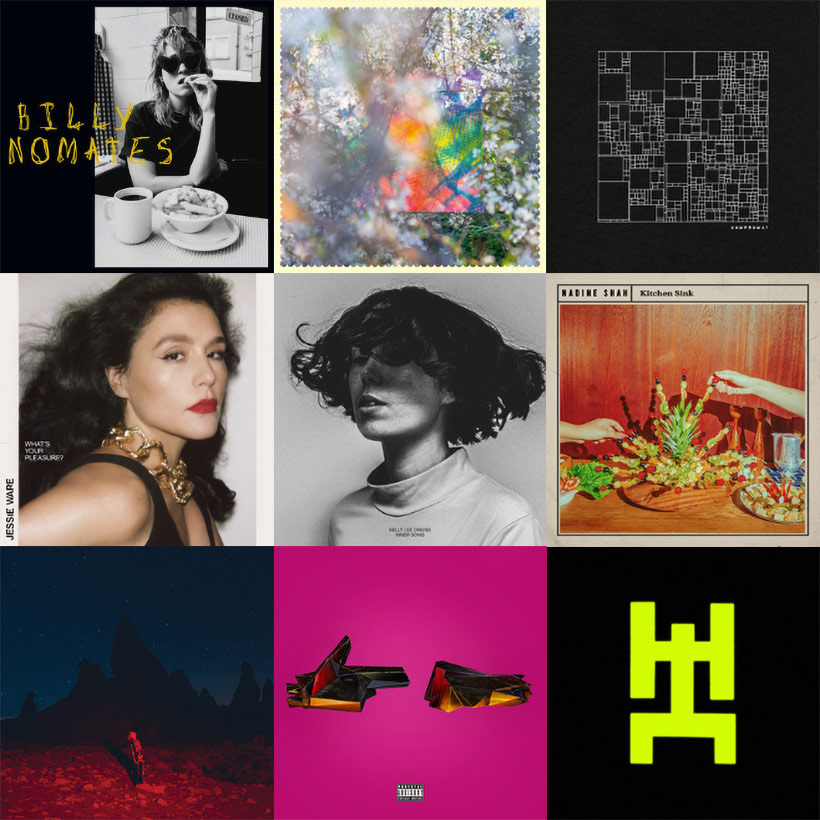 For the last couple of years I didn't pay much attention to new music, and I basically kept listening to the artists I was already familiar with and what The Algorithm (by Apple Music and/or Spotify) presented to me.
In 2020 I started to break away from this habit by actively looking for artists I've never heard of, even in genres I'm not really into, and we started to share new music among a bunch of friends to keep us busy during lockdown. Turns out that there was still plenty of good new music to discover this year!
My favourite albums of 2020 (in alphabetic order)
Billy Nomates - Billy Nomates
Four Tet - Sixteen Oceans
I Like Trains - KOMPROMAT
Jessie Ware - What's Your Pleasure
Kelly Lee Owens - Inner Song
Nadine Shah - Kitchen Sink
Phoebe Bridgers - Punisher
Run The Jewels - RTJ4
Working Men's Club - Working Men's Club
A bunch of great songs released this year
Phoebe Bridgers - Moon Song
Deradoorian - Saturnine Night
Billy Nomates - Call In Sick
HAIM - Los Angeles
Sharon Van Etten - Let Go
Nation of Language - The Wall & I
Pillow Queens - Gay Girls
Khruangbin - So We Won't Forget
This Is the Kit - This Is What You Did
Porridge - Long
Arab Strap - The Turning of Our Bones
Four Tet - Insect Near Piha Beach
Rudy De Anda - Espume
Burial, Four Tet & Thom Yorke - Her Revolution
Keleketla! & Coldcut - Freedom Groove
Cold War Kids - Ceiling Fan
Run The Jewels - walking in the snow
Animal Collective - Piggy Knows
Moses Boyd & Obongjayar - Dancing in the Dark
Waxahatchee - St. Cloud
Michael Stipe & Big Red Machine - No Time For Love Like Now
Hamilton Leithauser - Wack Jack
Tom Misch & Yussef Dayes - Tidal Wave
Skiska Skooper - Dreamgazer
Riz Ahmed - Mogambo
Austra - Risk It
I Break Horses - I'll Be the Death of You
Benjamin the Room - Home
Nadine Shah - Kitchen Sink
Jessie Ware - Soul Control
Wye Oak - AEIOU
Smith & Burrows - All the Best Moves
Working Men's Club - Teeth
Kelly Lee Owens - Melt!
I Like Trains - The Truth
Games I've played in 2020
Despite having plenty of time during our various lockdowns this year I didn't go all overboard with playing games. This list doesn't contain just games released in 2020, but also games that I first played this year.
Super Mario 3D All-Stars (Nintendo Switch): 2 classic games (Mario 64 and Super Mario Galaxy) and 1 ok-ish game (Mario Sunshine) in one package. I played those games to death already when they were new, but they're still great.
Tokyo Mirage Sessions #FE Encore (Nintendo Switch): a traditional JRPG wrapped in a saccharine JPOP package. It's ridiculous but it works quite well.
Animal Crossing: New Horizons (Nintendo Switch): this was a right place - right time game for me (and the rest of the world, apparently). The first few weeks (or months?) were great as everyone was slowly discovering all the nooks and crannies of this deliberately slow game, and I still occasionally boot it up to check up on my fellow villagers.
What Remains of Edith Finch (Nintendo Switch): a very short game that reveals its secrets beautifully by using the gameplay as a vehicle for its moving story.
A Short Hike (Nintendo Switch): even shorter than What Remains of Edith Finch, and it doesn't contain any new ideas, but it's all in the execution - a perfect feel good game that excels in its simplicity.
Luftrausers (Playstation Vita): a quirky arcade game where you control a combat plane by alternating between shooting, racing through the sky and letting your plane stall to recover your health. Again, very simple but really addictive.
Streets of Rage 4 (Nintendo Switch): a direct sequel to the Megadrive/Genesis classics from the 90s, with a great multiplayer component and tons of things to unlock.
Dragon Quest XI (Nintendo Switch): a cozy feel good game with few surprises, but sometimes that's all it takes to have a good (albeit very long) time.
Hades (Nintendo Switch): I'm not really into these roguelike games where you play the same parts over and over again, but Hades ties this repetition to its story. A small thing on paper, but a huge difference in reality.
Trine 4 (Nintendo Switch): I'm currently playing this online with a bunch of friends. It's extremely buggy and it tends to disconnect every hour or so, but it's still plenty of fun.
Divinity: Original Sin 2 (Nintendo Switch): this is an amazing High Fantasy strategic RPG with an excellent battle system and fantastic world building. Made in Belgium, too!
Doom Classic (Nintendo Switch): I played the shareware version of this game a lot on PC back in the day, but it took until now to finally play the full game. It still plays remarkably well.